On the 2nd and 3rd of April London will host the Cheap Cuts Documentary Film Festival, a new and emerging festival dedicated to showcasing the best of British and international short documentary talent. We wanted to find out more ahead the event this year: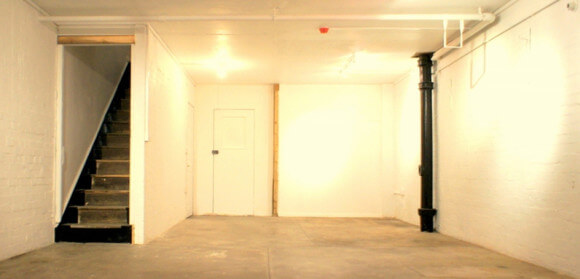 Tell us a little bit more about yourselves?
We are a team of two, Vera and Natalia. Vera works for a film equipment rental company in North West London. Natalia works as a sound dubbing mixer for a news channel. We currently have little to no social life due to deciding to set up a film festival. Otherwise w also work freelance on short films and documentaries as producer and sound designer respectively.
What is Cheap Cuts?
Cheap Cuts Documentary Short Film Festival is exactly that, a film festival screening only short documentaries. We first started working on the festival in summer 2015, after we noticed what we felt was a gap in the market for a festival like this. Our idea was to create a platform for documentary filmmakers that are just starting out in the industry, working on a budget and creating new and exciting ways of telling their stories.
Why did you set this up?
We strongly believe in content over form and are interested in the stories filmmakers have to tell and not the equipment or budget used to do so. Cheap Cuts believes that film should be accessible to all, both sides of the camera. In addition to our screenings, we will also be holding workshops with the local community to encourage and promote documentary filmmaking. Alongside the workshops, we will run several discussion panels and be holding a masterclass with a documentary filmmaker.
What's the philosophy? 
The film industry, including festivals, remains largely inaccessible for many film lovers and can alienate new filmmakers. We don't think that this is fair and we don't think this is productive. Film should be inclusive, not exclusive. In its first year, Cheap Cuts has relied largely on the belief and support of fellow documentary enthusiasts. The jury is made up of award winning filmmakers who help select the winning films and the awards are sponsored by organisations who feel the same way about film as we do and are working to make it a medium that is available to everyone. Screenings are free.
What can we expect?
Cheap Cuts is currently receiving no funding and is entirely run by volunteers. The festival will take place on 2nd & 3rd April at the Hundred Years Gallery in Hoxton. On the first floor will be an exhibition featuring social documentary photography and on the ground floor will be the screenings and workshops. Over the two days, you can expect workshops that guide you on how to create the best sound for your documentary and discussions on the impact of media coverage of major world issues.
Cheap Cuts sounds like a really innovative idea and is surely a must-go for anyone whose interested in making their own docs, or just those interested in seeing what others are making. The screenings are all free and you can get more info here.