Looking for something different to do this week? You're in luck. This week, on Wednesday 14th June, Alpro will pay homage to the nation's favourite summer treat, with the unveiling of an Ice Cream Oasis right in the heart of London. Here's everything you need to know:
Alpro Ice Cream Oasis: The Lowdown
A paradise for all ice cream fans, the Alpro Ice Cream Oasis will include its own hazelnut wood, coconut grove and vanilla enclave, plus pools and pools of plant-based sprinkles. With an all-star plant-based mixologist and a VIP screening of Dreamgirls in the mix – what's not to like? Marking the start of The Luna Cinema summer series, and devised to give busy Londoners a much-needed moment of head space, the Alpro Ice Cream Oasis will be a twinkling urban hideaway nestled away from the hustle and bustle of Embankment.
Alpro Ice Cream Oasis: The Treats
As a leafy backdrop for an intimate, pre-screening party, the Alpro Ice Cream Oasis will see guests treated to the ultimate Instagrammable ice cream creations. From tropical bounty-bowls, served in raw coconuts, to hazelnut-encrusted plant-pop waffle cones, a menu of decadent ice cream delights will be on offer – all created with 100% plant-based Alpro Ice Cream.
Alpro Ice Cream Oasis: The Drinks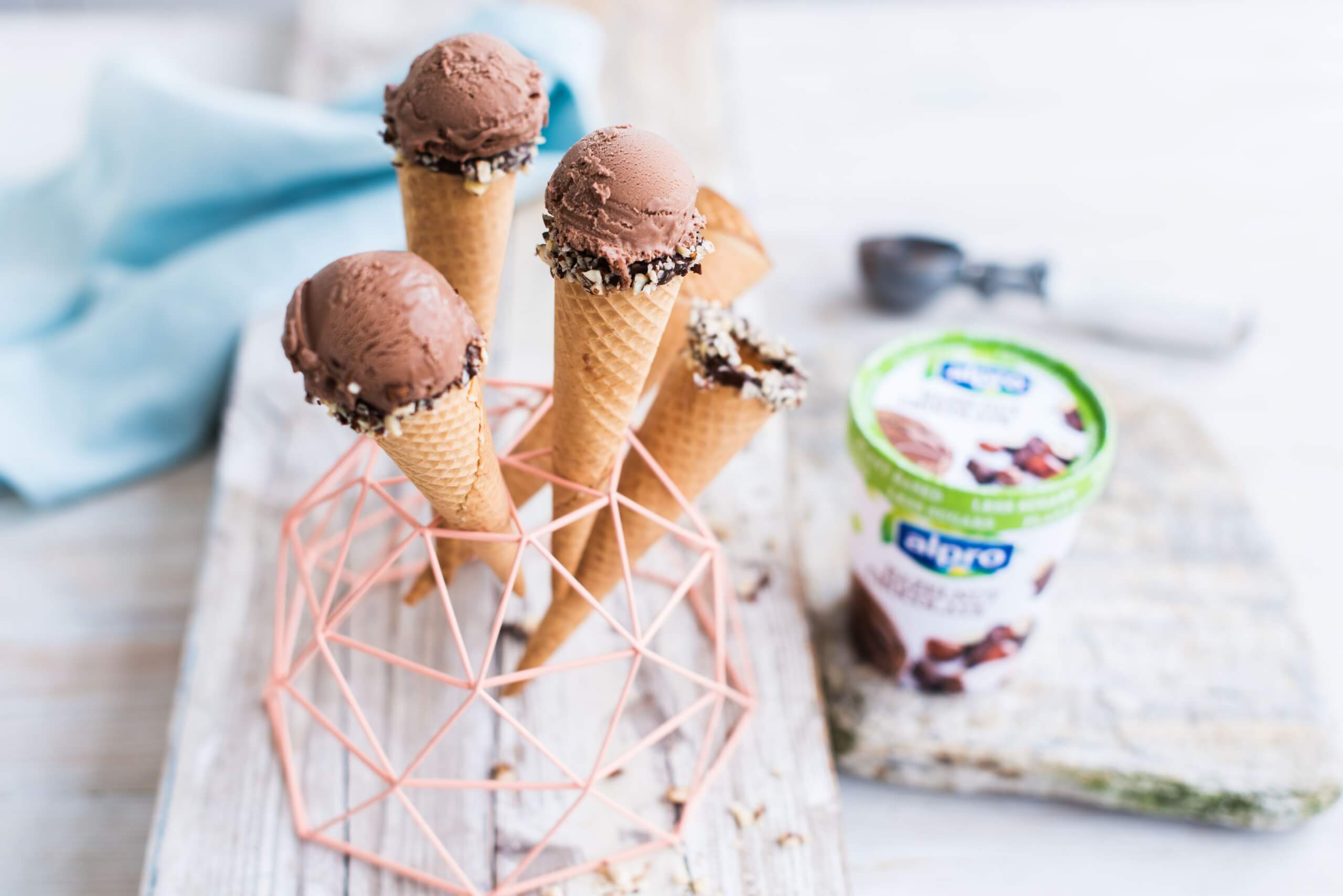 Guests will also enjoy specially-created, zingy plant-based cocktails, and VIP seats for the first of The Luna Cinema's 2017 outdoor screenings: Dreamgirls – 10 years after the Beyoncé-fronted musical first hit UK cinemas. The Alpro Ice Cream Oasis pre-screening party will take place at 7pm on Wednesday 14th June. The screening of Dreamgirls will follow.
Alpro Ice Cream Oasis: How to Book
Tickets are available from Friday 2nd June 2017 from www.thelunacinema.com. Priced at £20, these include access to the Alpro Ice Cream Oasis – where guests can personalise their own, naturally delicious, ice cream creations and enjoy two plant-based cocktails – plus VIP seating for the Dreamgirls screening.