From a flower power chippy night to a whisky and dessert evening. Here are 7 amazing things to do in London this week. Let's get exploring:
1. For Bookworms: Baileys Prize Pop-Up Book Bar
What: Baileys are launching the first ever Baileys Prize Pop-Up Book Bar this week at Waterstones Tottenham Court Road for one week only. The pop-up will celebrate the pleasures of reading and storytelling whilst shining a spotlight on the 2016 shortlist.
Why: There's a number of events taking place, from book readings with critically acclaimed and award winning authors, Ali Smith, Eimear McBride and Kate Mosse, cocktail workshops with leading mixologists to a panel event with powerful business women – Apprentice legend, Margaret Mountford and literary agent, Felicity Blunt. Grab a free Baileys cocktail if you purchase one of the 2016 shortlist.
Tickets here 
Where: Waterstones, 19-20 Tottenham Court Road, London, W1T 1BJ
2. For Photography Buffs: Photo London Fair
What: This week sees the opening of the second annual Photo London fair, which takes place from 19th-22th May  at Somerset House. Leica Camera AG have partnered with Photo London for the first time, with the company presenting a body of international photography entitled Alex Webb: Selections.
Why: Along with powerful, intense colour street photographs by the renowned Magnum photographer, the collection also includes photographs that have been selected from three books published over the past seven years: The Suffering of Light, a survey of Webb's colour work from 1979-2010; Violet Isle, the collaborative book on Cuba produced by Webb and his wife and creative partner, Rebecca Norris Webb, and La Calle, Webb's forthcoming book of more than 30 years of photographs from Mexico, which will be released in Autumn 2016.
Where: Navy Board Room, Somerset House, Strand, London WC2R 1LA
Photo Credit: Alex Webb 
3. For a Supper Club: Mira Manek x Grace Belgravia
What: Mira's nutritious, healthy and fresh take on Indian cuisine is making its way to Grace Belgravia for her Indian inspired feast kicking off this Wednesday (18th). Mira's chosen vibrant dishes with distinct flavours, full of goodness, vitality and hints of surprise, creating a colourful meal for a sociable and fun evening.
Why: The menu includes a range of dishes – masala grilled tempura, spicy tahini and toasted seeds, mung bean burgers topped with avocado and harissa yoghurt, and kale and date salad with strawberries and coriander dressing. All desserts are vegan and gluten-free. Get your fork and spoon into saffron and lime cheesecake which features a date base and is made with chickpea flour, carrot halwa cheesecake on a date and nut base, and warm chia kheer with spiced apples.
Call 020 7235 8900 to book your space. Tickets are £45
Where: 11c West Halkin Street, Knightsbridge SW1X 8JL
4. For Booze and Pudding: Whisky and Dessert Evening
What: If you're a fan of booze and sweet dishes – make sure you're free this Wednesday (18th May).  London's first dedicated dessert bar, Basement Sate, are collaborating with Scotch whisky brand, R&B Distillers for an evening of whisky and dessert tasting.
Why: Enjoy a welcome cocktail on arrival, and then move on to sample a dram of the two whiskies – the rose tinted single malt While We Wait and the golden single grain Borders. The While We Wait Whisky will be paired with panna cotta with liquorice crumble. Meanwhile, as the finishing process for the Borders single grain takes place in Oloroso sherry casks, it will be paired with hazelnut chocolate sherry sphere.
Where: Basement Sate, 8 Broadwick Street, London, W1F 8HN
5. For a Literary Event: BAFTA 195 Piccadilly
What: Celebrated author, Lionel Shriver will be appearing at BAFTA 195 Piccadilly for the latest Pin Drop event. Lionel Shriver is the winner of the 2014 BBC National Short Story Award and author of We Need to Talk About Kevin, and her new book, The Mandibles: A Family 2029-2047.
Why: The evening starts at 6:30pm and will begin with a Q&A with Shriver, who will also be reading from her new novel The Mandibles: A Family 2029-2047 which follows three generations of the Mandible family as a fiscal crisis hits a near-future America. Sip on a cocktail specially crafted by BAFTA 195's Club Manager Graham Lloyd-Bennett upon arrival, before taking your seats in the venue's iconic Princess Anne Theatre.
Tickets are priced at £15. Book here
Where: 195 Piccadilly, London W1J 9LN
What: Kensington Place are bringing the flowers-in-your-hair era back on Wednesday (18th May) with their Hippy Chippy night. Set in their Notting Gill Chippy, entry for this 'blast from the past' night is free, open from 6.30pm to 10pm.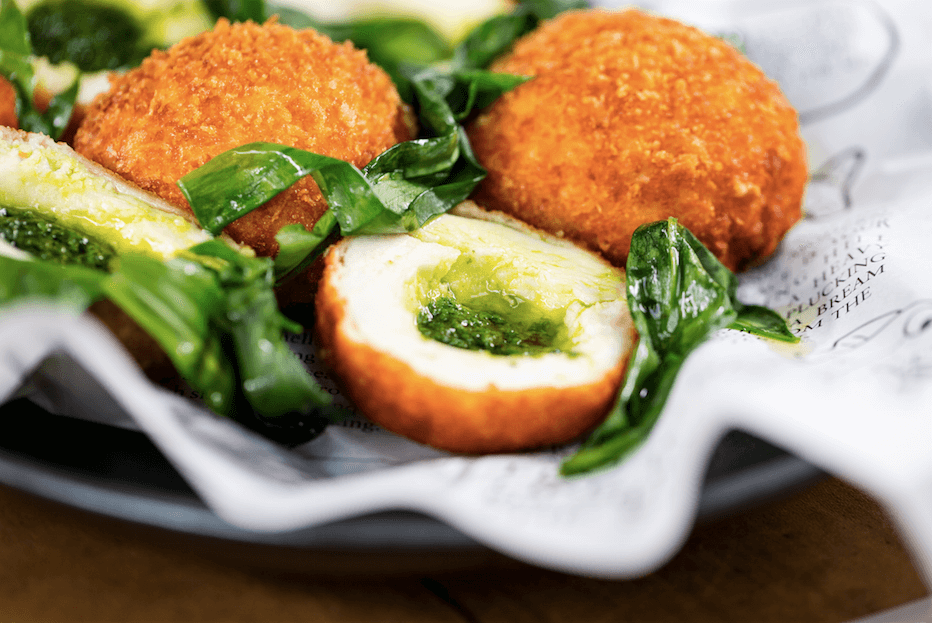 Why: Inspired by their Portobello hippies neighbours, the menu is inspired by the 70s. Think prawn cocktail, chicken kiev and pineapple and cheese. Dust off your dodgy flares and shoddy wig and head to Kensington this week. We promise you, it'll be a right knees up.
Where: 201 Kensington Church St, London W8 7LX
7. For a Music and Films: Everyman Cinema  
What: The second annual Everyman Music-Film Festival is running until Thursday (19th May), with film premieres, live music and performances.
Why: On Wednesday at the Muswell Hill branch, there will be a special screening of gritty drama Kidulthood. A decade has passed since we first spent a day in the life of Trife, Alisa and Sam. The screening will be followed by a Q+A with director Menhaj Huda, and actors Femi Oyeniran and Cornell John. Thursday at Screen on the Green will wrap up proceedings with fusion of live music and cinema, accompanied by complimentary Chambord Royale cocktails.
Where: See here for more information