#SheStartedIt100: Top 100 Women to Watch in the UK 2019By Angelica Malin
Here at About Time, we're passionate about female entrepreneurship and empowerment. We're very proud to publish our full round-up of #SheStartedIt100: our definitive guide to the top 100 women to watch in the UK 2019. From beauty to finance, here's the run-down of the UK's most exciting female leaders to watch in 2019. Don't forget, About Time is hosting #SheStartedItLIVE this September: our 1-day festival dedicated to female leadership on Saturday 14th September 2019. Book your ticket here and use the code 'Angelica50' for a special discount. Now, meet our #SheStartedIt100 2019:
Photo Credit: Matt-Holyoak
Name: Katie Jackson
Age: 32
Profession: MD of TBWA\London
Her Story: Katie Jackson is MD of world-famous ad agency, TBWA\London. After starting out as an ad agency account exec, Katie was fast tracked to Account Director and then lured by premium womenswear label, ME+EM, to become Head of Marketing aged 27. Supported by her introduction of enhanced reporting, Katie's strategy helped drive 10% revenue growth. After ME+EM, Katie moved to Brothers & Sisters where she ran Carphone Warehouse's advertising business, led Center Parcs' award-winning 'Bears' ad campaign and introduced a performance management system that improved retention rates by 25%. Before joining TBWA\London as MD in April 2019, Katie was at Grey where she restructured the agency's Marks & Spencer account to drive double-digit profitability growth. Katie also regularly volunteers at Brixton's Baytree Centre to empower girls through character education. 

Name: Nicola Russill-Roy
Age: 39
Profession: CEO of Propose PR and Propose PR Consultancy
Her Story: Propose PR was founded by Nicola Russill-Roy in 2008 – the UK's first PR agency dedicated to representing brands within the wedding industry. Propose PR is a multi award-winning, full-service agency offering PR & Marketing solutions individually tailored to their client's needs and requirements. The company aims to be constantly proactive, an innovator within the wedding industry as a whole, as well as within the wedding PR remit. Before setting up on her own, Nicola was the Marketing Director for BAA – The British Airport Authorities based at London Heathrow Airport – and was responsible for all of the marketing at all of the UK London airports.
Name: Natalie Trice
Age: 45
Profession: PR Director, Natalie Trice Communication
Her Story: Natalie Trice is a PR Director based in Devon and has a huge wealth of experience, as well as an enviable client list and contacts book. During her career, Natalie has worked with international TV channels, leading IT companies, famous fashion houses, ambitious entrepreneurs, creative start-ups, and many more. Natalie works with selective one to one premium clients who want to work with a real pro when it comes to their PR. From press releases and web copy to organising interviews and events, her company creates strategic plans that work with overall business objectives and take people places they never even dreamed of.
Name: Naomi White
Age: 29
Profession: Founder of Naomi White Communications
Her Story: Naomi founded Naomi White Communications in 2014, after nine years working for top London agencies across fashion, fitness and lifestyle accounts. At the age of 24, she spotted a gap in the market, when health and wellness was on the rise and the demand for a more personalised approach to PR was too. She went freelance and has now grown a successful communications agency specialising in health & wellness. Over the past 4 years she's worked with some of the biggest names on the UK's health and wellness scene, and her current roster of clients include; Boom Cycle, Fresh Fitness Food, Shaman Durek and Luke Worthington.
Name: Louise Gillespie
Age: 29
Profession: Founder and CEO of Pillar Box Public Relations
Her Story: Having worked for top public relations agencies in London, Louise founded Pillar Box Public Relations to provide communications services to lifestyle brands. Her recent clients include working with artist Hannah Shergold to promote her Mayfair exhibition, with £46,800 raised for the Born Free Foundation. Louise also launched the debut novel by Elizabeth S Moore 'The Man on The Middle Floor' which reached top rankings on the Amazon charts.
Name: Gabrielle Hadley
Age: 55
Profession: Managing Director of ExtraMile Communications Ltd
Her Story: Gabrielle founded ExtraMile with her husband in 2000. She's an inspirational leader and role model for her team, not only in her sensitive and empowering style of management, but also in the way in which she addresses challenges. She climbed Kilimanjaro and rowed as part of a team from Tower Bridge to the Eiffel Tower, all to raise money for the local children's hospice. She's built ExtraMile from a lifestyle company in two back bedrooms into a £1m turnover business, employing 21 staff and providing services and repeat business to some of the biggest companies in the world.
Name: Linn Frost
Age: 39
Profession: Partner at Truant London
Her Story: As a partner of Truant London, the Shoreditch-based advertising, media and music agency, Linn is using her extensive media industry experience to shape and grow the agency. Working alongside Truant's three founders, Linn has retained and grown Truant's clients, including the flagship Royal Caribbean account. Linn has additionally set up a successful 'Client Academy' to encourage clients to be braver in their work, and the 'Agency Academy' that creates workplace opportunities for disadvantaged young people. As a mother of 9-year-old twins, Linn is a champion of flexible working, abolishing start and finish times to get the best out of her team while supporting a better work-life balance and culture. Career highlights include winning 'Campaign of the Year' for the With Heart, With Mind army officer recruitment campaign and being recognised by the Marketing Society as one of the top women creating change and redefining the creative industry.
Name: Sarah Lloyd
Age: 41
Profession: Owner, IndigoSoulPR
Her Story: In the media and PR business for 20 years, Sarah Lloyd quit her global corporate role two years ago and set up her own consultancy. She specialises in working in 'flow' so has thrown the rule book out the window. She use her intuitive skills along with Reiki energy work to support clients and guide them to share their stories via the media. A creative alchemist, resourceful and adaptable, she has a natural ability to understand what clients need from their PR, and in turn what the press requires. Her first book, Connecting the Dots – which is a practical guide and personal stories about working with the media is out in October 2019.  She works with a mix of clients – including authors and entrepreneurs as well as small and large businesses – to build awareness of their brands and products.
Name: Rebecca Reid
Age: 28
Profession: Digital Editor at Grazia, journalist and author
Her Story: Rebecca is the digital editor of Grazia. She is a columnist for the Telegraph online and has regularly contributes to a wide variety of publications including Grazia, the Independent, Marie Claire, the Guardian, Glamour, the Daily Telegraph, the Sunday Telegraph, and the New Statesman. She appears regularly on Sky News, Good Morning Britain, Channel 5 News, BBC Radio and LBC and has previously appeared on Women's Hour and This Morning. Her first novel, Perfect Liars came out in February 2019 and her second, Truth Hurts, comes out in February 2020. She lives in Kentish Town with her husband.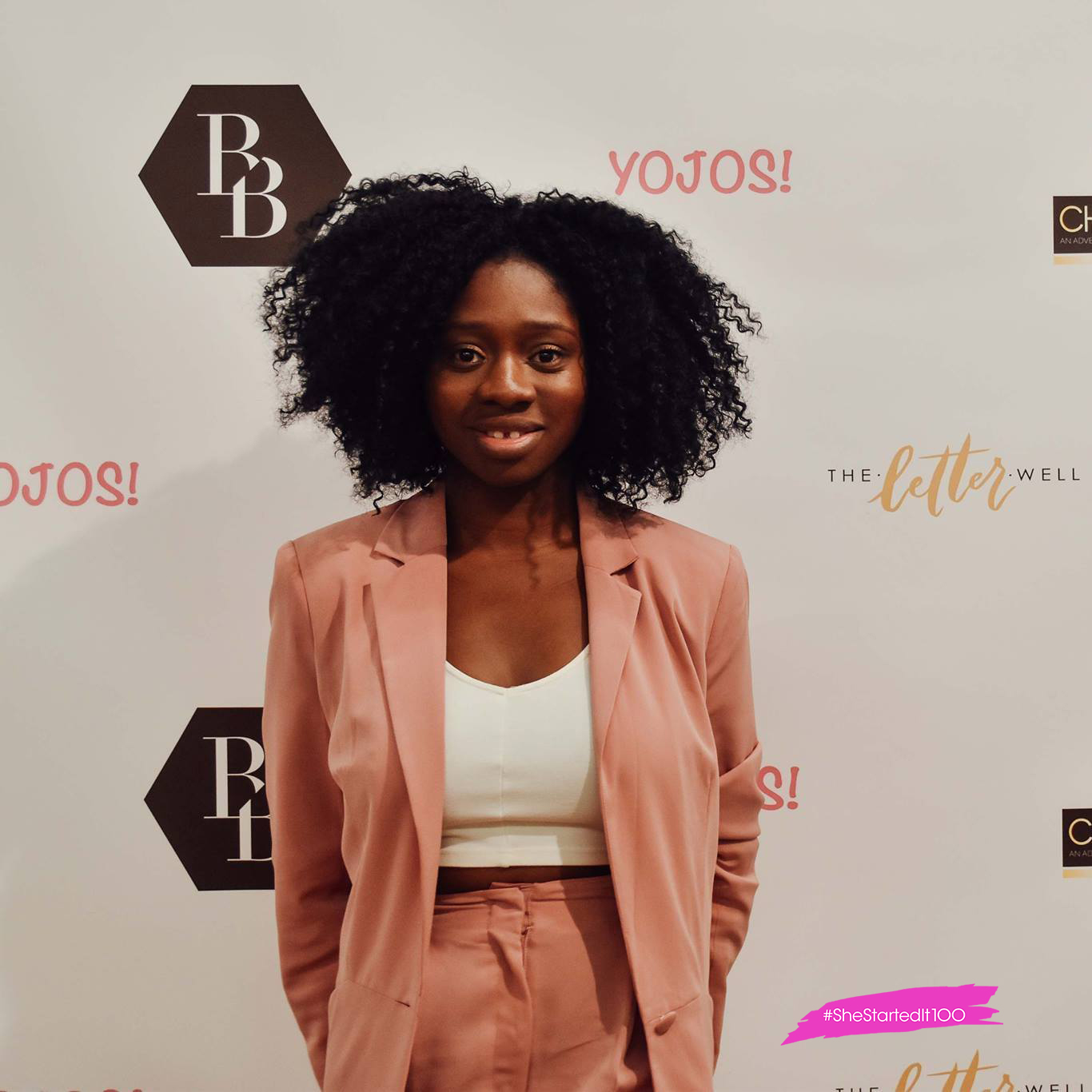 Name: Tobi Oredein
Age: 29
Profession: Founder of Black Ballad
Her Story: Tobi Oredein is an award-winning women's lifestyle journalist, media entrepreneur and international public speaker based in London, who focuses on race, feminism, beauty politics & popular culture. Tobi Oredein is also the founder of Black Ballad – a digital media & lifestyle subscription platform, launched by Tobi in 2014, with the aim to tell the human experience through the eyes of black women living in Britain. The idea for Black Ballad came to Tobi after spending several years in various mainstream journalism offices and noticing the lack of black writers and stories that discussed the issues black women were facing.
Name: Sophia Ali
Age: 43
Profession: CEO and Co-Founder of Amma Life
Her Story: With a background in holistic therapies, Sophia set up Amma Life – a pioneering UK CBD company – in 2014. Offering a range of CBD products from herbal teas to luxurious body creams, Sophia is working to develop further innovative CBD infused items which include food and drink products and adding to her already established skincare line. Sophia is the first woman to become CEO of a CBD company, the fastest growing market in the UK.
Name: Meg Haggar
Age: 30s
Profession: Founder of Raw Halo
Her Story: Raw Halo believe chocolate should make you feel good. That's why they make delicious vegan, raw chocolate bars from ethically sourced, plant-based ingredients, sweetened with coconut sugar and sustainably wrapped. Founded in 2015 by vegan entrepreneur, Meg Haggar, 2019 sees Raw Halo launch a vibrant new look and entirely recyclable, plastic-free packaging, along with new flavours, formats and listings in Waitrose, Ocado and Holland & Barrett. Meg launched Raw Halo in 2015 after deciding to move from a successful career in corporate HR into the world of entrepreneurship. After adopting a refined sugar free diet back in 2012, Meg was inspired by her passion for eating well, and combined with her love of chocolate, the idea for Raw Halo was born: healthier, more natural, better-quality chocolate made from organic plant-based ingredients.
Name: Roberta Hall-McCarron
Age: 36
Profession: Co-owner and Head Chef of The Little Chartroom
Her Story: Roberta Hall-McCarron opened her first restaurant, The Little Chartroom in June last year. From 16 she's pushed herself to learn from the best and graft in some tough kitchens. Aged 22 she moved from Scotland to work at The Burj Al Arab in Dubai doing over 200 covers daily, as well as being the only woman in the 17 strong brigade. Roberta went to work for Tom Kitchin at his Michelin starred restaurant and then opened Castle Terrace with Dominic Jack and worked as head chef. Since opening The Little Chartroom she's received a 10/10 review from critic Joanna Blythman as well as glowing reviews from Marina O'Loughlin, Grace Dent and Nicholas Lander. She was awarded the YBF Best Chef accolade last year as well as securing a listing in the 2019 Michelin Guide. The restaurant has also been named one of the UK's Top 100 at the Estrella Damm National Restaurant Awards, won an Edinburgh Restaurant Award for Best Newcomer and an Eating & Drinking Award from The List Magazine. Watch out for Roberta at London's Meatopia in August this year, where she will be flying the flag for Edinburgh with her dish of ox tongue and beef haggis oat taco, spicy romesco and smoked bone marrow.
Name: Katie Anderson
Age: 27
Profession: Founder of Paddlesworth Produce
Her Story: Katie Anderson is a townie turned farmer, who started her own business Paddlesworth Produce in January 2019. She created the business as she wanted to help consumers across Britain to conveniently purchase delicious, free-range, Kentish food and drink directly from small farmers and artisan producers. The produce is sold in Breakfast Boxes, BBQ Boxes and Sunday Roast Boxes for free delivery nationwide. Katie didn't simply want to create another online supermarket, there were a few core values that she knew had to stand by throughout the entire business. Katie subsequently produced the Paddlesworth Produce Promise where she stated that all and drink sold on the website must be free-range, plastic-free, produced in Kent and containing only natural ingredients. To create the boxes, Katie works closely with nine local farmers, three independent butchers, two artisan bakers and over fifteen other small businesses, who are all based within the beautiful county of Kent. Having worked hands-on on farms for over five years and in marketing for eight years prior, she is able to to combine her skillset to ensure that the best British produce is finding its way into kitchens across the country.
Name: Bryony Tinn-Disbury
Age: 35
Profession: Founder & Director at Jack & Bry
Her Story: Mum of two, plant-based eater and Jack & Bry Founder, Bryony Tinn-Disbury wanted better plant-based choices to give to her family who are all meat eaters. Pepperoni pizza was top of the list, so she spent over a year with her team creating Jackfruit Pepperoni, free from soy, gluten and palm oil. Bryony has always had an entrepreneurial streak, before founding Jack & Bry, she was director at Lilly Loray, a retro homewares brand that launched into Libertys and Heals. She was also a freelance brand strategist and TV producer, working for big name brands to help them cultivate their messaging, target audience and reap the results. Jack & Bry today has just launched into the number one award winning all vegan pizza restaurant in London, Purezza and has also received record investment. It's definitely one to watch!
Name: Jacqueline Barleycorn

Age: 59

Profession: Founder, The Great British Porridge Co.

Her Story: Jacqueline is a retiree who in January 2018 launched her own business. She'd never done anything like this before, having retired some years earlier. She had no experience of running a business but in just a year she's gained listings with Harvey Nichols, Selfridges, Fenwick and Wholefoods and exports her 100% natural, no added sugar, vegan and gluten free instant porridges to 5 countries. She is about to launch into two major supermarkets this summer. Her inspiration for her business came during her menopause as she switched her diet to improve her menopause symptoms. She saw the benefits that healthy eating could bring and decided to launch a nourishing and healthy breakfast that would give others a great start to their day, however much time they had.
Name: Kim Woodward
Age: 38
Profession: Executive Head Chef at 100 Wardour St
Her Story: Kim Woodward is the Executive Head Chef at Soho hotspot and she is known for breaking down gender barriers in her previous role as the first ever female Head Chef at the Savoy Grill in its 126-year history. Her impressive 20-year career has seen her learning the ropes in the US before returning to the UK to join the Gordon Ramsay Group. Before joining 100 Wardour St to put her own unique twist on the menu, also made a name for herself on TV, appearing on MasterChef: The Professionals, BBC's Great British Menu,
Name: Sarah Frankland
Age: 33
Profession: Head Pastry Chef at Pennyhill Park Hotel & Spa
Her Story: Sarah finished school in 2004 and moved to London to pursue her dream of becoming a pastry chef and chocolatier. She enrolled on a pastry apprenticeship at Westminster and got her first job working for Michelin starred Angela Hartnett at The Connaught. Her sous chef at the time, Neil Borthwick then recommended that Sarah applied for a role at William Curley where she began as a commis chef and over a period of six and a half years worked her way up to become Head Patissier. ​2013 found Sarah looking for a new challenge in the pastry industry. Being a frequent visitor to the Michelin starred Yauatcha restaurant in London she jumped at an opportunity to run the pastry and chocolate section there. She started as the Head Pastry Chef for Yauatcha Soho, adding Yauatcha City to this when it opened in May 2015. Following three exciting years at Yauatcha, Sarah was
Name: Wendy Wilson-Bett
Age: 55
Profession: Co-Owner and Joint MD of Peter's Yard
Her Story: Wendy Wilson-Bett was previously General Manager of Cadbury World at Cadbury Schweppes at the age of 27. She climbed the corporate ladder, taking responsibility for a very successful team of people, but realised that success to her was happiness and creativity, not seniority. She went to work full-time in a Swedish bakery business where she instantly fell in love with the Swedish baking methods. This then led her to head to Scandinavia on a research trip, learn all about what Nordic baking really meant, meet her business partners and set up Peter's Yard. As well as now being a co-owner of Peter's Yard, she is also a co-owner of Shipton Mill, Celtic Bakery and The Soderberg Bakery. They now have 12 varieties that are stocked in over 2000 independent delicatessens, cheese shops, specialist shops and farm shops including Fortnum & Mason, Selfridges and Harvey Nichols. At the Great Taste Awards last year, all 12 of their recipes were recognised, as well as four of Peter's Yard products winning 2 gold stars.
Name: Helen Clark
Age: 27
Profession: Head Pastry Chef at PF Chang's Asian Table
Her Story: Aged just 27, Helen Clark launched the Pastry Lab at the first PF Chang's in London. She has been an integral part of the team since the pan-Asian restaurant opened in 2017 taking desserts to the next level. Helen's deserts marry British and Asian flavours with sample dishes including Kaya French Toast, Banana Spring Rolls and the signature White Chocolate Bomb. Helen is a talented Pastry Chef with specialisms in bread, sugar and chocolate techniques, viennoiserie and plated desserts, bringing a breadth of experience to her role at PF Chang's Asian Table. Having completed her Diploma in Patisserie at Le Cordon Bleu in London 2015, she has since held positions at The Ivy location and Michelin-starred La Trompette.
Name: Taban Shoresh
Age: 36
Profession: Founder of The Lotus Flower
Her Story: Taban is a child genocide survivor whose family narrowly escaped being killed by Saddam Hussein's regime. After the family moved to the UK she built a successful career for herself at an Investment Asset Management firm whilst raising her son. She began to feel guilty about the suffering of those still in the region she left behind and returned to the area to do humanitarian work in 2014. Taban founded non-profit, The Lotus Flower in 2016, a charity committed to helping women and girls impacted by conflict and displacement, giving them a future by improving their economic, social and cultural chances in life and has helped over 7,500 women and girls to date.
Name: Deborah Gilbert
Age: 51
Profession: Chief Executive of Bowel & Cancer Research
Her Story: Deborah has worked at Bowel & Cancer Research since 2007, first as Development Director and from 2011 as Chief Executive. Her commitment to the sector comes from a passion to make a difference to other people, to improve people's lives and give people who may be isolated the sense that they are not alone. The charity has grown from a local, hospital-based organisation to a national funder of the best science and has become a member of the Association of Medical Research Charities.
Name: Katie Taylor
Age: 50
Profession: Founder of The Latte Lounge
Her Story: 3 years ago, Katie Taylor set up the Facebook Group, The Latte Lounge (Top Tips for Women Over 40) because she had suffered debilitating perimenopausal symptoms for 4 years which were misdiagnosed as depression and forced her to give up 3 jobs.  Eventually, she was put on HRT and turned to Facebook to express her frustration.  Within one day the group attracted 2,000 members and now almost 3 years on it has 16,000 women over 40 in 69 countries growing organically at 100 new members a week. Every day Katie gets hundreds of private messages from desperate women who she supports by signposting them to the right agencies.  She has worked 24/7 for no personal financial gain to date.
Name: CJ Bowry
Age: 39
Profession: Founder of Sal's Shoes
Her Story: An estimated 300,000,000 children in the world are without access to safe footwear. CJ set up Sal's Shoes in 2013 when she was unable to find a charity that could tell her where her then-toddler son's pre-loved shoes would end up. Within five years, the charity had collected and distributed over 1,000,000 pairs of shoes. She founded the Toe to Toe schools campaign in 2016, in just one primary school, with the children donating their school shoes at the end of the summer term. Four years later, the 2019 Toe to Toe campaign had over 1,000 schools participating. The charity donates to over 40 countries including the UK.
Name: Chantal Khoueiry
Age: Mid 40s
Profession: Founder of Brides Do Good
Her Story: Each year, 12 million girls around the world are married before their 18th birthday which is why in 2016 Chantal set up unique social enterprise Brides Do Good. The charity runs on the generosity of women and designers donating their beautiful pre-loved or sample wedding dresses to the cause, which are then sold with up to 70% off RRP to forward-thinking and ethical brides-to-be. Up to two-thirds of the funds raised by Brides Do Good sales are invested in charity programme's that empower young girls and educate communities – helping to address the global challenge of eradicating child marriage by 2030. Brides-to-be can choose from 61 leading international wedding gown designers, including Vera Wang, Galia Lahav, Vivienne Westwood, Caroline Castigliano, and Pronovias.
Name: Natalie Fee
Age: 40
Profession: Founder of City to Sea
Her Story: Natalie founded the non-profit organisation City to Sea in 2015 to do what she could to stop plastic pollution at the source. The community interest company now has over 30 staff and has won multiple awards for their highly impactful and scalable campaigns, including Switch the Stick, which successfully persuaded UK retailers to switch from plastic to paper stem cotton buds. Their Refill campaign is now Europe's leading drinking water initiative stopping waste from plastic bottled water, with more than 250 community schemes, over 170,000 app downloads and support from the water industry, retailers, high-street chains and government.
Name: Maggie Oliver
Age: 63
Profession: Founder of The Maggie Oliver Foundation
Her Story: Maggie Oliver is best known as the Detective who resigned from Greater Manchester Police in 2012 to expose the infamous Rochdale Grooming Scandal. She has fought tirelessly to expose the truth about how the vulnerable victims of serial sexual abuses were being failed by our criminal justice system. She set up The Maggie Oliver Foundation to help women who have survived abuse. Her next plan is to set up a nationwide network of The Maggie Oliver centres, with the first being in Rochdale. These centres will provide much-needed support, access to psychological counselling and legal help for those survivors of sexual abuse from all communities who have nowhere else to go.
Name: Suzanne Ruggles
Age: 53
Profession: Founder of Full Circle Fund Therapies
Her Story: After facing a near-death experience, Susanne Ruggles decided to quit her successful design company which had commissions from Hollywood actors and royalty and instead devote her time to founding a charity, Full Circle Fund Therapies. She realised the benefit of complementary therapies in helping to cope with her illness and its symptoms so she wanted to offer this to others going through similar life-threatening situations. Her charity provides therapies such as infant massage, reflexology, clinical massage therapies, reiki, clinical hypnotherapy and mindfulness to those who need them most in hospital. So far, it's enhanced the lives and well-being of more than 7,000 adults and children.
Name: Joanne Smith
Age: 48
Profession: Founder of FACT
Her story: In March 2005, Joanne was diagnosed with breast cancer. She quickly became aware of the devastating effect a diagnosis of cancer has within a family. In 2008, having been successfully treated for cancer, she was inspired to use the business skills she learnt from her MBA at Durham University Business School to set up FACT (Fighting All Cancers Together).  The charity provides crucial support services that weren't there for her and her family. The aim of FACT is to allow everyone affected by cancer in the Northeast of England the ability to find help free of charge when they need it. It was important to her that help was easily accessible and so FACT helps anyone affected by cancer without the need for referral.
Name: Anita Choudhrie
Age: 66
Profession: Founder of Path to Success
Her Story: Inspired by her Grandfather's philanthropy and her own passion and experience for charity, Mrs Choudhrie established Path to Success in London in 2005 with a focus on causes that support disability. Most recently Path to Success has supported the London Titans Wheelchair Basketball Club, which has produced over 50 Team Great Britain players, yet receive no central sports funding. To raise funds for the athletes and awareness of Paralympic sports, Path to Success has hosted two fundraising charity Wheelchair Basketball Tournaments at the iconic Copper Box Arena in the Olympic Park. Path to Success's third annual charity fundraising Gala will take place on 3rd October 2019 to raise funding the unsung heroines of today, to inspire the talented women who will be the stars of tomorrow.
Name: Emma Rice
Age: 45
Profession: Head Winemaker at Hattingley Valley
Her Story: Emma Rice was the first female of Winemaker of the Year in 2014 and then won it again in 2016. She is still head of the winemaking team and is responsible for Hattingley's signature wines. She works in the lab on-site at the vineyard testing the acidity of the wine, meeting with clients and running the vineyard which she helped set up and plant over 10 years ago. She was on the first course of Viticulture & Oenology at Plumpton College and has worked at vineyards in both New Zealand and California.
Name: Dr Anne Brock
Age: 37
Profession: Master Distiller at Bombay Sapphire
Her Story: Educated at Oxford University, Anne achieved a PhD in Organic Chemistry before embarking on a career as a gin distiller. Anne joined Bombay Sapphire as Master Distiller in September 2017. She now works alongside her team of 16 distillers to produce Bombay Sapphire, Bombay Dry, Star of Bombay and Oxley at the award-winning Bombay Sapphire distillery in Hampshire. As part of an innovation team, with Bombay's Master of Botanicals, Ivano Tonutti, she is working to build a pipeline of Limited Editions for Bombay, the first of which was launched in 2019 – Bombay Sapphire English Estate. Anne is currently on the board of Directors at the Gin Guild and will become Grand Rectifier of the Guild in October 2019, an honorary position held for two years.
Name: Julia Austin
Age: 48
Profession: Founder of Tyne Bank Brewery
Her Story: Having studied Chemical Engineering at Newcastle University, Julia started a career at Johnson Matthey in the ceramic glazes division before moving on to become a Paint Engineer for Nissan. An inspirational trip to Vancouver led to Julia finding her passion in the brewing industry in 2011 which eventually turned into founding the independent cask ale house Tyne Bank Brewery. As a female founder in a male-dominated industry, Julia continues to be an advocate for young women. Having crowdfunded in 2016, the support from local businesses and the public proved astronomical in the brewery's expansion into larger premises positioning the brewery as a go-to events space and bar venue.
Name: Genevieve Upton
Age: 33
Profession: Product Innovation Manager at Molson Coors
Her Story: Genevieve was one of the first women in the UK to receive the beer sommelier qualification. Working at Molson Coors she progressed quickly from trainee to master brewer and owes her success to her voracious curiosity to discover each beer's flavour profile and story. Her appetite for learning led to the beer sommelier qualification and she is one of few women in the UK to hold the title. Championing the category, she is excited for the next generation of female brewers. For Genevieve, the most satisfying thing about holding the sommelier qualification is the detailed knowledge she's able to draw in new beer drinkers and she believes that there's a beer out there for everyone.
Name: Shann Nix Jones
Age: 53
Profession: Founder of Chuckling Goat
Her story: Shann and her husband discovered the benefits of live active kefir when they were looking for a solution for their little boy Benji's eczema, and her husband Richard's antibiotic-resistant MRSA infection. With no previous business experience or financial funding, farming couple Shann and Richard sold Rich's motorcycle to buy bottles for their goat's milk kefir when they started their family business on their farmhouse kitchen table in 2014. Today they offer a range of natural gut-health products including cutting-edge Microbiome Testing. Last year, the company scooped the Best New Dairy Drink in the World accolade for their goat milk kefir.
Name: Annabel Thomas
Age: 33
Profession: Founder of Ncn'ean
Her Story: Annabel wanted to challenge the way distilleries do things, so set about creating her own distillery from scratch on a wild west-coast estate in Scotland. The distillery uses its own pure spring water, all energy comes from renewable sources, and they recycle waste through the warehouses – and then the leftover grain feeds the cows that roam the wild landscape. Every inch of Ncn'ean's ethos is weaved together with sustainable processes. With the drinks industry as a whole still behind the times when it comes to considering the environmental impact, Ncn'ean is a disrupter, and since its inception in 2012, it has pioneered a thirst for sustainable and organic spirits. It's also proud to be named the first 100% organic scotch whisky distillery in Scotland.
Name: Jeany Cronk
Age: 45
Profession: Co-Owner of Mirabeau en Provence
Her Story: Co-owner of the award-winning rosé brand Mirabeau en Provence, Jeany Cronk, after years of dreaming and scheming with her husband, Stephen, left South London to embark on a winemaking venture in Provence. With three young children in tow, they leapt into the unknown with impressive results. Owing their success to their big ambitions to create a world-class rosé wine, and willing to challenge established wisdom, they founded Mirabeau in 2010. They embarked on the ultimate family adventure and created one of the world's most loved brands of rosé, winning a multitude of prestigious industry awards along the way.
Name: Natalya Watson
Age: 30
Profession: Beer Sommelier and Certified Cicerone
Her Story: Natalya Watson is a Beer Sommelier and Certified Cicerone, passionate about sharing her knowledge of beer with others. She developed a passion for beer, visiting bars, breweries and bottle shops across NYC. She formalised her beer education through the Cicerone program and started a blog with her friends. She began teaching at the Beer & Cider Academy and judging at beer competitions. She then launched her podcast Beer with Nat to help shine a spotlight on the incredible women in the beer industry she was meeting along the way. Honing in on her passion for educating others, Natalya recently set up her own business, Beer with Nat, centred around training, consultancy, and events.
Name: Helena Nicklin
Age: 41
Profession: Award-winning drinks broadcaster and writer
Her story: Helena Nicklin is leading the charge when it comes to women making wine and spirits shine on the small screen. Alongside her writing, in the last 12 months, she has co-produced and co-presented a global, infotainment-style TV series on Amazon Prime called The Three Drinkers Do Scotch Whisky, now live in 167 countries and territories. With more series to come in 2020 encompassing wine, spirits, beer and non-alcoholic beverages as well as the launch of her own digital content production company for drinks brands, merchandise, books and drinks products, she is certainly a woman to watch.
Name: Camilla Ainsworth
Age: 24
Profession: Founder of M+LKPLUS
Her Story: In 2017, law graduate Camilla from Blackburn spent a year in Australia after uni and worked on a dairy farm for three months in the autumn, with a view to extending her VISA for another year. However while away Camilla developed an intolerance to dairy and when she returned to England decided to do something about this, resulting in launching M+LKPLUS finding no other on-the-go mylk alternatives on the market… Founder Camilla Ainsworth, runner up from The Apprentice 2018, set up M+LKPLUS to appeal to everyday consumers looking to cut down on their everyday dairy consumption. The products launched in Holland & Barrett the day after the final of the Apprentice and her product can be found in 645 stores.
One for luck…
Name: Ounal Bailey
Age: 47
Profession: Co-Founder of WiseHead Productions
Her Story: Ounal worked in brand marketing and innovation roles for some of Britvic PLC's best-loved brands like Fruit Shoot, J2O and Pepsi for five years. She identified a gap to explore and innovate for the premium, on-trade market and after six months investigating start-ups and brand models, she proposed the idea of setting up WiseHead Productions as an incubator company to create drinks for adults who seek quality drinking experiences. As co-founder of WiseHead,  Ounal is responsible for the growth of its brands Monte Rosso, T&E No.1 and The London Essence Company – the world's first skilfully distilled and delicately light mixer. Ounal operates with a strong belief that fostering great innovation requires focus, determination and teamwork.
Name: Zoe Partridge
Age: 28
Profession: Founder and CEO
Her Story: Zoe Partridge founded Wear the Walk, a fashion rental platform in 2017, which recently sold to a competitor. Formally having worked in luxury fashion at Mulberry, and then predictive analytics technology. Zoe built Wear the Walk with the mission to enable everyone in the Western world to own a capsule wardrobe and rent the rest. Grounded in sustainability and diversity, Wear the Walk pioneered the rental fashion space and providing women access to the very best luxury fashion on rotation. She wanted to be different, and create a new way of consuming fashion: "At its core, I run my business the way I did because we want to enable women to feel empowered by what they wear, not just once a month or when they have a special occasion, but all the time."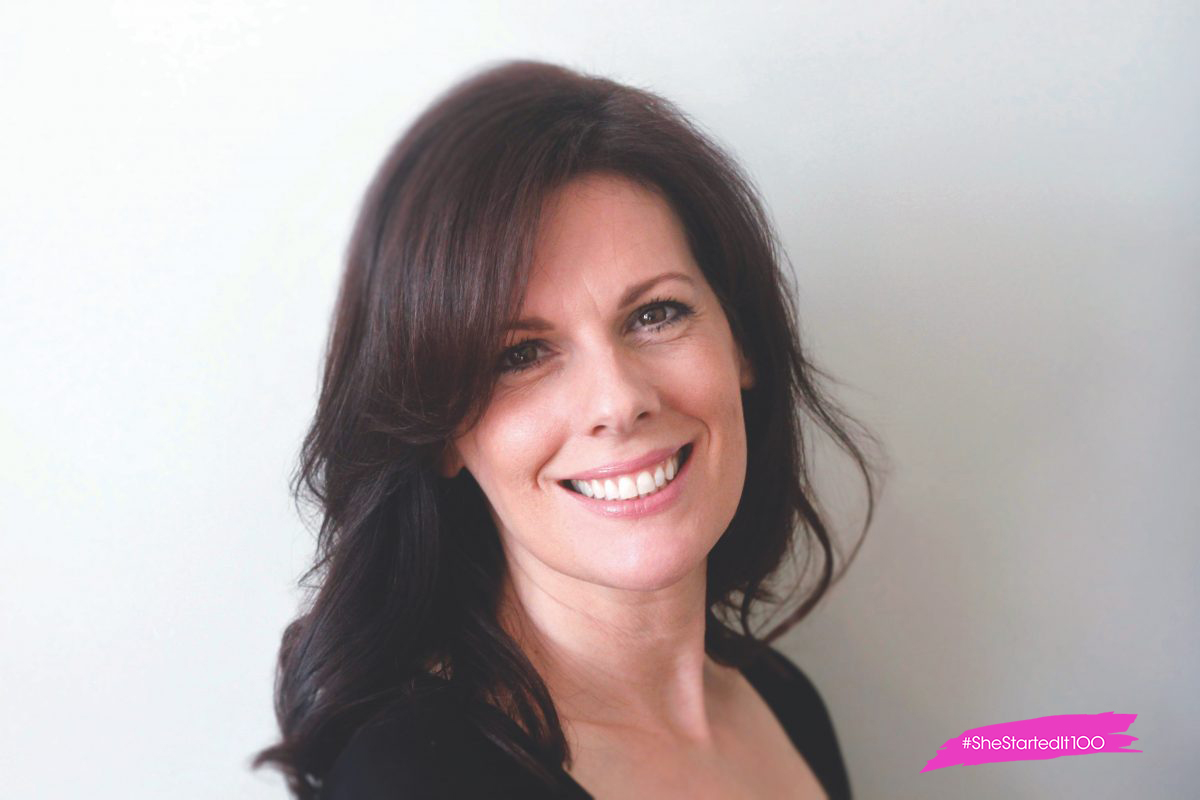 Name: Pamela Marshall
Age: 51
Profession: Clinical Aesthetician and Co-Founder of Mortar & Milk
Her Story: Renowned for her no-nonsense approach when it comes to superior skin health, certified Level 4 Clinical Aesthetician, Pamela Marshall fuses her scientific skincare knowledge with age-old beauty truths. She leaves no stone unturned when it comes to her consultation, diagnosis and treatment of skin woes. With her methodical approach to skin health, Pamela is committed to providing candid and in-depth skincare advice with an emphasis on clean living to help her patients transform their skin from the inside and out. Her priority is to provide an unparalleled level of care to ensure her patients have peace of mind when it comes to their real skin concerns. With her pursuit of an honest and homely beauty haven, her space Mortar & Milk was born.
Name: Nataliya Robinson
Age: 43
Profession: Holistic Facialist and Founder of Quantum Botanika
Her Story: With a modern holistic approach to beautiful skin, Nataliya Robinson bridges the gap between nature and science. Elevating the perceived boundaries of botanical alchemy and skin healing, Nataliya has in excess of 15 years experience as an acclaimed facialist and skilled acupuncturist. Having experienced problematic skin first hand, Nataliya works to address the specific concerns of each patient whilst helping to boost their levels of confidence. Using a combination of her holistic skincare treatments, honed massage techniques, acupuncture and knowledge of Chinese medicine and nutrition, she is able to decongest, soothe and calm the skin from the inside and out.
Name: Leesa Keys
Age: 40
Profession: SkinBase Founder and Senior Trainer
Her Story: SkinBase was created by siblings Richard Faulkner and Leesa Keys in 2005 and from humble beginnings has grown to become the leading provider of microdermabrasion treatments in the UK & Ireland with a network of more than 2,000 therapists nationwide. Operating from its Talke-based factory, SkinBase specialises in the manufacture and distribution of professional microdermabrasion, intense pulsed light and radio frequency equipment and treatments. A mum of three young boys, Leesa is the lead trainer and works closely with all the UK therapists, training them on the correct use of the machines. Having previously owned a salon herself, Leesa is qualified in medical aesthetics and was crucial to the development of the business. Recently at The National Beauty Awards, the business picked up "Best Advanced Treatment" for the second consecutive year as well as 'Best Customer Support', 'Best Use of Social Media' and 'Best Training Provider' – for which Leesa's contribution was pivotal.
Name: Madeline Petrow
Age: 28
Profession: CEO & Co-Founder of MAMOQ
Her Story: Madeline Petrow is the CEO and Co-Founder of MAMOQ. Madeline has a background working in International Development and Social Enterprise, and is passionate about the intersection between business and social impact. She is on a mission to transform the fashion industry through MAMOQ, an online fashion marketplace that seeks out and curates the best in sustainable fashion, bringing over 85 brands together in one home. Through MAMOQ, Madeline aims to educate the public on the importance of mindful consumption, provide uncompromising style, and lead a market transformation in the fashion industry where sustainability and ethics are valued as much as style and design.
Name: Donna Francis (aka The Beauty Ed)
Age: 43
Profession: Blogger, beauty editor and influencer
Her Story: Donna has worked as a magazine Beauty Editor for over 21 years. Her career began at Company magazine where she was the in-house agony aunt aka Dear Donna. Since that time she has worked her beauty magic on lots of other famous British titles including celebrity woman's glossy, InStyle; the weekly Sun On Sunday supplement, Fabulous (where she won an award for Best Beauty Editor of a National Newspaper); teen magazine Cosmo GIRL! and Boots' in-store magazine, Health & Beauty. Donna's flair for talking to the 'every woman' inspired her to start her own channel: The Beauty Ed – where she writes about beauty for the real woman. Unfiltered, honest and often funny, her content is a refreshing antidote to what can be a feed full of filters and fake imagery. She wants to empower woman to be the best they can be via her beauty knowledge and expertise.
Name: Charlotte Vøhtz
Age: 60
Profession: Founder of Green People
Her Story: Charlotte Vøhtz, trusted pioneer of organic beauty, founder of Green People and author of Naturally Gorgeous first began her mission to launch a range of organic personal care products in 1997, having moved from her native Denmark to the UK. 22 years on and Green People's multi award-winning range is one of the front-runners in the organic beauty industry. With more than 140 natural, organic products with dedicated ranges for all the family including specialist sun care, sensitive skin and make-up ranges.
Name: Rachel Parsonage
Age: 44
Profession: Managing Director at KMI Brands
Her Story: Leaving school without a university degree, Rachel began her career in the hotel and amenity supply industry aged 19, licensing brands and developing markets with British icons including Elemis, The White Company and Penhaligons. She now has a global sales and operational background stretching over 25 years in beauty and brand. A move to retail then ensued as she teamed up with luxury aromatherapy based company This Works, before joining KMI Brands in 2009. Rachel joined KMI in 2009 when the brand was suffering in debt and didn't have the right infrastructure in place. She overhauled the company completely, and after making losses for a number of years KMI finally became a profit making business in 2014. Whilst at KMI she co-founded the award-winning natural hair brand Noughty Haircare, which is now one of the largest natural haircare brands stocked in Boots, Superdrug, Waitrose and Sainsbury's. The brand has won over 30 awards in under three years for their science-led natural product formulations which deliver quality results.

Name: Lucy Hilson
Age: 37
Profession: Founder & Director of Cosmetic PR and Co-Founder of SKN Rehab
Her Story: Lucy is the founder and director of leading beauty and aesthetics PR agency Cosmetic PR. With years of beauty PR experience under her belt and a wealth of skincare knowledge, Lucy co-created SKN Rehab – a powerful treatment system and skincare product line available at salons and skin clinics nationwide. Lucy's knowledge and experience has led to her being featured in an array of publications including Glamour, Aesthetics Journal, MSN, Pure Beauty, Yahoo, Health & Wellbeing magazine, and House of Coco's #GirlBoss issue.
Name: Madeleine Spencer
Age: 32
Profession: Beauty writer, journalist and influencer
Her Story: Madeleine Spencer is a freelance beauty writer, journalist and host of Beauty Full Lives podcast. Madeleine has been in Marie Claire, Powder, Refinery 29, Arcadia Magazine, Look Magazine and Beauty Full Lives podcast has been featured in: The Daily Mail, Hello Magazine, Get the Gloss, ELLE UK, Marie Claire, You Magazine, and Arcadia Magazine. Madeleine has written for titles such as InStyle UK, Marie Claire, Stylist, ELLE UK, Porter, Powder, The Arbuturian, Julius Baer. She's also the winner of the J & J Best Emerging Blogger 2015 Award, and runner Up of the J & J Best Emerging Vlogger 2017 Award.
Name: Rita Trehan
Age: 52
Profession: CEO of Dare Worldwide and business transformation expert.
Her Story: Rita's background is in business transformation and leadership, where she has advised and consulted many Fortune 500 CEOs on how to be better leaders and steer their business to success. She now has her own consultancy, is a published author and is currently writing her second book. Rita runs Dare, a global transformation consultancy delivering game-changing corporate capacity building and HR change.
Name: Anna Kuriakose
Age: 43
Profession: Chief Product Officer of TotallyMoney, Angel Investor and Non-Executive Director
Her Story: Anna joined TotallyMoney as CPO in 2017, helping transform the company into a product-led, high-growth FinTech success story. She led the team that designed and built the award-winning credit management app that has acquired over two million customers in 22 months. She has spent 22+ years building web and mobile products that saw great success. As CPO at JustGiving, she formulated the strategy that turned it into the world's largest social-giving platform. As an angel investor, Anna supports women-founding teams and tech-for-good start-ups – for example, Beam, world's first crowdfunding platform for homeless people looking to get into stable work.
Name: Jennifer Quigley-Jones
Age: 28
Profession: Founder of London-based influencer marketing agency, Digital Voices
Her Story: Digital Voices pairs YouTube influencers with brands all across the world, including Rolls-Royce and the RAF. She travels and speaks internationally to advise brands on influencer marketing strategies. Before founding Digital Voices, Jennifer worked at YouTube, advising UK creators and brands on organic growth – without spending money on ads. Prior to YouTube, she completed her Master's at Harvard University in Middle Eastern Studies, on a generous scholarship from the Kennedy Memorial Trust. She specialised in the Syrian crisis and worked with many non-profits and social enterprises, including the International Committee of the Red Cross and the United Nations.
Name: Nadya Powell
Age: 30s
Profession: Co-Founder at Utopia
Her Story: Nadya is co-founder of Utopia, a culture change business that creates more purposeful, inclusive and entrepreneurial cultures for clients. She helped sculpt Utopia's top-to-bottom approach, which has led to impactful partnerships with global brands including Coca-Cola Spotify and Google. Passionate about inclusion, Nadya also co-founded The Great British Diversity Experiment, the first social science research initiative to prove the connection between creativity and diversity; the So White Project, an initiative to reverse the lack of diversity in imagery across the globe; and Culture Social, which focuses on accelerating new models of work across big business. Under Nadya's watch, Utopia has delivered gross revenue of £680k in year two, and expects to break the £1m revenue mark in year three. So far, Utopia's biggest client, Coca Cola European Partners, decreased its gender pay gap by 17% in 2018, and has seen engagement and belonging scores increase across the business.
Photo Credit: Alice Olins
Name: Alice Olins
Age: 39
Profession: Founder of Step Up Co, public speaker, podcaster, women's career columnist at Marie Claire
Her Story: After many years as a broadcast journalist, Alice pivoted towards coaching after feeling acutely aware that the majority of women in the workplace had no access to affordable and relevant support in terms of career growth.  It was because of this that she founded Step Up Co, a business that runs cross-industry coaching courses for women, as part of her Step Up School brand. In October 2019, Alice is launching Step Up Club; an integrated digital and physical membership platform and community that will change the way women interact with career and business coaching. Step Up Club will bring together monthly leaning bundles, business hack videos, live coaching calls, mentoring circles and more to help women succeed in a way that's right for them, find the confidence to follow their dreams and create a thriving network – all with the aim of helping women feel less alone and more understood in the workplace.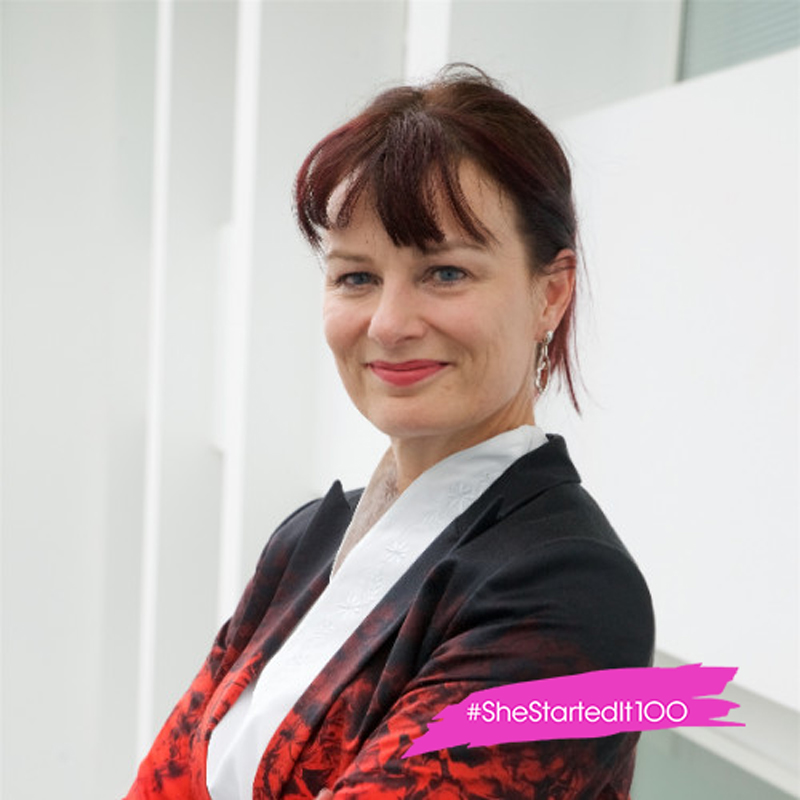 Name: Kate Beaumont
Age: 45
Profession: Innovation, Technology, and Services Director at Samsung UK & Ireland
Her Story: As the Innovation, Technology, and Services Director at Samsung UK & Ireland, Kate Kate  is one of the UK's leading women in technology, spearheading change for a business that is at an exciting juncture in its growth story. In her 4 years at Samsung, Kate has established the structural governance required to improve business performance, drive profitability and bring relevant and meaningful innovation to market. She is dynamic & results-driven with a proven track record in operational transformation. Kate is a public figure, having recently spearheaded several major announcement and device launches, namely the Galaxy Note 10+, and Galaxy S10 5G. Kate is now driving Samsung forward in the race for 5G Kate, as the technology advances and adoption increases, Kate will certainly be one to watch.
Name: Veronika Lovett
Age: 34
Profession: Co-Founder & Chief Marketing Officer at Esme Loans
Her Story: Veronika started her journey by joining the RBS Group Graduate Scheme and at 27, Veronika became a Director within the RBS group. Whilst in this position Veronika was presented with the opportunity to address the fact that there was significant growth of the peer to peer market, namely the alternative lender space. Throughout her career, Veronika has seen an increase in the number of consumers who experience dissatisfaction with traditional lending platforms and has seen an increasing interest in alternative lendering. Along with the other Esme founding members, Lucy Hasson and Richard Kerton, Veronika set up an alternative lending strategy which would maintain its own brand and utilise unique technology. With this, Veronika became the youngest founding member of Esme Loans – the digital lending platform which provides SMEs with easy, quick and secure paperless loans. With Esme gaining such momentum, Veronika took the lead on all marketing aspects of the company and also took charge of sales origination efforts and risk consideration. Esme is now considered as an industry leader in the alternative lending sector and has lent over £60million to UK businesses since its inception in 2017.
Name: Heather Baker
Age: 39
Profession: Founder and CEO of TopLine Comms and TopLine Film
Her Story Heather Baker started TopLine in 2008, aged 27, on the edge of the global financial crisis. Despite having no previous experience of running a business, TopLine became profitable in its second year and Heather later went on to buy out her two previous investors; all while studying for an MBA. After undertaking a complete company strategy change, opening a second office in South Africa and acquiring another business, TopLine is now a £2.5M business with international clients. Additionally, Heather is also an avid blogger and a previous winner of the Best Business Blog at UK's Social Media Awards.
Name: Sarah Burns
Age: 47
Profession: Founder and MD of Promotions Agency Prizeology
Her Story: Sarah is a former journalist turned promotions expert. She set up Prizeology two years ago and now turns over £1m a year and works with global clients including Absolut Vodka, Guerlain and Samsung.  Prizeology is known for creativity and promotions compliance – ensuring that big brands stay within competition rules. She's a leading light in the industry and, in recognition of her work busting scams, National Trading Standards has made her a Scambassador – a voluntary role which she does alongside running her own business, raising awareness and  giving advice to consumers on how to spot scam competitions and prize draws.
Name: Christie Day
Age: 36
Profession: Group Event Director, Women In Business Expo
Her Story: An experienced and ambitious business woman, Christie Day is the driving force behind Women in Business Expo, the first national dedicated event of its kind focused on delivering guidance, inspiration and business services to women at any stage of their career or business journey. After forging a highly successful career organising market leading events, Christie spearheaded the launch of the revolutionary Women in Business Expo with ALL women in mind, empowering attendees to confidently take the next step in their working lives, and feel comfortable juggling the work/life balance.
Name: Sukhi Jutla
Age: 35
Profession: Co-Founder and COO of MarketOrders, the jewellery-tech startup that uses blockchain to make gold and diamond jewellery more ethical and transparent.
Her Story: Sukhi Jutla is an award-winning entrepreneur and author of three books. She is the co-founder of MarketOrders, an online B2B platform for the gold and diamond jewellery industry. She is a leading international speaker, influencer and thought leader in tech and a qualified IBM Blockchain Foundation Developer. In April 2018 Sukhi made global headlines when she became the World's First #1 Bestselling 'Blockchain' Author.
Name: Dr Jackie Mulligan
Age: 48
Profession: Founder and CEO of ShopAppy
Her Story: Dr Jackie Mulligan is the woman trying to save the high street with her app ShopAppy. Launched in 2016, ShopAppy, is designed to allow local retailers to showcase their goods online enabling customers to easily 'click and collect' from the store itself or a convenient collection point, at a time which suits them. Jackie was inspired to create the app having travelled abroad, and come home to find another local business had folded. Aware of how much independent retailers were struggling, and the impact on the community, she came up with a solution when no one else would.
Name: Christine Telyan
Age: 36
Profession: Tech Entrepreneur: Co-Founder and CEO of UENI
Her Story: Christine Telyan is CEO and Co-Founder of London-based tech company UENI, which builds over 3000 websites per day. The company has raised over £15m in angel investment and is active in the UK, Spain, France, India, and the United States. Telyan vowed to make all businesses visible online after struggling to find a local dentist. She now runs UENI, a "digital agency for the masses". In 2019, Telyan was listed by the Independent as one of the UK's most inspiring female entrepreneurs for International Women's Day.
Name: Carlene Jackson
Age: 48
Profession: CEO and Founder of Cloud9Insight
Her Story: Carlene Jackson is CEO of Brighton-based tech company Cloud9Insight, a Microsoft Gold Partner which provides more than 600 UK businesses with cloud-based CRM software systems. Founded in 2010, the company has 20 staff and is an award-winning apprenticeship provider. Carlene established her first business in Brighton aged 17 and then spent nearly two decades in the software industry working for companies including IBM, Xansa, and Sage before going it alone to take advantage of the booming cloud technology sector. Carlene promotes positive working environments for tech and, in 2019, she was profiled for the 'Go Home On Time Day' initiative.
Name: Urska Srsen
Age: 29
Profession: Co­-Founder and CCO of Bellabeat Inc.
Her Story: Urska Srsen is the Co-Founder and CCO of Bellabeat Inc., a Silicon Valley company building tech powered wellness products for women. The Bellabeat team is behind the Leaf health tracking jewellery for women one of the best mobile products of 2015 according to Digital Trends and Spring, the first smart water bottle powered by AI. Urska founded Bellabeat back in 2014 because she felt there was a lack of brands out there that catered for women's needs and wanted to create tech that could monitor her lifestyle and balance work commitments.
Name: Tania Boler
Age: 43
Profession: CEO and Co-Founder of Elvie
Her Story: Tania Boler is the Co-Founder and CEO of Elvie. During pregnancy, Tania was shocked to discover that one in three women experience pelvic floor problems after giving birth. There had been barely any innovation in pelvic floor technology and there was nothing on the market that appealed to women. Inspired, she established Elvie in 2013 and brought the Elvie Trainer, an award-winning Kegel trainer, to market in just two years. Three years later, Elvie went on to launch the world's first silent wearable breast pump. Tania has degrees from Oxford and Stanford Universities, and a PhD in Sexual Reproductive Health.
Name: Christina Bechhold Russ
Age: 34
Profession: Director Samsung NEXT, Angel Investor
Her Story: Christina Bechhold Russ is Director at Samsung NEXT Ventures, based in London, focused on early stage investments in software and services particularly in mobility, consumer and IoT. Christina is also the co-founder and Managing Director of Empire Angels, a New York based angel group of young professionals investing in early stage technology startups, with a focus on supporting young entrepreneurs. Christina is a sought-after speaker and panellist at events in the U.S., Europe and Asia, a TEDx speaker and was recognised by the New York Business Journal as a 2016 Woman of Influence.
Name: Izzy Obeng
Age: 26
Profession: Founder of Foundervine
Her Story: Izzy is the founder of Foundervine, a non-profit that seeks to uncover and nurture emerging entrepreneurial talent from communities underrepresented in the UK digital tech ecosystem. Foundervine empowers black and minority ethnic founders with the tools that they need to grow sustainable ventures and then connect them to the funding, resources and advice that can make it happen. To date, it has delivered programmes with partners including KPMG, PwC, Worldremit, EY and Pivotal Software. Izzy is also a One Young World ambassador.
Name: Esther Marshall
Age: 28
Profession: Founder of sTandTall
Her Story: Esther Marshall is the Founder of sTandTall, a web-based platform for NGOs and charities to publicise their services to help victims of domestic violence across the world. sTandTall provides opportunities for those who have experienced abuse to share their story anonymously. As a Unilever employee, Esther successfully convinced senior leaders, including CEO, Paul Polman, that the safety of girls and woman was integral to Unilever's Sustainable Living plan. She was awarded £30,000 to set up STandTall. She also leads the UN Women and Unilever partnerships to keep women safe in their supply chain and is a One Young World ambassador.
Name: Uma Rajah
Age: 46
Profession: CEO and co-founder of CapitalRise
Biography: Uma Rajah is a FinTech pioneer with extensive experience in product innovation across consumer, SME and peer-to-peer lending. She has an impressive background graduating with a Masters in Engineering from Cambridge University and also has an MBA from INSEAD. At the beginning of her career she spent time working for global businesses, such as Mars Group, where she developed consumer products before working for various financial companies where she gained a decade of FinTech experience.  Uma played a vital role in co-launching CapitalRise, the specialist prime property investment platform three years ago and continues to be pivotal in its success.
Name: Camille Knowles
Age: 27
Profession: Wellness coach and natural chef
Her Story: Camille Knowles is the author of 'The Beauty of Eczema', a self-help book aimed at helping millions people live a life beyond eczema. She conquered her lifelong battle with eczema through her own set of lifestyle principals and her inspirational story is followed by the masses. She is founder of the online community where people can sign up to her HOPE programme. She shares her own honest and open eczema journey on her Instagram channel and has been shortlisted for a number of awards.
Name: Chloe Brotheridge
Age: 33
Profession: Hypnotherapist, coach at www.calmer-you.com and the host of The Calmer You Podcast
Her Story: Chloe Brotheridge is a hypnotherapist, coach, and hosts a podcast which is often in the top 5 self-help podcasts on iTunes each week. She's the author of two books published by Penguin, the best selling The Anxiety Solution and 'Brave New Girl: 7 Steps to Confidence' which came out in May. She's on Instagram @ChloeBrotheridge and has a strong community of 37k followers. Chloe runs successful online courses for anxiety and confidence and is launching an app called 'Calmer You'; a 28 day course which gives users tools to manage anxiety in their everyday lives, created by herself and one of the team behind the Headspace app.
Name: Suzy Glaskie
Age: 48
Profession: Founder of Peppermint Wellness
The Lowdown: Suzy Glaskie is a Functional Medicine Certified Health Coach and Founder of Peppermint Wellness. After a 22-year career in PR (during which she experienced the full force of workplace stress and the pressures of juggling the running of an agency with looking after her three children), Suzy followed her heart and retrained as a health coach. She now works with individuals, groups and organisations to empower people to take back their health, feel comfortable in their own skin – and start to thrive.
Name: Erin Moroney
Age: 45
Profession: Founder of Nibble Protein
Her Story: Erin Moroney, is a "green fielder", a resourceful entrepreneur who thrives on building businesses from scratch. Before turning her hand to Nibble Protein, Erin founded and ran a leading photographic agency (for 16 years) followed by a period working as a consultant, advising in a branding, creative and strategic capacity for a range of clients. She also spent several years working in advertising as an Art Director and Producer, generating campaign ideas, art directing, and producing press/outdoor, digital and ambient campaigns for the BBC, Fox, UKTV, Universal, Barclaycard, Nissan, and United Airlines.
Name: Charlotte Cox
Age: 32
Profession: Founder of FLY LDN
Her Story: After 7 years as a City lawyer and using exercise as a way to keep a manageable work-life balance, FLY LDN's founder, Charlotte Cox, took a leap of faith and set up her own immersive yoga and fitness studio. Fully immersed in her daily working grind, Charlotte often found it difficult to switch off and cut out work-related issues. She turned to regular HIIT workouts and sweaty spin classes as a way to shut off and release the stress of her working day. Charlotte found that exercise left her able to think more clearly, work more efficiently and most importantly, she felt more positive and confident in herself. This led her to re-think the way in which she trained and was the driving force behind the conception of FLY LDN, which shifted her fitness journey towards a more holistic, low-impact way of training. Charlotte threw in the corporate towel and FLY LDN was born in May 2018.
Name: Esther Fieldgrass
Age: 60s
Profession: Founder of EF MediSpa
Her Story: Esther Fieldgrass is a well-respected and known name in the aesthetics and wellness industry and owns four clinics in London and two franchises. She has a career that spans more than three decades and is extremely knowledgeable in her field. Her award-winning business in medical aesthetics means that she is a great expert and inspiration to women in business. Not only does she manage a successful chain of clinics working with the finest plastic surgeons, gynaecologists, dermatologists, nutritionists and many more, she is also proud of her other accomplishments as an entrepreneur, including opening a lingerie shop in 2013, starting a patient-focused podcast called The Beauty Biz and recently launching new antioxidant skincare range ALPHASCIENCE into the UK.
Name: Gem Misa
Age: 40
Profession: Co-Founder of Fullgreen
Her Story: Gem is a visionary with a proactive approach to business that has seen her grow Fullgreen from a small food tech start-up to a multi-million dollar business. Passionate about healthy food, fitness and wellness, she's carved a fresh space for Fullgreen in the food industry for 'fast and convenient' food that is healthy and clean. Her mission is to help people 'eat more veg' by providing shelf-stable veggie rice options that you can sling in a bag, add to a recipe or meal prep with. Her cauli rice launched in 2015 following three years of research. With its clean label, non GMO veg and gluten-free/vegan credentials, the brand shot to market, attracting new stockists and customers in quick succession.
Name: Caroline Purvey
Age: 66
Profession: Founder of TRE UK
Her Story: Caroline Purvey is the founder of TRE UK® teaching the Total Release Experience® a 5 step, self-help well-being programme to heal from the symptoms of stress, trauma, PTSD, anxiety and depression. She utilises her skills teaching Workshops and courses UK wide and online to reach out globally. Her unique work is FHT Accredited nationally and internationally. Caroline is building a practitioner team as her reputation is acknowledged by Doctors and psychologists she now takes her programme into schools, prisons and KFRS improving mental health for all participants.
Name: Hannah Lanel
Age: 40
Profession: CEO and Founder of The Fore
Her Story:  After discovering fitness in 1992, she began to chart the correlation between physical activity and her feelings of happiness. This led her to embark on a 25-year journey through the health and fitness industry. It has seen her take advice from leading industry professionals, psychiatrists, dieticians, PTs and alternative doctors. An innate understanding of the far-reaching role of exercise led to the eventual launch of The Fore in July 2019. The antithesis to the one-size-fits no one approach of most major operators, it rejects the fear: fail: repeat model to create conviction through connection and offer everyone the chance to integrate fitness and wellbeing into their lives.
Name: Melanie Lawson
Age: 46
Profession: Founder of Bare Biology
Her Story: Melanie Lawson started her love affair with Omega 3 in 2008 when she suffered from postnatal depression. A passionate believer in health through nutrition, she intensively researched ways to improve her mental health through diet and lifestyle.  Her research found that Omega 3 is one of the most critical nutrients for mental health, as well as general health.  Melanie was struggling to find an Omega 3 in the UK that ticked all the boxes of purity, strength and freshness.  Like many entrepreneurs, she saw a gap in the market and decided to create her own brand and launched Bare Biology in 2013. Melanie knew she had done something right when her first stockist was Liberty after taking part in their Best of British Open Call.
Name: Veronica Neo
Age: 31
Profession: Co-Founder and COO of Primephonic
Her Story: As the co-founder and COO of the Dutch-American start-up Primephonic, Veronica Neo is a leading figure in the classical music industry's future. A driven entrepreneur, she began her digital sales career at age 16, where she was commended by The Straits Times (Singapore) in 2003 as one of the youngest entrepreneurs with a commercially viable online fashion business. Since her first venture, she has gained diverse business experience internationally helping luxury tech start-ups and premium fashion brands. As co-founder of Primephonic, she works to build an app that is inherently part of a classical music lover's life and can revive the classical music industry both socially and commercially.
Name: Marine Tanguy
Age: 30
Profession: Founder and CEO of MTArt Agency
Her Story: Marine Tanguy founded MTArt Agency in 2015 to provide an alternative to the exclusive and elitist existing gallery model. It has since become the world's first talent agency for upcoming visual artists. Marine finds the best upcoming artists, signs them and manages their careers. She covers all of their studio costs and sets up partnerships with brands, government bodies, private collectors, museums and galleries. Art is a difficult industry to get into for those from a less privileged background, and MTArt Agency is providing a potential solution to fill that gap, giving artists the opportunity to start out and making the industry commercially viable by maximising their sales.
Name: Emma Witter
Age: 29
Profession: Artist, Set Designer and Artist in Residence at Alexander McQueen's Foundation
Her Story: Emma is an artist in residence at Alexander McQueen's foundation and has forged a name for herself across art, sculpture and set design. Made predominantly from bleached animal bones, her meticulous process along with the stark whiteness of the bones results in objects that are both hauntingly beautiful and surprisingly gentle. Following a residency at Mark Hix's Tramshed, a work with LAPADA this September, and now her first solo exhibition at Sarabande, opening 18 September, Witter has already found a high level following of collectors. Her upcoming exhibition will feature bone sculptures, photographic prints and a site-specific installation.
Name: Ola Ince
Age: 30
Profession: Theatre Director and Dramaturg
Her Story: At just 30, London born Ola Ince is a multi-award-winning Theatre Director and Dramaturg. She has won multiple awards for her work and has just been announced as one of the Elle List 2019; championing the next generation of movers and shakers in culture. 2018 was a breakout year for Ola. Her staging of The Convent staring Letitia Wright (Black Panther, Ready Player One) was met with five-star reviews. What makes Ola such an exciting and important addition to the UK arts scene is that as a theatre director she is not afraid to grapple with the big issues. She is part of a new school of talent who are determined to address issues of class, race and gender in the arts.
Name: Sabrina Mahfouz
Age: 35
Profession: Award-winning Playwright, Author, Poet, Screenwriter and Activist
Her Story: Sabrina Mahfouz was brought up in London and Cairo. She is a playwright, poet, screenwriter and performer who has recently been elected a Fellow of the Royal Society of Literature and is the recipient of the 2018 King's Alumni Arts & Culture Award for inspiring change in the industry. She has won a Sky Arts Academy Award for Poetry, a Westminster Prize for New Playwrights, a BBC Radio & Music Award for Best Drama Production and a Fringe First Award. Her poetry collection, How You Might Know Me, was a 2017 Guardian Best Summer Read.
Name: Adelaide Damoah
Age: 42
Profession: Painter and Performance Artist
Her Story: Adelaide was forging a successful career in pharmaceuticals after getting a degree in Applied Biology, but was diagnosed with endometriosis after collapsing on a work trip. Her health deteriorated and after five years in professional life, she was forced to quit her job to focus on her health. She turned to art as a therapeutic escape and a way to express herself, creating autobiographical works and contesting outdated idols and ideologies of colour, race, creed and gender by using her body as a living paintbrush. After being signed to MTArt Agency her sales have increased in value by 436%. She has recently been featured in a campaign for Chloé and performed at the Cannes Film Festival.
Name: Sophia Kearney
Age: 32
Profession:  Co-Founder and CEO of The Weird & the Wonderful
Her Story: After a 2004 trip to Glastonbury which led directly to a degree in Music Management & Live Production, Sophia started her career at WME Entertainment at the age of 21, the youngest member of the team in 2008. After meeting Steve Braines in 2012, they decided to create a company together 'The Weird & the Wonderful' of which she is co-CEO and manages an eclectic roster of artists. TW&TW launched an event series called He.She.They in 2018 – The international non-prejudicial, inclusive and diverse events collective. It made a name for itself celebrating the experimental, inclusive and marginalised DNA of the electronic underground. Its core message is the resurgence of a space where people of any race gender, colour, creed and sexuality can come together.
Name: Edilia Gänz
Age: 28
Profession: Founder of Fedora
Her Story: After completing her MSc in Marketing and Creativity at ESCP Europe, Edilia Gänz is now the director of her own company Fedora – which acts as a fundraiser for all of the main opera houses around Europe. In times of diminishing public funding, the platform supports innovation in opera and ballet, alongside nurturing European innovation and creativity, Fedora also aims to improve the visibility of the shows and make them accessible to everyone. Edilia promotes involvement and interaction with younger audiences through an online voting and donating system. So far her company has been a success, after receiving a huge EU grant, it's now helping to fund shows in 13 countries and in world-famous locations like Sadler's Wells.
Name: Hannah Shergold
Age: 34
Profession: Artist and Ex-Army Helicopter Pilot
Her Story: Ex-Army helicopter pilot Hannah Shergold has recently completed her second solo art exhibition on London's Pall Mall, raising a staggering £46,800 for the Born Free Foundation through the sale of her latest work 'The Wild Collection'. Having left the Forces in April 2018, Hannah was selected as the Invictus Games artist-in-residence for the UK team and raised over £50,000 through the auction of 6 paintings. She also competed in the 2019 Sky Arts Portrait Artist of the Year competition and featured in the Financial Times 'How To Spend It'.
Name: Tina Ziegler
Age: 34
Profession: Director of Moniker International Art Fair
Her Story: Since 2010, Tina Ziegler has been at the progressive forefront of the urban and new contemporary art scene, responsible for the growth of numerous fairs, galleries and artists alike. Tina Ziegler is the director and creator of the international Art Fair – Moniker Art Fair. It now exists in both London and Brooklyn and was created to represent urban culture and how it's constantly evolving. She has also curated well over 100 exhibitions across countless countries. In 2018, she expanded the previously-London-centric fair to New York, introducing new context and a new dimension to the already-renowned stylistically eclectic event.
Name: Ashleigh Hinde
Age: 30
Profession: Founder and CEO of Waldo
Her Story: Originally from South Africa, 30-year-old Ashleigh Hinde has worked all over the world, finally settling in London after finishing a course in Entrepreneurship at Harvard. Whilst studying, Hinde began the road to Waldo, studying and researching everything about contact lens industry after she realised that she couldn't get her hands on a pair of contact lenses without great expense and difficulty. Within Ashleigh's first year of 2017, she launched Waldo in the UK, Europe and most recently the US following an injection of £3.7m series A capital funding, now serving over 90,000 customers worldwide.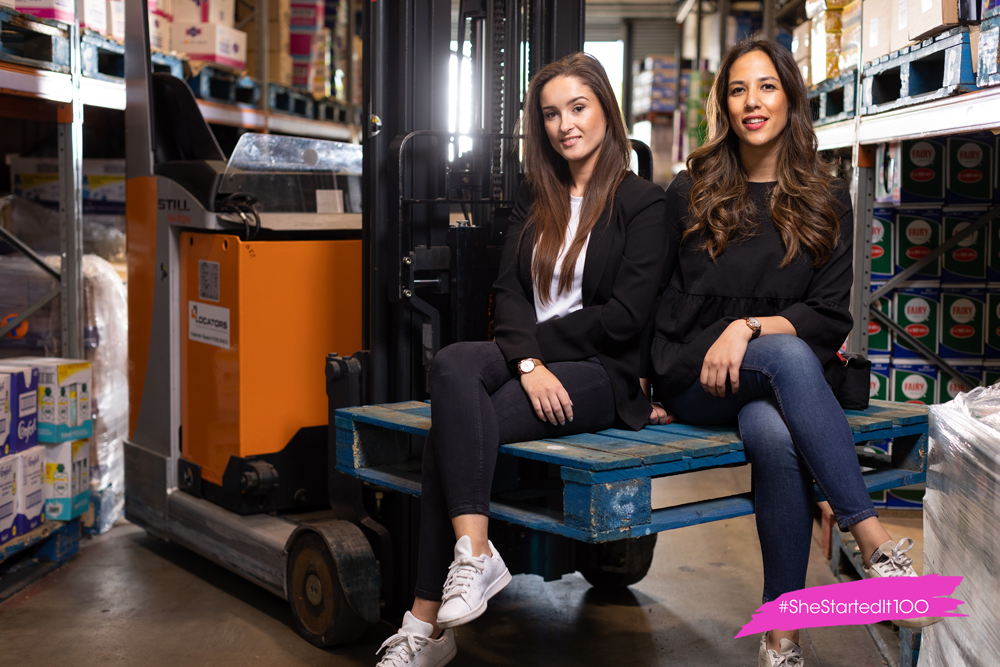 Name: Sonya Chatwani
Age: 29
Profession: Co-Founder of Easho
The Lowdown: Sonya, a former management consultant, along with her co-founder Aymi, set up Easho (which stands for Easy Shopping) in 2017 in a bid to disrupt the traditional wholesale shopping sector. They wanted to offer customers the same savings they would expect at Costco or Bookers while ditching membership fees and shipping goods direct to the door. Sonya's Dad had established a UK wholesale business in the 1970s after fleeing Uganda under dictatorship and Sonya had gleaned an insight this way. Easho's social media commits stands at over 250,000 and they work with influencers, as well as a partnership with Beauty Banks charity initiative.
Name: Tamara Littleton
Age: 49
Profession: Founder and CEO, The Social Element and Co-Founder, Polpeo
Her Story:  Tamara Littleton is founder and CEO of The Social Element, a consultancy-led social media agency advising some of the world's biggest brands on how to use social to solve business challenges. She founded the company in 2002 before the explosion of social media, pioneering and building her global business (now 300+ strong) predominantly through a remote working model, that to this day is truly innovative. In 2013, she co-founded Polpeo, which help brands withstand a crisis breaking online through the use of simulation technology. Tamara is a champion of diversity, LGBTQ, female entrepreneurship and keeping children safe online.
Name: Annastasia Seebohm
Age: 32
Profession: Group CEO of the Quintessentially Group
Her Story: Annastasia Seebohm is Group CEO of Quintessentially, the global luxury lifestyle group. The Group's revenues exceed $100 million, and includes a team of 1,000 employees, 160,000 clients, and 60 offices worldwide. A leader in the lifestyle and luxury market, she has been featured in Business Insider, Entrepreneur Magazine, Harper's Bazaar, Forbes and HuffPost amongst others. In 2018, Annastasia was included in Luxury Daily's 'Women to Watch' list, honouring 25 top women executives in the luxury industry. Annastasia sits on the board of Racked Stretch, an innovative wellness start-up, and Electric Woman, which helps connect women to 1-1 coaching and workshops.
Name: Joyce and Raissa de Haas
Age: 28
Profession: Co-Founders of Double Dutch
Her Story: Joyce and Raissa de Haas are the Dutch identical twin founders of Double Dutch, a start-up drinks company that is taking the industry by storm with its new "premium" mixers range. The de Haas twins, born in the Netherlands, are the Co-Founders of Double Dutch Drinks, a range of soft drinks developed specifically for pairing with higher-quality spirits including gin, whiskey, rum and tequila. Since its 2015 launch, the London-based brand has sold 10 million bottles and raised GBP 1.9 million. Their drinks are available in 22 countries and are sold in more than 4,500 outlets, including Michelin star restaurants and luxury hotels, such as The Savoy and Mandarin Oriental, as well as 2,000 supermarkets. The brand began life as a joint MA dissertation in technology entrepreneurship at University College London in 2014.
Name: Teresa Boughey
Profession: Founder and CEO of Jungle HR
Her Story: Teresa Boughey is Founder and CEO of Jungle HR, a strategic HR consultancy practice that works with Executive Boards and Leadership Teams during times of change and business transformation. She is passionate about enabling organisations to create inclusive workplace cultures. Teresa has extensive Strategic HR experience, operating at a Senior level within a variety of industries and sectors including FTSE 250, Financial Services, Travel Industry, Private and Public Sectors and a Sunday Times Top 100 Company that grew 20% year on year. Teresa has also been appointed to one of only 50 UK Female Entrepreneur Ambassador roles and is the author of new book Closing the Gap, which has reached Amazon bestseller status in 3 categories.
Name: Shazia Mustafa
Age: 42
Profession: MD and Co-Founder of Third Door
Her Story: Shazia Mustafa is the Co-Founder of Third Door, a family-friendly co-working space with an onsite flexible Ofsted registered Nursery. Third Door is not only the first in London to offer a hybrid co-working and childcare model, but the first in the world. As such, Shazia has inspired countless companies around the world to open their own version of Third Door and hopes to encourage many more to join the movement of creating places 'Where Family & Work can grow together'. In her spare time, Shazia is passionate about equal parenting. She is a member of the Women's Equality Party, and Movement Builder for their Equal Parenting and Caregiving policy. Most recently Shazia joined the newly formed board of Pregnant then Screwed and is  looking forward to helping women across the UK who suffer from discrimination at work and working to remove the motherhood penalty. Most importantly, Shazia is mum to three children who have been the inspiration for Third Door. She is currently working on the next stage of Third Door's growth, including opening in new locations.
Name: Katharine Pooley
Age: 42
Profession: Interior Designer and Philanthropist
Her Story: Katharine Pooley eponymous Knightsbridge design studio was established over 15 years ago and continues to create unmatched luxury interior designs for the most discerning clients. Overseeing her team of 47 interior designers and architects Katharine's highly personal approach – she immerses herself in every detail of her client's complex projects – ensures a loyal international fan base for her impressive designs. Katharine is a hugely passionate philanthropist – she is currently working with Childhood Trust to transform underprivileged children's bedrooms, and she recently hiked 100m for charity in South Africa.
Name: Henrietta Morrison
Age: 50
Profession: Founder, Executive Chair and Global Brand Director, Lily's Kitchen
Her story: Henrietta started the brand on her kitchen counter 10 years ago after her (now 16) border terrier Lily fell ill and refused to eat. Starting the brand purely out of love for her pet, Henrietta re-mortgaged her house, put all her savings in and did initial deliveries in her tiny electric car! The brand today is a multimillion pound business with presence in 16 countries across Europe, Asia and Middle East. Winning the Queen's Enterprise Award in 2016, the brand was also awarded the prestigious Royal Warrant by HRH Prince of Wales earlier this year.
Name: Bianca Miller-Cole
Age: 28
Profession: CEO of The Be Group
Her Story: Bianca Miller -Cole is an award-winning entrepreneur, having started The Be Group in 2012 with the belief that all individuals should be able to access personal development services. Bianca has developed her company into the 'go to' business for personal branding success. The business has an impressive list of clients including HSBC, Accenture, AMEX, Olswang LLP, Google, BT, EY, LSE and Kings College London to name a few. Bianca became known as a public face after an excellent performance on BBC business competition, The Apprentice in 2014.