Discover #SheStartedIt100, our definitive guide to the top 100 women to watch in the UK 2019. From beauty to business, we're giving you the run-down of the UK's most exciting, dynamic female leaders to watch in 2019. This September, About Time is hosting #SheStartedItLIVE: our 1-day festival dedicated to female entrepreneurship and empowerment on Saturday 14th September 2019. Book your ticket here and take advantage our special 'Best Friend's Offer' for 2-for-1 tickets. Today, discover our top 10 women to watch in media 2019:
Photo Credit: Matt-Holyoak
Name: Katie Jackson
Age: 32
Profession: MD of TBWA\London
Her Story: Katie Jackson is MD of world-famous ad agency, TBWA\London. After starting out as an ad agency account exec, Katie was fast tracked to Account Director and then lured by premium womenswear label, ME+EM, to become Head of Marketing aged 27. Supported by her introduction of enhanced reporting, Katie's strategy helped drive 10% revenue growth. After ME+EM, Katie moved to Brothers & Sisters where she ran Carphone Warehouse's advertising business, led Center Parcs' award-winning 'Bears' ad campaign and introduced a performance management system that improved retention rates by 25%. Before joining TBWA\London as MD in April 2019, Katie was at Grey where she restructured the agency's Marks & Spencer account to drive double-digit profitability growth. Katie also regularly volunteers at Brixton's Baytree Centre to empower girls through character education. 

Name: Nicola Russill-Roy
Age: 39
Profession: CEO of Propose PR and Propose PR Consultancy
Her Story: Propose PR was founded by Nicola Russill-Roy in 2008 – the UK's first PR agency dedicated to representing brands within the wedding industry. Propose PR is a multi award-winning, full-service agency offering PR & Marketing solutions individually tailored to their client's needs and requirements. The company aims to be constantly proactive, an innovator within the wedding industry as a whole, as well as within the wedding PR remit. Before setting up on her own, Nicola was the Marketing Director for BAA – The British Airport Authorities based at London Heathrow Airport – and was responsible for all of the marketing at all of the UK London airports.
Name: Natalie Trice
Age: 45
Profession: PR Director, Natalie Trice Communication
Her Story: Natalie Trice is a PR Director based in Devon and has a huge wealth of experience, as well as an enviable client list and contacts book. During her career, Natalie has worked with international TV channels, leading IT companies, famous fashion houses, ambitious entrepreneurs, creative start-ups, and many more. Natalie works with selective one to one premium clients who want to work with a real pro when it comes to their PR. From press releases and web copy to organising interviews and events, her company creates strategic plans that work with overall business objectives and take people places they never even dreamed of.
Name: Naomi White
Age: 29
Profession: Founder of Naomi White Communications
Her Story: Naomi founded Naomi White Communications in 2014, after nine years working for top London agencies across fashion, fitness and lifestyle accounts. At the age of 24, she spotted a gap in the market, when health and wellness was on the rise and the demand for a more personalised approach to PR was too. She went freelance and has now grown a successful communications agency specialising in health & wellness. Over the past 4 years she's worked with some of the biggest names on the UK's health and wellness scene, and her current roster of clients include; Boom Cycle, Fresh Fitness Food, Shaman Durek and Luke Worthington.
Name: Louise Gillespie
Age: 29
Profession: Founder and CEO of Pillar Box Public Relations
Her Story: Having worked for top public relations agencies in London, Louise founded Pillar Box Public Relations to provide communications services to lifestyle brands. Her recent clients include working with artist Hannah Shergold to promote her Mayfair exhibition, with £46,800 raised for the Born Free Foundation. Louise also launched the debut novel by Elizabeth S Moore 'The Man on The Middle Floor' which reached top rankings on the Amazon charts.
Name: Gabrielle Hadley
Age: 55
Profession: Managing Director of ExtraMile Communications Ltd
Her Story: Gabrielle founded ExtraMile with her husband in 2000. She's an inspirational leader and role model for her team, not only in her sensitive and empowering style of management, but also in the way in which she addresses challenges. She climbed Kilimanjaro and rowed as part of a team from Tower Bridge to the Eiffel Tower, all to raise money for the local children's hospice. She's built ExtraMile from a lifestyle company in two back bedrooms into a £1m turnover business, employing 21 staff and providing services and repeat business to some of the biggest companies in the world.
Name: Linn Frost
Age: 39
Profession: Partner at Truant London
Her Story: As a partner of Truant London, the Shoreditch-based advertising, media and music agency, Linn is using her extensive media industry experience to shape and grow the agency. Working alongside Truant's three founders, Linn has retained and grown Truant's clients, including the flagship Royal Caribbean account. Linn has additionally set up a successful 'Client Academy' to encourage clients to be braver in their work, and the 'Agency Academy' that creates workplace opportunities for disadvantaged young people. As a mother of 9-year-old twins, Linn is a champion of flexible working, abolishing start and finish times to get the best out of her team while supporting a better work-life balance and culture. Career highlights include winning 'Campaign of the Year' for the With Heart, With Mind army officer recruitment campaign and being recognised by the Marketing Society as one of the top women creating change and redefining the creative industry.
Name: Sarah Lloyd
Age: 41
Profession: Owner, IndigoSoulPR
Her Story: In the media and PR business for 20 years, Sarah Lloyd quit her global corporate role two years ago and set up her own consultancy. She specialises in working in 'flow' so has thrown the rule book out the window. She use her intuitive skills along with Reiki energy work to support clients and guide them to share their stories via the media. A creative alchemist, resourceful and adaptable, she has a natural ability to understand what clients need from their PR, and in turn what the press requires. Her first book, Connecting the Dots – which is a practical guide and personal stories about working with the media is out in October 2019.  She works with a mix of clients – including authors and entrepreneurs as well as small and large businesses – to build awareness of their brands and products.
Name: Rebecca Reid
Age: 28
Profession: Digital Editor at Grazia, journalist and author
Her Story: Rebecca is the digital editor of Grazia. She is a columnist for the Telegraph online and has regularly contributes to a wide variety of publications including Grazia, the Independent, Marie Claire, the Guardian, Glamour, the Daily Telegraph, the Sunday Telegraph, and the New Statesman. She appears regularly on Sky News, Good Morning Britain, Channel 5 News, BBC Radio and LBC and has previously appeared on Women's Hour and This Morning. Her first novel, Perfect Liars came out in February 2019 and her second, Truth Hurts, comes out in February 2020. She lives in Kentish Town with her husband.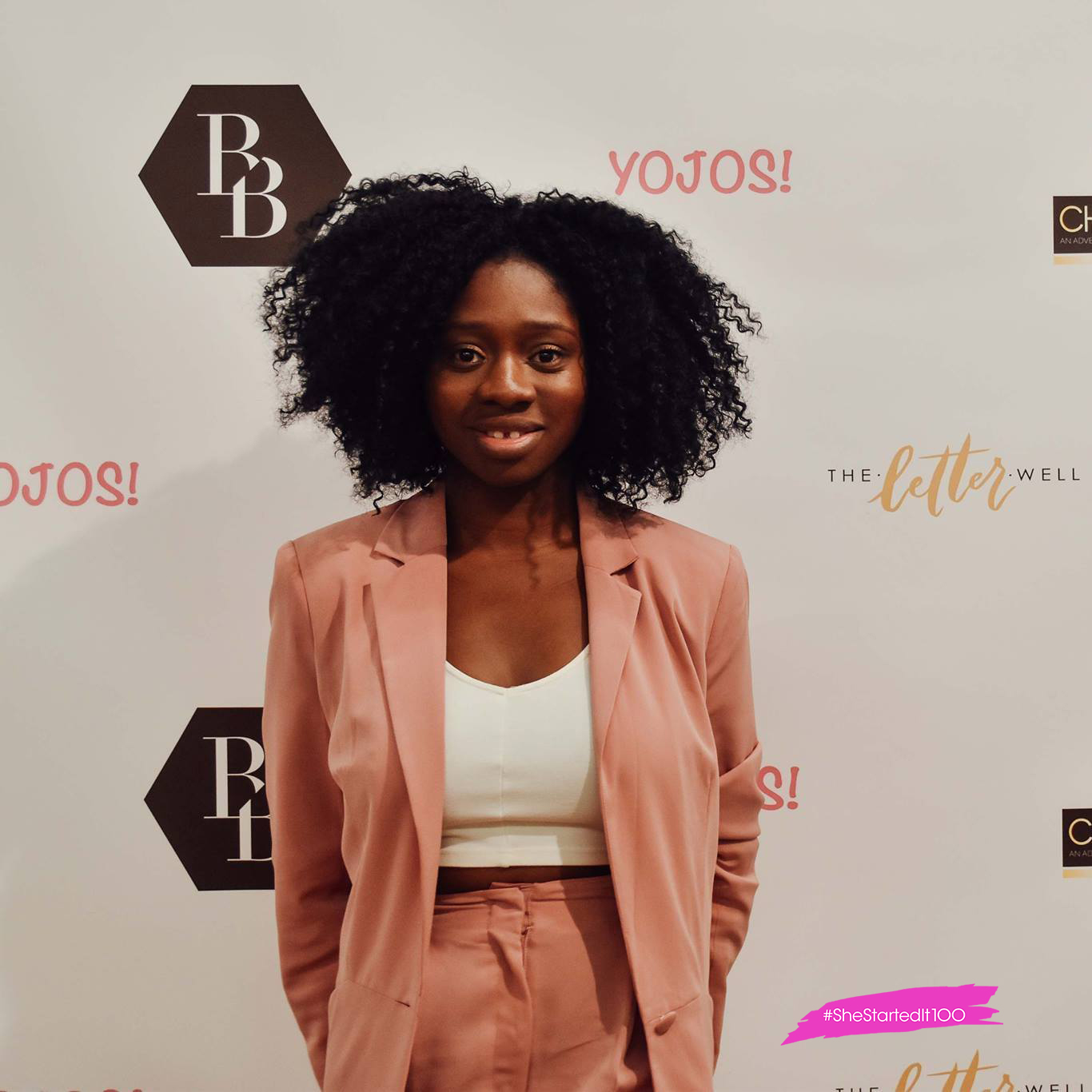 Name: Tobi Oredein
Age: 29
Profession: Founder of Black Ballad
Her Story: Tobi Oredein is an award-winning women's lifestyle journalist, media entrepreneur and international public speaker based in London, who focuses on race, feminism, beauty politics & popular culture. Tobi Oredein is also the founder of Black Ballad – a digital media & lifestyle subscription platform, launched by Tobi in 2014, with the aim to tell the human experience through the eyes of black women living in Britain. The idea for Black Ballad came to Tobi after spending several years in various mainstream journalism offices and noticing the lack of black writers and stories that discussed the issues black women were facing.