About Time You Met: Mike Gammell and Duncan Keith, Co-Founders of DaysBy Angelica Malin
Days creates its authentically 0.0% abv beers by combining locally sourced Scottish water and malt barley with a unique alcohol-free brewing process Days was set up by Mike Gammell (formerly part of the Specialities & Craft Beer leadership team at AbInBev) and Duncan Keith, who spent a decade in marketing at well-known challenger brand Propercorn, giving them a combination and wealth of experience. We chatted to Mike and Duncan about their new limited edition beer, launching their business during the pandemic, and the future of Days:
How did Days come about and your journey to launching a new business last year amidst the pandemic?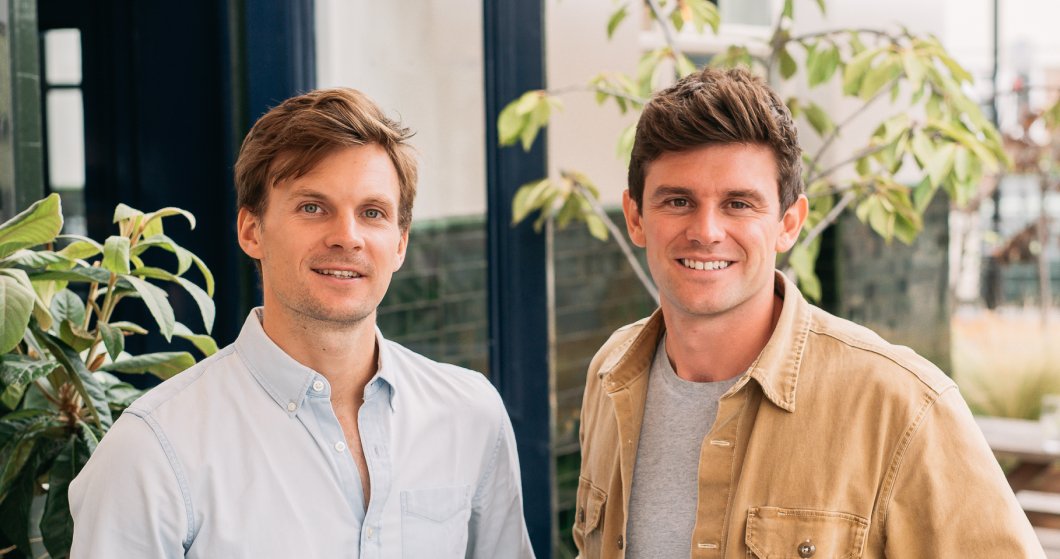 The idea for Days came from a realisation that our relationship with alcohol had totally transformed over the years but we both love beer and it's unique ability to bring people together. You cheers it, you socialise with it, it opens up conversations and starts so many great moments. But we found ourselves turning away from those beer occasions because we didn't want to put up with the adverse effects of alcohol and its impact on our body and mind.
We then started getting really excited when we questioned if beer necessarily needed to equal alcohol? Could we take all the great things about beer- refreshment, flavour and sociability and remove the side effects that aren't always welcome?  We shared the idea with friends and realised the potential for a refreshing beer that works with you, not against you, is enormous. And that is what Days is all about. For those who love great beer and all it brings, but are tired of side effects from holding them back. We like to think of it as the natural evolution of beer. Brewed for modern consumers and mindsets.
So we both left our jobs at the start of 2020 with classic founder enthusiasm. Naturally, launching a business during a pandemic was challenging but in many ways, we were fortunate as it gave us the time and focus to concentrate on the fundamentals of the business, like making great beer in a sustainable way. It was really important to Duncs and I that we use locally sourced ingredients to brew 0.0% abv beers here in the UK which was incredibly hard to achieve, but we're delighted with the reviews we have received so far. The nature of the world also meant that we launched entirely online in September 2020, given the closure of bars and restaurants. Again that focus has been something of a blessing as it has meant we've been able to build an amazingly strong and engaged community who we have learnt so much from. It means that we have built a really strong connection with our customers and most importantly the positive role that Days is having on their lives.
You recently launched a limited edition bottle in support of Run for Heroes 5k May, tell us more about that?

Run for Heroes is an amazing organisation that was founded in Edinburgh during the first lockdown. What started as a small idea from Olivia Strong in May 2020 to get her pals to run together and donate £5 to charity went viral and within a month they'd raised £5m for the NHS. We interviewed Olivia on our podcast – The Doing Effect – and her enthusiasm is infectious. We started chatting about their plans for the Run For Heroes organisation and when they mentioned they were doing an initiative in May we immediately wanted to get involved and support the brilliant charities involved.
We co-created a limited-edition lager which launched in May with all proceeds being donated to Run For Heroes' mental health charity partners. We will also be supporting them through "Days Duty" our internal commitment to give 2% of all sales to initiatives that support mental fitness.
Any advice on setting up a new business for other entrepreneurs?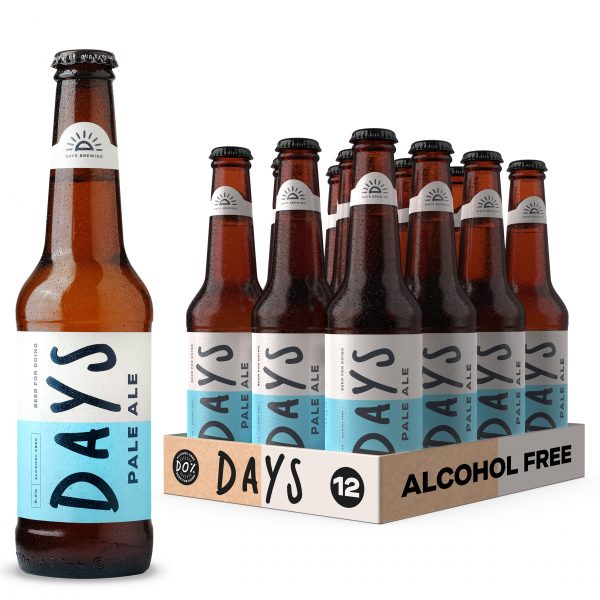 We're still so early into the journey but with so many ups and downs, it's incredibly important to passionately believe in the opportunity and have a clear purpose. Do what you can to test and sense check your assumptions about your product/ offering/ service as much as possible before you jump in because once you do you can't look back. Through our Days Duty initiative and involvement with the BCorp community, we come across so many amazing businesses making a positive impact and that's something that also gives us a lot of energy.
We'd also advise people to look for a Co-Founder, starting a business can be lonely and having someone else who you trust and is committed to the adventure makes things a lot more enjoyable.
What does the future hold for Days?

One of the tricky things about being a Co-Founder is the juggling of "Where is this business in 5 years?" and "what do we need to get done today". We have enormous ambitions for Days and we've no qualms about stating our goal is to create the world's next great beer business. The priority is building a great team with an awesome culture and, of course, getting our beer into the hands of more and more people!
How do you keep a healthy work/life balance?

Hard one and in truth, it's something we could probably be better at. On one hand a lot of what we do doesn't feel like "work" because we genuinely love speaking to customers, working on the brand and learning so much about running a business. But at the same time, we acknowledge that we've got to look after ourselves and make sure we have the energy needed to continue to drive things forward. We both use exercise as a release and try to make sure we don't talk about work too much outside of the office (we've been pals for 20+ years), our friends definitely keep us in check on that one! I think sometimes it comes down though to reminding ourselves that we run a beer company – and fundamentally that's a lot of fun.
For more information on Days Brewing, see here.