Scene stealer Massimo Agostinelli creates art that's at the forefront of contemporary cool. Clean lines, iconic imagery, and bold statements – is this Ed Ruscha for the millennial generation? We caught up for a chat with the London based New Yorker.
Massimo Agostinelli is an 'up-and-coming' artist whose work manages, in an oversaturated arena, to capture a genuine smack of nowness. He's a 21st century dream: a successful, multicultural creative with a beautiful young family and a gaggle of influential fans and patrons. Originally from New York, Agostinelli has recently made the more permanent move to the UK, spending the majority of his time between London and Zurich.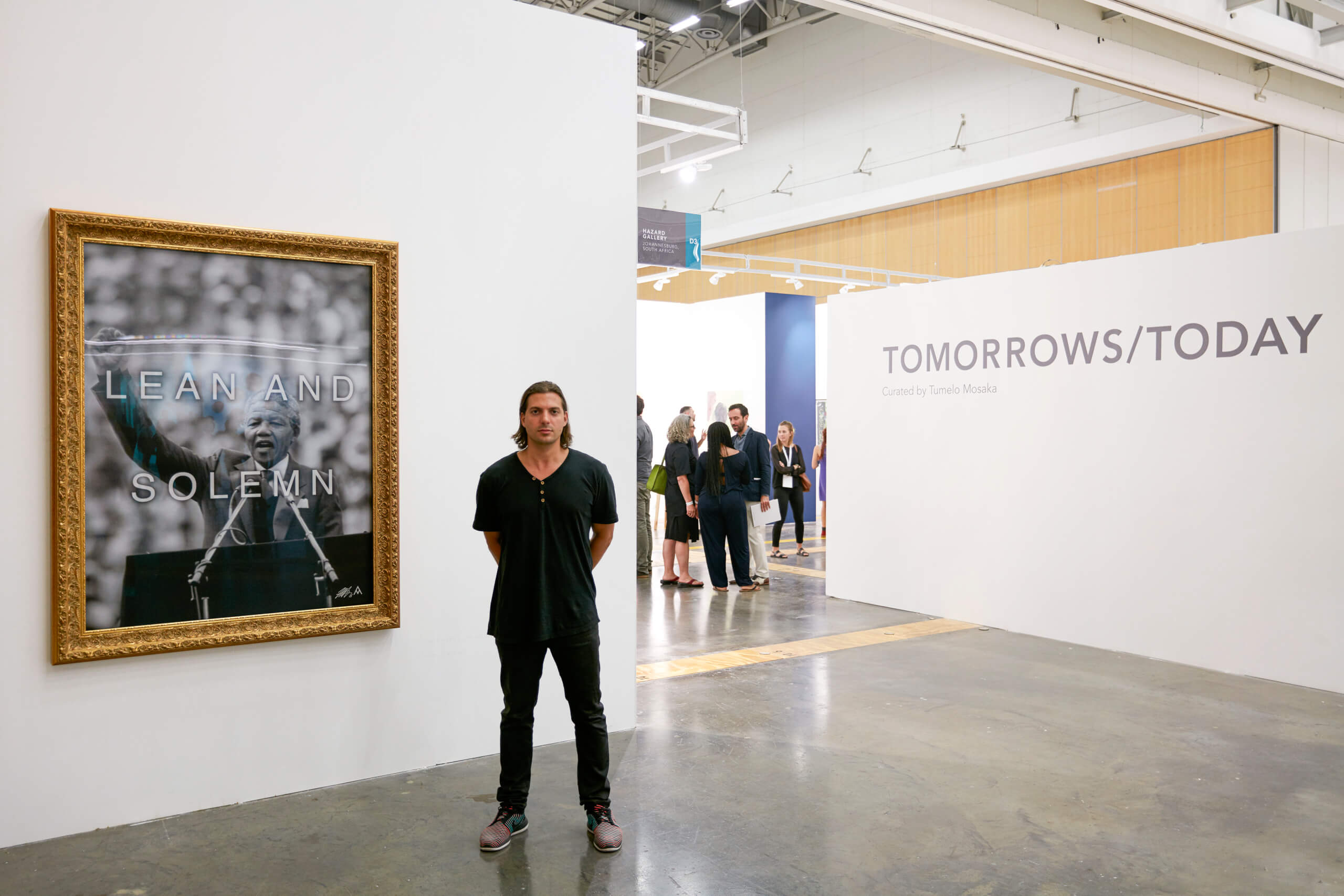 Although basecamp was always in the states, Agostinelli's childhood was a roaming one. Born in London and later educated in Switzerland and Missouri, the artist's earlier years were spent travelling between Europe and New York. Agostinelli rejoices in his multiculturalism: his lineage includes traces of North Africa, Western Asia, and Europe. This background combined with his constant travels bestowed a sense of the vast scope of our world. The artist – like many millennials – is keenly aware of the inner need to do something that matters, something he can be proud of, before his blip in the sands of time passes.
Many of us are proud of the bonds of family. Agostinelli, like all new parents, is smitten with the latest addition to his brood: a son with his wife Luciana. In fact, he was keen to discuss with us how fatherhood will affect his work and life. As his family grows, so too do his roots across the world. Luciana is of Swiss, African, and South American descent, both expanding Agostinelli's identity and diluting it. He's acutely aware of how important and irrelevant nationality is.
Agostinelli is probably best known for his palindrome series of works. They consist of a sequence of coloured mirrored sheets imprinted with iconic imagery from history, popular culture, and art, onto which palindromes – short sentences or phrases that read the same back to front – are printed in capital letters. Following in the footsteps of figures such as Ed Ruscha and Richard Prince, he plays extensively with appropriation borrowing from the Renaissance and Greek Mythology, through to 20th century politics and modern day celebrity.
His work has won him a legion of fans, and is now kept in public and private collections across the world including those of Leonardo Di Caprio and the Niarchos family. Agostinelli regularly exhibits in London, most notably with Maddox Gallery and Unit. We sat down with the artist to talk roots, art, family, and the future:
What started your path into the art world, and when did you realise you wanted to be an artist?
I've really always been an artist – as soon as I had hand/eye co-ordination I was able to hold a pencil. I was always drawing. My mother's an artist, she's a sculptor based in New York, and I used to spend a lot of time with her in her studio in Brooklyn. On weekends I used to observe her and sit with my sketchpad and I would spend hours on end drawing. I took art in school – I was a little bit of a disruptive child – and one of the only things that could make me sit still and not really get distracted was to draw.
The legendary interior designer Jacques Grange is a close family friend and he sat down with me one day in Paris when I was very young and looked at my drawings and said, 'you know, you have an ability, you have an eye, you have a gift that can't be taught, it would be a sin not to use it.' Subsequently one of my drawings was included in a photo-shoot from one of the homes he decorated and when it was featured in one of the catalogues, I was so proud to see my piece hanging there on the wall. It was a small drawing but it gave me a sense of fulfilment to see that I could do something that was actually worthy enough of being photographed in magazines, and people respected it for what it was and I didn't have to explain myself.
Tell us more about your work – what have you been exploring with the Palindrome series?
My first solo show was The Palindromes Series (2014) – these are sentences that can be read in reverse the same way as forward. With the 'Palindrome Series' I wanted to take some of the most famous and iconic Palindromes known in the English language and pair them with imagery that is equally iconic which relates directly to the Palindrome itself.
Growing up I was very inspired by Edward Ruscha. I greatly admire him and his work; I'm actually going to L.A later this year to meet with him in his studio. The next body of work 'Anagrams Series' (2015) launched in New York at the Hoerle-Guggenheim Gallery, which was hosted by my dear friend and hugely talented artist, Maxwell.
What are you working on at the moment?
I'm now busy with a new body of work called the 'Signs Series' which will be launched soon, and then soon after that something else that has been in the making for many years. I haven't released this body of work yet so it's not public. It's concerned with the way humans guide themselves based on information and data, and how we follow information based on what the norm is within our society.
You've become quite well known for your glamorous patrons. Celebrities, dynasties, powerful collectors such as Leonardo Di Caprio, are there any others you can tell us about?
I've been very lucky that people from all walks of life admire my work enough to enjoy it in their own home and for me that's the ultimate. Just knowing my work hangs proudly in someone's collection brings me great satisfaction and happiness.
You're an Italian, from New York, in London. Tell us about how all the different cultures you've encountered have affected you?
I've been fortunate enough to have been exposed to a wide variety of nationalities from a very young age – my grandmother is Egyptian/Syrian/Greek, my mother is French, my father is Italian/American and I was born in London and grew up in New York and Switzerland. Now, to make matters even more multifaceted my wife is Swiss, South African, and Argentinean! So I try to keep my nationality and my identity as generic as possible because it's not all that important. We're from 'Planet Earth'.
We hear that you and your wife have recently had a little boy. Congratulations. How do you think this will change your lifestyle and work as an artist?
Thank you. My son, he's reinvigorated my vision of things in a way I can't quite describe – it's just remarkable. I think it's the greatest gift on earth to be able to have a child, it's such a privilege but also a colossal responsibility which is rather humbling.
In terms of changing my lifestyle/work, as a father you become a teacher – although you also take a step back and you're secondary and he's the primary, you have to take him through life and motivate him, and try and teach him things. Although I found that he has helped me see things in a simplified way and drives my mind to focus on what's important which is reflected in my work. My son is my reason for everything because it's all about the future.
Why the move to London, what is it about this city? And what will you miss about New York?
I'm currently living between London and Switzerland but my hometown is and always will be Manhattan, New York. I've been living between all three cities my whole life, but I felt compelled to spend more time in London because of the city's energy and history.
Do you have any shows coming up? Where can we catch your work in the flesh?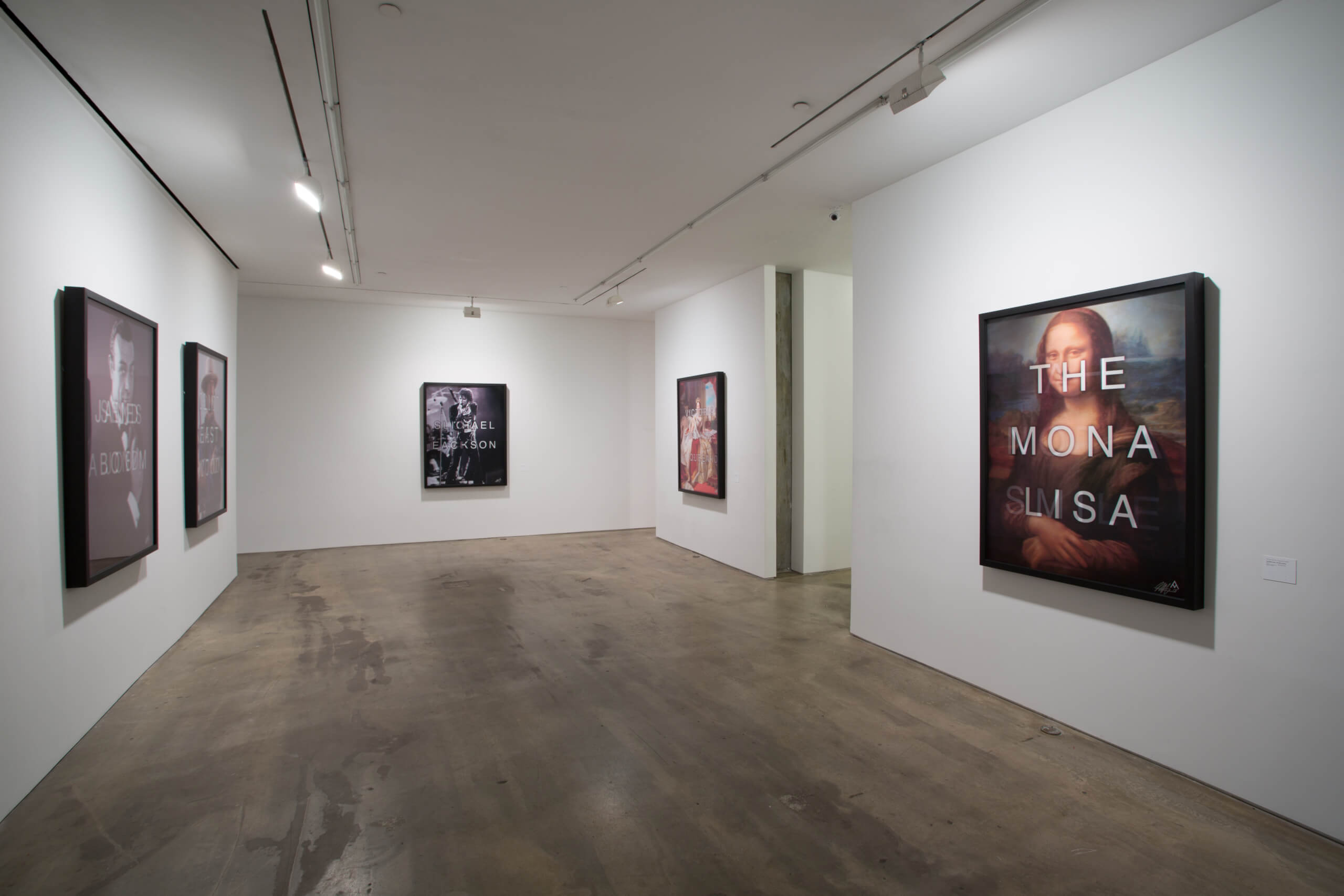 I have two shows coming up, I have one at Vertes Gallery, who I've just signed with and another show with Maddox Gallery in Mayfair later this year. I like to think that the Internet is a helpful place to see and appreciate art, but ultimately the works should be seen in person.
Massimo Agostinelli will be showing later this year with Maddox Gallery. Keep informed of upcoming exhibitions by following our Ultimate Art Lovers Guide, and visiting the Massimo's site here.