About Time You Met: Belmaya Nepali, FilmmakerBy Alex Moore
Born in a hill village near Pokhara, Nepal to a Dalit ('untouchable' caste) family, Belmaya had very little formal education. One day at school as a child, after cutting grass for the cows and collecting heavy loads of firewood, her teacher dismissed her as having cow dung for a brain. Dispirited and intimidated, Belmaya dropped out of school. With no education, she felt destined for a life of poverty.
Orphaned at the age of nine, she moved to a home in Pokhara where, at 14, she was introduced to photography. She loved the camera, and the chance to present her vision to the world. She participated in exhibitions at the British Council in Nepal and the Royal College of Art in London, and her work was included in a book, My World, My View.
But then the home locked her camera away. At 19, she married and had a baby daughter. In 2014, aged 21 and struggling against domestic abuse, she embarked on a documentary filmmaking training. The impact has been transformational. Her graduation film, Educate Our Daughters, is about the importance of education for girls, and has just won the Short Film Competition at the UK Asian Film Festival.
Trailer for Educate Our Daughters from Sue Carpenter on Vimeo.
Tell us about your youth, growing up, and the difficulties you faced?
I am the youngest of six children; I have four older brothers and one sister. My parents died when I was eight years old, within six months of each other. We were very poor. We often went hungry. Sometimes my sister and I had to climb up a neighbour's tree and steal plums. We had a cow and I always had to cut grass for it. It was difficult for me to do domestic chores as well as schoolwork. One day when I went to school, my teacher told me, your brain is filled with cow dung. I was hurt so I stopped going to school. Because I was not able to study, everyone mistreated me. Being a girl and being low-caste, everybody discriminates against you.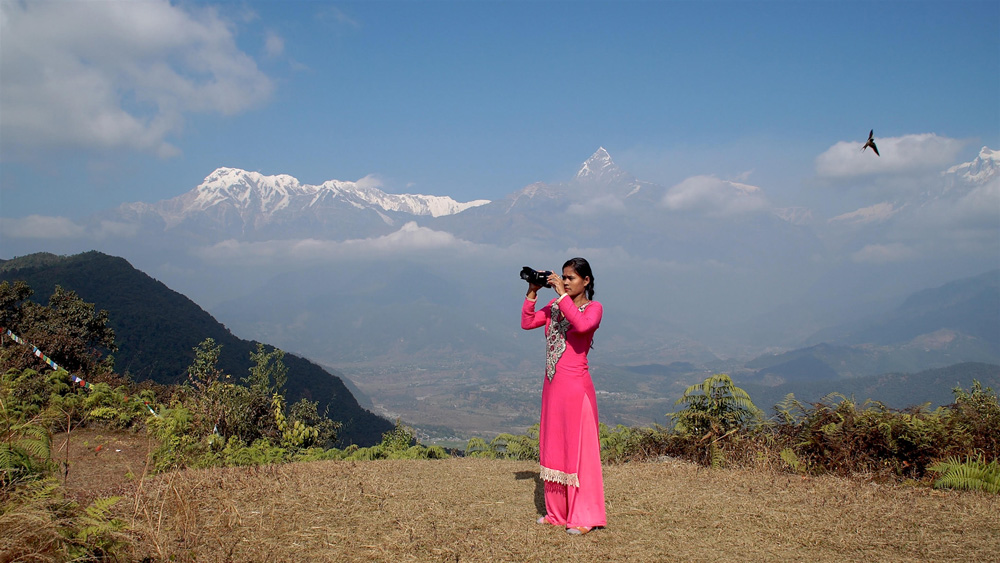 What would you be doing if you hadn't got into filmmaking?
If I hadn't learnt filmmaking I wanted to have a farm in the village growing vegetables. But I live in Pokhara because there is more chance to work. Filmmaking work is still very hard to get. I think I have a talent inside, but as a woman I am surrounded by a society that tries to stop me expressing myself. When I'm not making films I do unskilled jobs like working as a maid, washing clothes, working in a restaurant as a waitress, or washing dishes.
How did you get into filmmaking?
I got the opportunity to learn with a Nepali filmmaker who was teaching documentary filmmaking to village women like me, who have little education. Sue Carpenter [a British documentary filmmaker, writer and photographer] was also a mentor to me, and through her I got a commission to make a film for Thomson Reuters Foundation about boat-women in Pokhara, who face struggles rowing tourists on the lake, which is usually a man's job.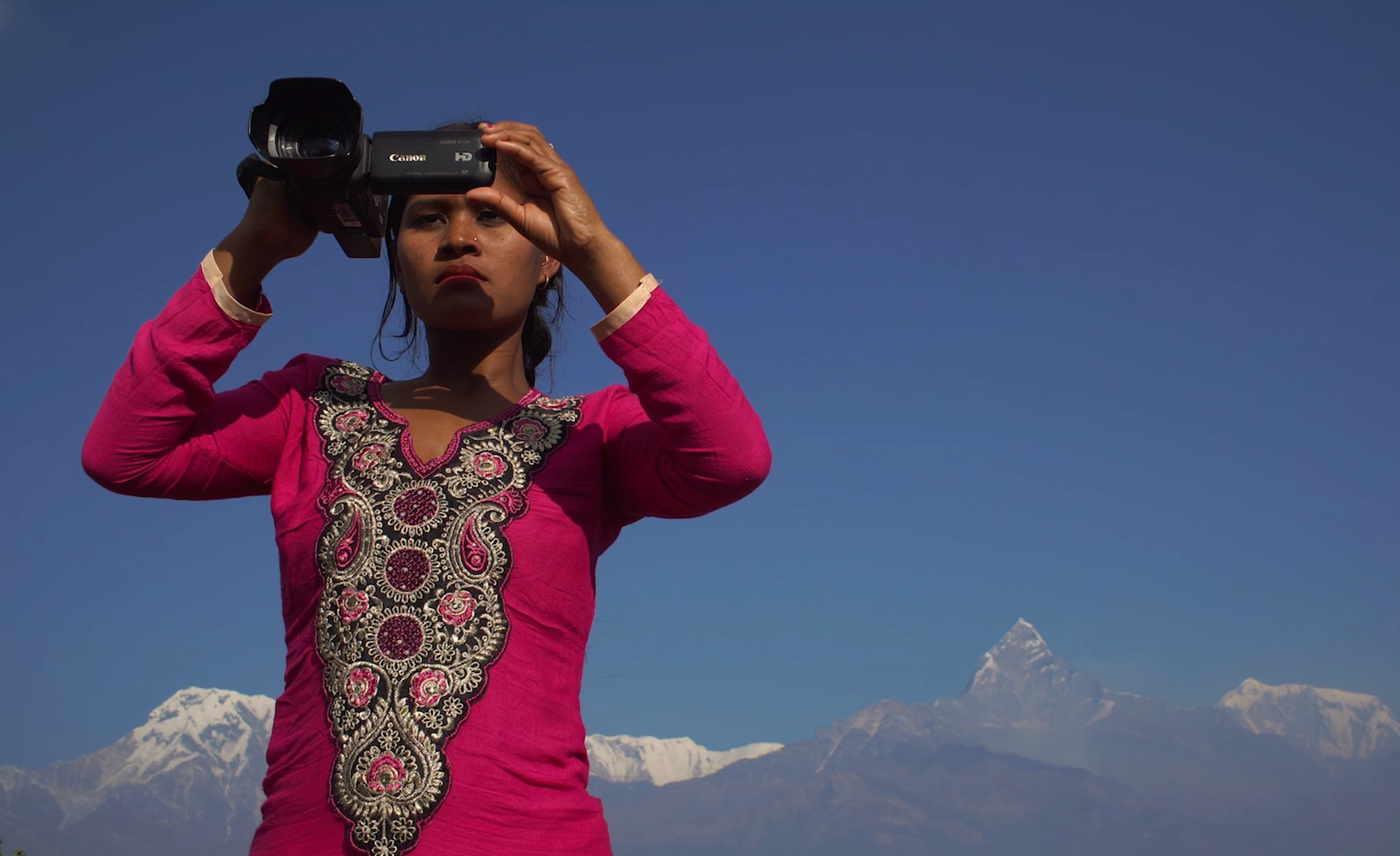 Was Educate Our Daughters your first film?
Yes, that was my first film – I made it as my student graduation film. My second was Rowing Against the Flow about the boat-women in Pokhara.
Where did the idea come from to make Educate Our Daughters?
I had very little education myself, only studying to Grade 3, and it has really held me back. I haven't been able to get a good job because I don't read and write well and I don't have academic skills. Often boys are sent to school but girls have to stay home and do domestic chores. So I feel it is really important for girls to get an education, and I really want this for my daughter so that she won't struggle like I have.
How has filmmaking changed your life?
First of all my thinking has changed. After making a film I found out how to engage with society more, how to talk with different types of people. It expanded my mind. Now I am stronger and I have more courage. My life has changed. After my film came out, I have met lots of people and gone to film festivals in Kathmandu and now in the UK – things I would never have seen or done before.
What would you like your films to achieve?
Even though I'm not a well educated person, I have a chance to show communities I can do it, so I can inspire other women like me. When my movie showed in my village, some women were crying afterwards – they couldn't believe that me, an uneducated girl, could do this. It made them think about their lives and their daughters' lives. Afterwards, they thought they should educate their daughters. I want my films to make people from every country understand how our lives are in Nepal, and maybe change their views.
What does it mean to you to have won a UK film festival award?
It's my first time out of Nepal. To come all the way to the UK and win this award is an incredibly happy moment. I never thought I had a hope of winning. The other films were very technical and bigger productions. Mine was very simple, natural, but people told me they liked it because it is honest. It touched their hearts.
What will you do next?
I want to make a film about domestic violence against women, and husbands beating wives. I married young, at 19, and I also have experienced this. I don't want other women to suffer this like I did. Also when I think of my daughter, I want her life to be happy, to get married later to a good kind husband, or not marry!
What would you like your daughter to do?
My daughter says she wants to be a policewoman! I don't know why. I don't want her to be, because it's not safe doing night duty. I'd like her to work as a bank official, 10-5, a steady job, one day off a week. Or a filmmaker if she works in a production company – but being an independent filmmaker is hard, with no regular work or pay. But maybe her aim is different – I can't push her.
Read more 'About Time You Met' interviews here. Find out more about Belmaya here.