Winner Wednesdays: 10 Foodie Products You Need to Buy This WeekBy Angelica Malin
Shopping basket looking a bit sad? We're here to help with some amazing food products. We've rounded up 10 foodie products you need to buy this week. Get slinging them into your trolley, pronto:
1. For a Limited Edition Flavour: LINDT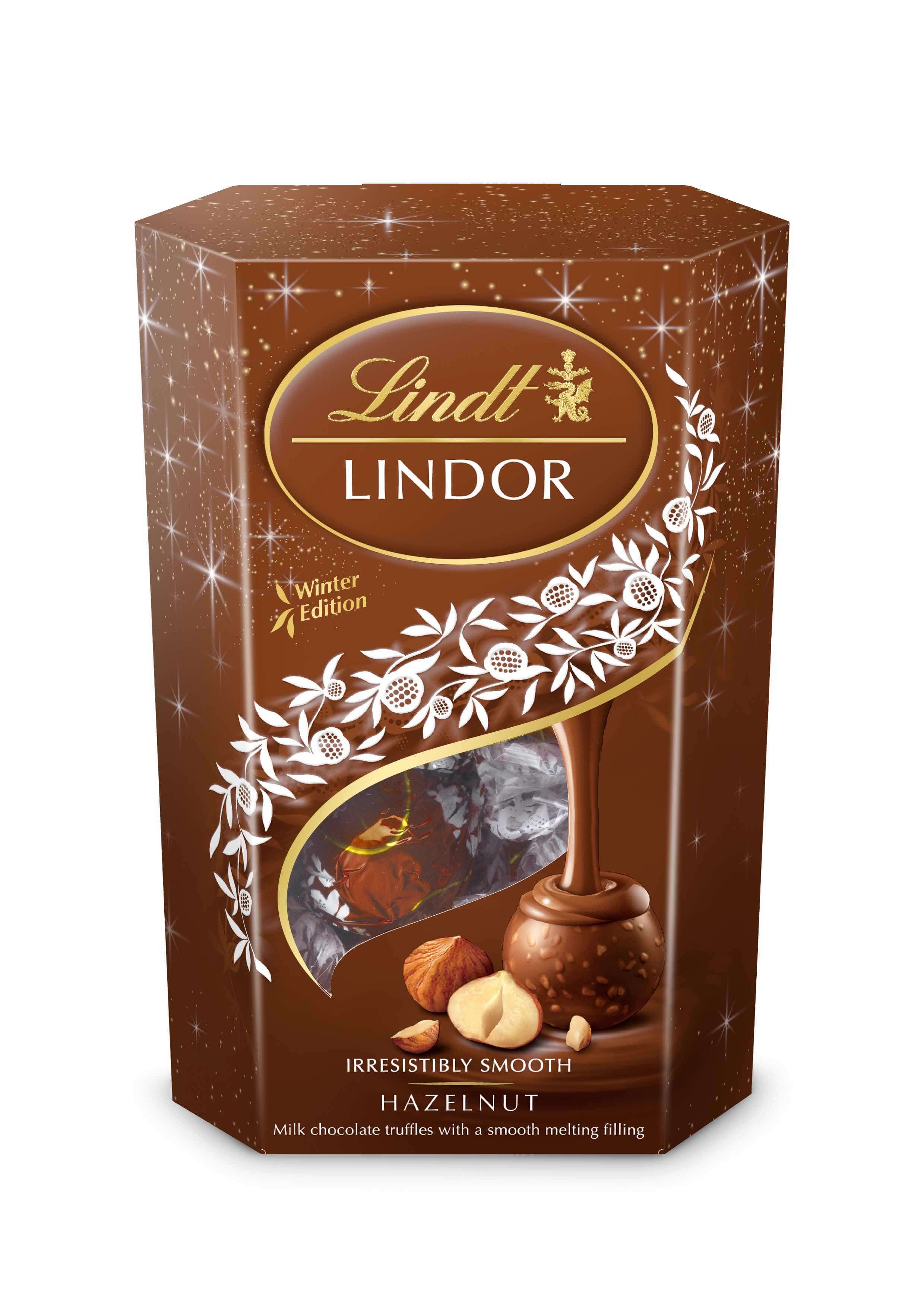 What: Since 1845 Lindt and Sprüngli have produced the finest chocolate that delivers a fantastic chocolate experience; through products that combine more than 165 years of craftsmanship and expertise with the highest quality ingredients. And especially for the colder months, LINDOR's signature truffle returns in a limited edition Hazelnut flavour.
The Lowdown: Crafted with passion by the Lindt Master Chocolatier, the new 200g LINDOR Hazelnut Winter Edition Box contains irresistible, foil-wrapped Hazelnut truffles guaranteed to delight the taste buds of chocolate and nut lovers alike. There's also a variety of flavours in the range including classic milk, zesty orange, silky white and rich 60% dark.
Stockists: Asda, Sainsbury's, Morrisons and Tesco
2. For a Brew With a Difference: Yorkshire Tea 
What: Yorkshire Tea is produced by Taylors of Harrogate, a Yorkshire-based family business, devoted to the craft of outstanding tea and coffee since 1886. We swear by this tea in the AT office. Although their Yorkshire Gold is unbeatable, the tea makers have concocted a trio of speciality brews, each with its own flavour twist, but with a proper brew at its heart.
The Lowdown: The Breakfast Brew has been carefully crafted for happy mornings, it's the rich, strong, satisfying taste of Yorkshire Tea with an extra powerful punch of Assam for a mighty burst of morning-conquering flavour. The Breaktime Brew is a cuppa for a brighter afternoon, it's the vibrant, satisfying taste of Yorkshire Tea lifted with the flavour of orange and lemon, providing a light and sunny slice of citrusy refreshment that's lovely with a spot of milk. Lastly, the Bedtime Brew has been crafted for cosy evenings, it's the warming taste of Yorkshire Tea gently decaffeinated and blended with lemon balm and nutmeg for a hot drink that's seriously snuggly, and extra malty with plenty of milk.
Stockists: Morrisons and Waitrose
3. For a New Flavour: Ben & Jerry's x HOPE Not Hate 
What: Ben & Jerry's have been making great ice cream since the company was founded by school friends Ben Cohen and Jerry Greenfield, back in 1978. Their aim is (and always has been!) to make the "best possible ice cream, in the nicest possible way". The company has a history of championing fairness and equality, raising awareness around issues they're passionate about; the environment, what's in the food you eat, where it is sourced from, and challenging situations where people are treated unequally.
The Lowdown: Ben & Jerry's is on more than an ice cream mission with its latest flavour, One Sweet World. The mixture is packed with Fairtrade coffee, caramel ice cream, marshmallows and salted caramel swirls, all lovingly churned together with chocolate ampersands – to reflect Ben & Jerry's belief that, just like ice cream, communities come in all flavours and together can make up 'One Sweet World'.  The awareness-raising pint is the latest instalment to Ben & Jerry's One Sweet World campaign, launched in partnership with civil-rights charity HOPE not hate, to bring people together and celebrate our communities at a time of increasing division. Read how you can get involved here. 
Stockists: Asda and Tesco
4. For a Healthy Beverage: Virtue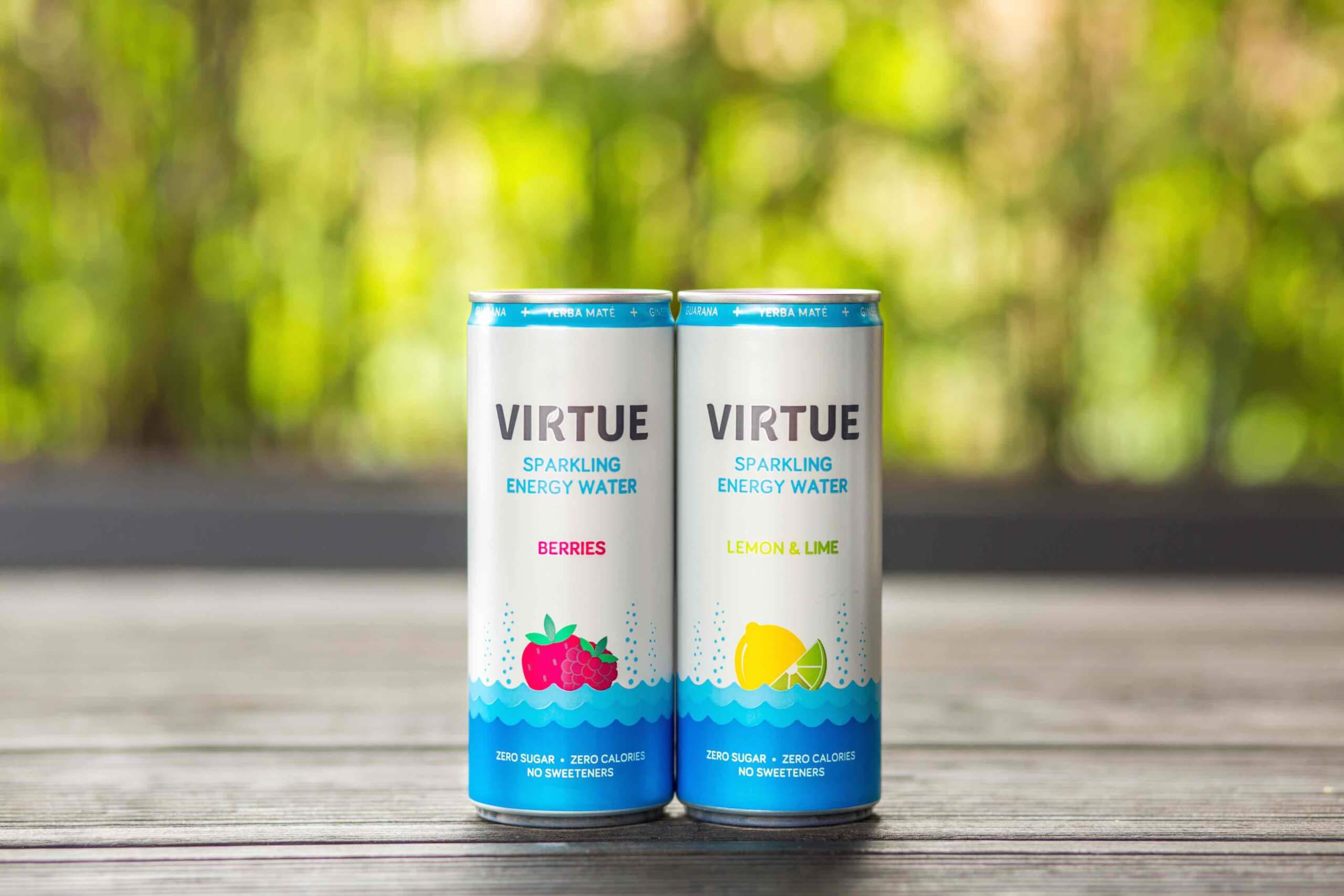 What: Virtue is pioneering a new range of positive energy drinks with their natural energy waters. Containing zero sugar and no sweeteners, and with as much caffeine as a cup of coffee (80mg). These energy drinks are the first of their kind in the UK – a natural pick me up to hydrate and refresh.
The Lowdown: Each can contains the same amount of natural caffeine as a cup of coffee, however this energy comes from positive, natural sources including yerba mate (the South American tea and natural antioxidant powerhouse) guarana and green coffee beans. An added health lift comes from Ginseng and added B-vitamins. The drinks are made in the UK with sparkling water, natural fruit flavours and no artificial ingredients. They are available in 250ml cans in two light and refreshing, unsweetened flavours: Lemon and Lime and Berries.
Stockists: Ocado, Amazon, Planet Organic and As Nature Intended
5. For Savoury Popcorn: Joe & Steph's 
What: Since 2010, Joe & Seph's has been renowned for making award-winning popcorn in over 40 flavours. Designed for taste adventurers and food lovers, each of its eclectic flavours are created by a chef, made solely from natural ingredients. Only extra-large corn pieces are used, meaning no pesky kernels are left at the bottom of the bag.
The Lowdown: Whether you're a sweet or savoury lover, a traditionalist or someone who likes their taste buds to be challenged, there is something for everyone, with a real focus on innovation. From Gin & Tonic to Toffee Apple and Cinnamon, there is a variety to suit every palate. The latest popcorn flavour is Thai Sweet Chilli, a mix of oriental spices with a sweet chilli kick. And if that doesn't float your boat, the roasted pecan and maple syrup certainly will.
Stockists: Waitrose, Ocado, Selfridges, Harrods, Whole Foods and Harvey Nichols
6. For A Year-Round Drink: Pinkster Gin 
What: Launched in 2013, Pinkster is the brainchild of chartered accountant Stephen Marsh. The base spirit for the gin is created by one of the world's oldest gin distilleries, G&J, to Pinkster's original recipe with five botanicals. The spirit is then hand steeped in fresh raspberries, grown locally to the company's Cambridge HQ, and two other botanicals.
The Lowdown: Distilled in small batches, Pinkster gets its distinctive colour and delicate flavour from the fresh British raspberries used to infuse every bottle. The result is a dry gin with a hint of fruit and an exceptionally smooth finish; a combination that makes a refreshingly different summer/autumn/winter gin and tonic.
Stockists: Oddbins, Ocado and online 
7. For Free-From Delights: Gosh! 
What: Gosh! is a new range of nutritious meals that heralds a new era in everyday free-from eating. Gosh! meals are convenient, simple and easy to prepare, and made from ingredients that are bursting with natural flavour. Gosh! is a range that can be trusted and is free-from the 14 most common allergens; cereals containing gluten, egg, milk, soya, nuts, peanuts, celery, mustard, sesame seeds, lupin, sulphur dioxide, crustaceans, fish and molluscs.
The Lowdown: The new beetroot, kale and quinoa burgers with a hint of mint, are the newest products to join the Gosh! family.With nothing added, and nothing taken away, these burgers make the perfect mid-week meal. Sling them in the oven, cook for 15 minutes and stick them on a plate with a good portion of salad. Oh yes.
 Stockists: Tesco and Morrisons
8. For a New Online Marketplace: Yumbles 
What: Yumbles is an all-natural marketplace for healthy food from around the UK. They go around the country looking for small-batch makers with produce you won't find in your nearby store. Expect to find vegan nut butter, gluten-free snacks, spices, oils and other tasty goods. 

The Lowdown: Yumbles sell some incredible products, and if you need help deciding what to buy, let us help you out. That Hungry Chef has taken the traditional potted meat and pate and brought it into the 21st century. Their range includes: Afghan Potted Beef, Goan Pulled Pork and Bengali Chicken Tikka pate. Using just prime British meat and Indian spices, these dairy, egg, gluten-free potted meats are perfect for snacking on with some crusty bread and salad.
Stockists: Online 
What: Seth Goldman co-founded Honest out of his home in 1998 with Barry Nalebuff of the Yale School of Management. Today, Honest is the top selling organic bottled tea in the U.S. and is carried in more than 100,000 outlets. Since they've cracked America, the team have brought their organic bottled herbal tea brand to British shores.
The Lowdown: Honest is aimed at those who seek organic refreshment during their busy on-the-go lifestyle. The three variants that have just launched are: Lemon Flavoured Herbal Tea with Honey, Orange and Mango Flavoured Herbal Tea, and Pomegranate and Blueberry Flavoured Herbal Tea. Each flavour contains brewed organic herbal tea (hibiscus, lemon balm and lemon myrtle), organic fruit juice concentrates and each bottle is sweetened with organic cane sugar. Honest is made in the UK, and is certified organic by the Soil Association.
Stockists: Co-op
10. For a New Type of Water: true nopal 
What: true nopal cactus not only survives in the desert it grows, it thrives, and even produces a fruit called the prickly pear. From it, comes the true nopal cactus water. With a refreshing fruity taste, true nopal cactus water is 100% natural with no added sugar or preservatives – not bad for something that grows in the dessert!
The Lowdown: true nopal believes in providing products that are both good and good for you by helping support your active, healthy lifestyle, and the chaps are also passionate about doing things that are good for the environment too. true nopal cactus water contains no fat, sodium, or gluten and is suitable for vegans.
Stockists: Waitrose, Boots, Ocado and As Nature Intended