Winner Wednesdays: 10 Foodie Products You Need to Buy This WeekBy Angelica Malin
Looking to spruce up your shopping basket? Here's some innovative, tasty products we've loving at About Time HQ this week:
1. For a Water Alternative: Simplee Aloe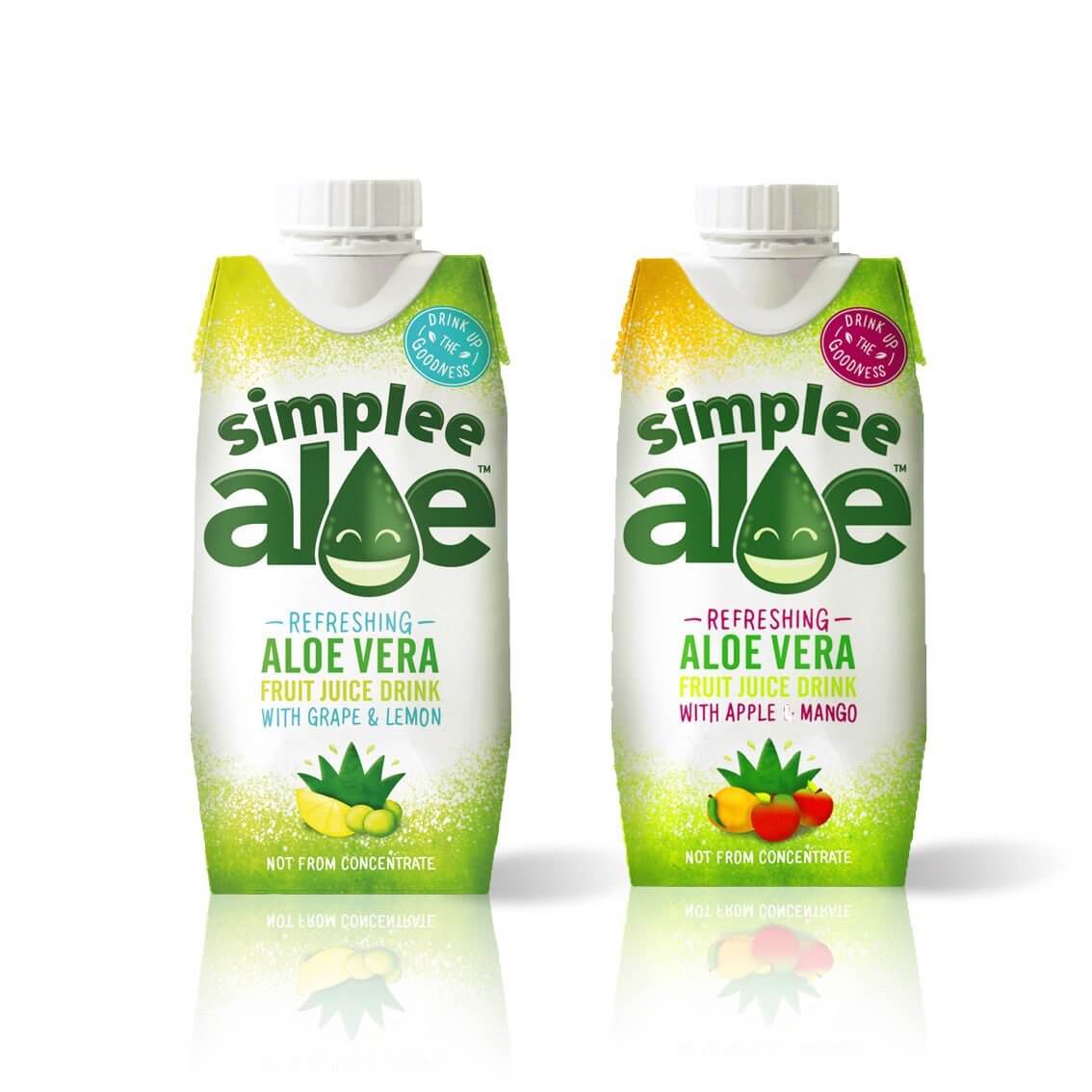 What: Simplee Aloe is a range of  all-natural aloe vera 'superjuice' drinks that deliver the health, beauty and nutritional benefits of the wonder Aloe plant. Its juices are never from concentrate and every carton contains at least 35% aloe vera, produced from the inner gel of the plant and not the whole leaf. It contains no preservatives, added sugar and only uses naturally occurring ingredients.
The Lowdown: Every drop is rich in essential vitamins A, B1, B2, B6, B12, C and E as well as calcium magnesium, zinc and potassium, which can support digestion, a healthy immune system and help keep skin looking its best. The pure goodness of aloe vera is captured in every carton and blended with tasty juices for a mouth-watering drink. Simplee Aloe is available in two varieties: Grape & Lemon and Apple & Mango both with an added dash of Vitamin C.
Stockists: Waitrose stores, Ocado, Sainsbury's, Asda and Whole Foods Market
2. For a Fruity Snack: Nature's Finest
What: For many of us, getting fruit into our  daily diets can often be tricky. Nature's Finest has come to the rescue with a delicious range of new juicy fruit pots, easily stored in the cupboard, but taste even better straight from the fridge and are ideal for after lunch or on-the-go.
The Lowdown: Nature's Finest new range features: juicy pineapple in coconut water, and juicy mango in coconut water. Passionate about using only the best fruit possible, Nature's Finest picks and packs fruit at the peak of its ripeness. With the peaches, mandarins and pineapple and tropical fruit salad all available in handy 220g, they are perfectly popped into lunch boxes or handbags as a handy snack or lunchtime treat and even come with a handy spoon.
Stockists: Waitrose
3. For an Alcoholic Tipple: Newton Court's Gasping Goose Cider 
What: For Newton Court, Gasping Goose cider means cider that's pressed at their farm by a master cider maker named Paul (and a few of his local friends). It means making cider out of proper apples. It means a cidery surrounded by orchards, not industrial equipment. It means people covered in mud and apple peels, not people in suits.
The Lowdown: Gasping Goose is the result of 14 years of Paul's experience growing, pressing and blending the best cider apples in the country. The entire process from picking, fermenting and bottling takes place on the farm, and it is now certified organic by the nice people at the Soil Association, and was just awarded runner up in the alcoholic drinks category at the BOOM awards.
Stockists: Available online and at various London pubs and restaurants
What: The first to introduce Birch Water to the UK last year, Sibberi has now launched two exciting new lines: Maple Water, and Bamboo Water. All three waters are just as hydrating as coconut water, with up to four times less sugar.
The Lowdown: Launched last month, Siberia was the first to introduce the world to Bamboo Water. Bamboo Water can't be tapped like maple and birch as botanically bamboo is closer to grass than it is to trees. Instead, to collect the water Sibberi presses it out of the bamboo. Bamboo is the highest natural source of silica and the best-kept secret for healthy skin, hair and nails.
Stockists: Waitrose, Ocado, Whole Foods Market, Selfridges and Boots
5. For Gluten-Free Breakfast Bites: Nairn's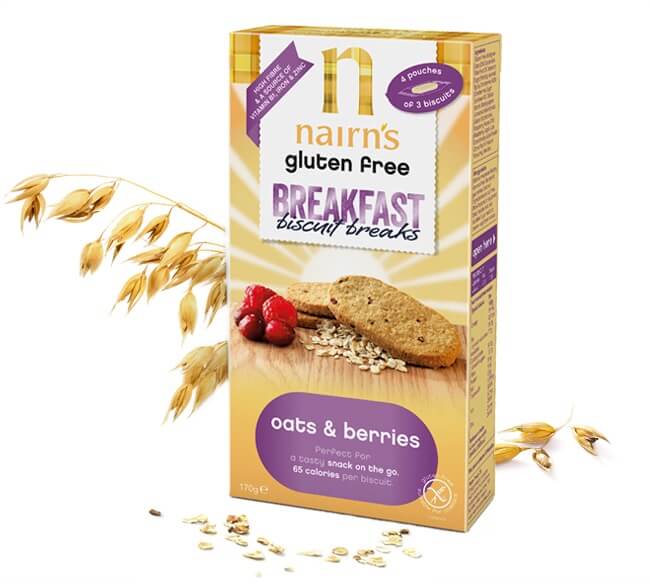 What: Nairn's have just launched their new range of Gluten Free Breakfast Biscuits. Perfect for popping in your bag, car or desk drawer for a breakfast on the move. The new biscuits are high in fibre; filled with sustainable, slow-release energy, helping to power you through your day while leaving you to feel fuller for longer.
The Lowdown: The new Gluten-Free Breakfast Biscuit Breaks come in two varieties; oats and berries, and oats and apricot. Bursting with fruity flavour and that classic oat crunch, the biscuits are made with simple, natural ingredients and pure gluten free oats, making them ideal for those who follow a gluten-free lifestyle.
Stockists: Sainsbury's and Waitrose
6. For Vegan Chocolate: Ombar Buttons 
What: Ombar's Coco 'Mylk' Buttons are a creamy, dairy-free 'mylk' chocolate treat, perfect as a healthy snack for anyone with a sweet tooth. These buttons of chocolatey goodness are 100% natural, dairy free and vegan friendly. Each pack is made using raw, organic cacao and sweetened using sustainably sourced, organic coconut palm sugar.
The Lowdown: The buttons contain no artificial colours, flavours or preservatives. They're made with only natural ingredients, including raw cacao, cacao butter and creamed coconut. Raw cacao is high in antioxidants. And they're sweetened only with unrefined coconut sugar, which makes up around 30% of the chocolate.
Stockists:  Planet Organic, Wholefoods and independent health food stores
7. For an Alcoholic Alternative: Twisted Halo
What: Twisted Halo is the brand new, healthy drink that blends together coconut water, ginger and premium vodka. Jess Titcumb, founder of Twisted Halo made it her mission to create a great tasting alternative to drinking a vodka, lime and soda. Thus, Twisted Halo was born.
The Lowdown: Twisted Halo combines unusual, sophisticated flavour combinations with natural ingredients. Their drinks are 100% naturally flavoured, contain no added sugar and no nasties. Crack one open at your summer BBQ, or get sipping at a dinner with friends.
Stockists: See here 
8. For Vegan Wine: Vintage Roots 
What: The wines from Vintage Roots are 100% organic meaning they are ethically sourced with no hidden nasties or pesticides, as well as being suitable for vegans. Get open a bottle of their Horsmonden Dry White for a spot of al fresco drinking this summer.
The Lowdown: Not only has this vibrant Horsmonden Dry white won awards over the last year, but its alluring elderflower scented character make it perfect for late spring and early summer drinking. Match this medium bodied organic English gem, with your favourite Sunday chicken roast.
Stockists: Buy here
9. For New Nut Butters: Meridian Foods 
What: Oh gosh. Oh golly gosh. Meridian have done it again. They've released a line of new nut butters, and after eating our way through all three – we can confirm they are all a taste sensation. Before you go grabbing your trusty pot of peanut butter, have a try of their latest nutty delights.
The Lowdown: The new range includes: Brazil nut butter, macadamia nut butter, and pecan nut butter. The team use the whole nut and never add any palm oil. So their nut butters aren't just crammed full of nuts, they're also better for the environment, and Orangutans. Yay.
Stockists: Order online 
10. For Salad Days: Steve's Leaves 
What: Steve's Leaves is one of few very successful baby salad leaves brands in the UK today.  We pride ourselves on growing and providing high quality fresh produce that is tasty and healthy.  The team at Steve's Leaves is passionate not only about food but about nature and the environment too, we are the only salad brand to be certified by Conservation Grade, which in practice means 10% of our land is dedicated to creating habitats for wildlife and boosting biodiversity.
The Lowdown: Their released some cracking new products – the red frilly mustard and tender leaves – gloriously colourful with a bit of a kick. There's also confetti coriander and milder leaves, a mellow mix with a uniquely subtle flavour, and the perfect ploughman's salad bowl; the perfect summer lunchtime go-to. 
Stockists: Waitrose and Ocado