We're pretty sure we're Señor Ceviche's hype gals. We've followed their journey since their Kingly Court beginnings, and were elated when we heard their news. The news being that they opened a second site on Charlotte Street in Fitzrovia earlier this month. Unlike the Soho sister site who offer Peruvian small plates for lunch and dinner – the Fitzrovia branch has added another string to their delicious bow: brunch. And oh goodness, this is one brunch you don't want to miss. As much as we love the classic combo of avocado on toast (extra bacon if you're offering), we like to branch out from time to time. If you're looking to spice up your brunch routine – Señor Ceviche is one place you don't want to miss:
Señor Ceviche: The Lowdown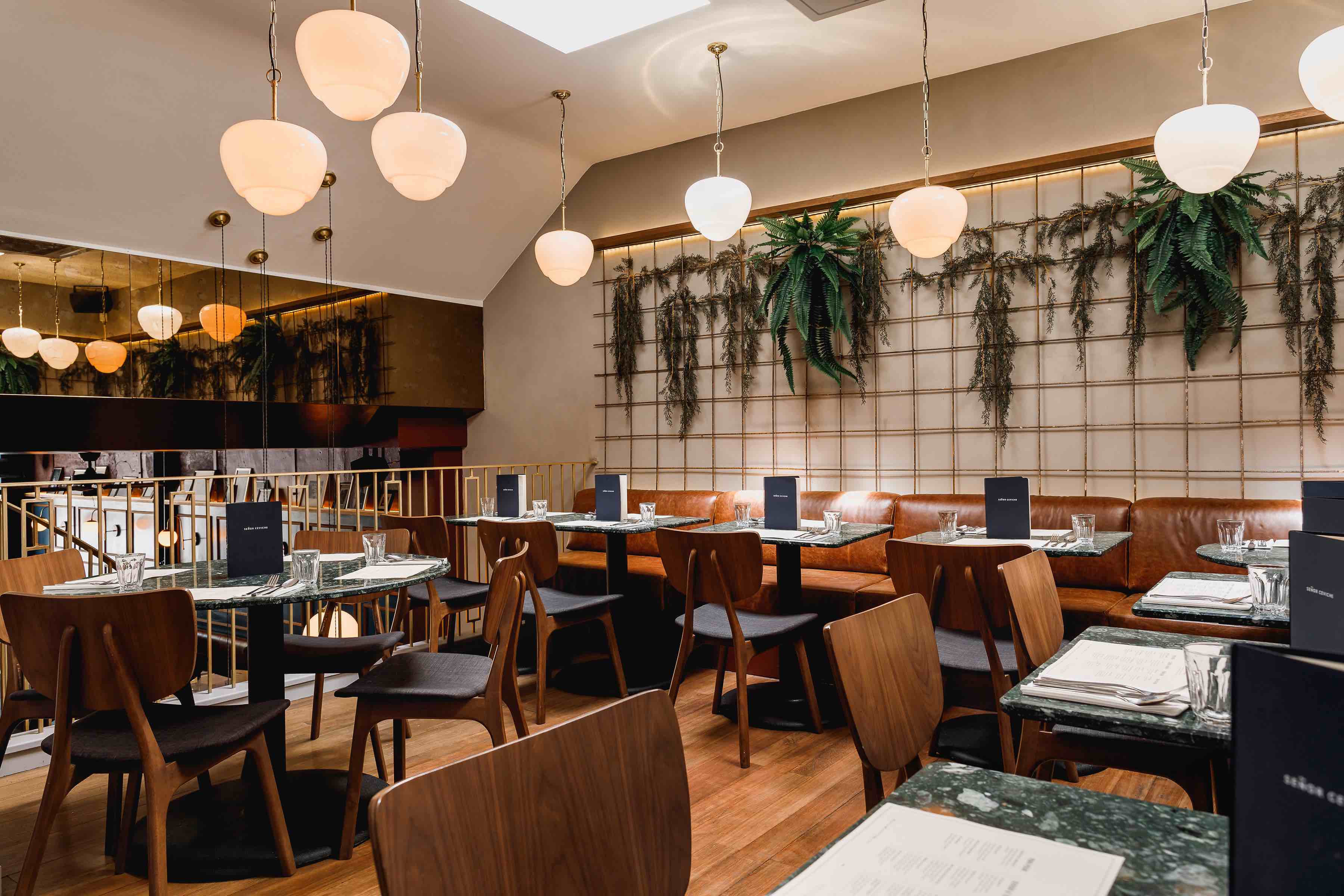 Señor Ceviche Charlotte Street is a very different vibe to the Kingly Court Site; street-art posters have been ditched in favour of white wash walls, dark wood and a army of hanging plants. The design of Señor Ceviche Charlotte Street has been overseen by Alessio Nardi of A-nrd Studio, and echoes Lima's grand colonial architecture, embracing the colourful, artistic and youthful character of the Barranco District of the city.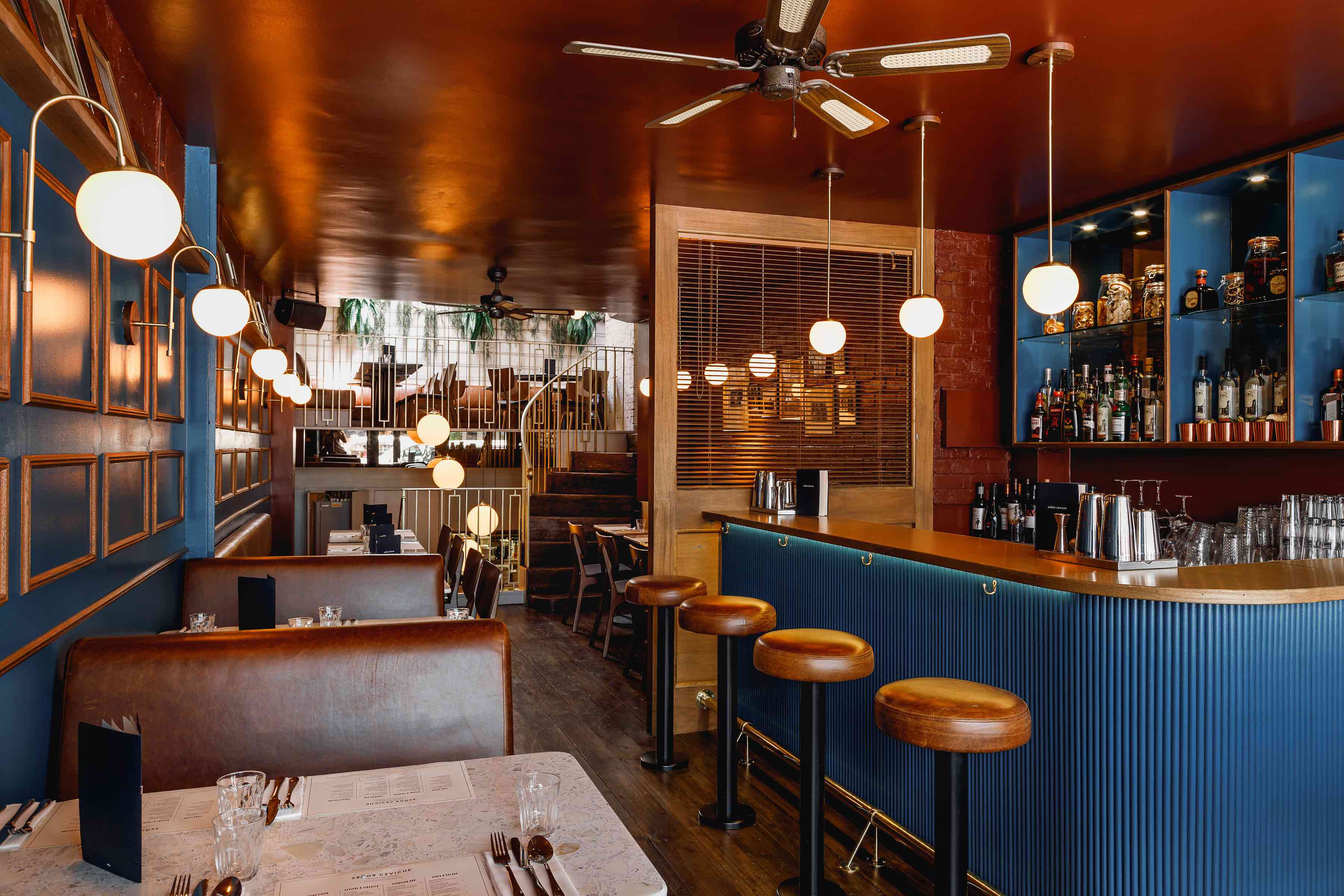 While Señor Ceviche Kingly Court is 'put on your party hat and let's sip on Pisco Sours', the Charlotte Street branch is a hella lot more chilled. It's more refined. More relaxed, and dare we say it – slightly more upmarket.
Señor Ceviche: The Food
You can tell Señor Ceviche is onto a winner when the dishes are being served, and people from across the room look up from the menu to stare as if to say "I'll have what they're having.'  Because every single table in the restaurant did exactly that when the Pachamanca pork ribs were loving placed down at our table. If you've never been to Señor Ceviche before – the pork ribs are outstanding. Crispy fat. Juicy meat. A chilli kick. It's a dish that makes our tastebuds sing time and time again.
Before we move onto the next dishes, the brunch menu works in the same way as their weekday offering – it's a small plates situation. We recommend ordering 3-4 plates each (depending on how hungry you are). And definitely go with someone who's into sharing, because believe us, you'll want to try everything. Don't surround yourself with people who don't share. We've got no time for them.
The brunch menu features some dishes that are available on the lunch menu like the classic ceviche, pork belly and crispy squid. Again, if you're a Señor newbie, make sure you order all of the above.
We love avocado as the next millennial (maybe we should stop ordering avocado on toast, so we can all afford a house deposit, huh?), but it's a refreshing to change to see a menu brimming with other options. The Kagoshima Butifarra is what we like to call a Peruviain breakfast bap. It features grilled char siu pork neck marinated in a light chifa mayonnaise with green chilli salsa criolla cushioned between two slices of pillowy white bread. It's superb. And for a bread dish, incredibly light.
What we can get on board with is a hybrid dish. Take the corn bread French toast for instance – on its own corn bread and french toast are sensational. But merge them together, and you've got a taste explosion. The corn bread is a bit denser and drier than what you'll probably used to, but that makes it all the more better for soaking up the yuzu truffle hollandaise. The French toast is topped with poached eggs and burnt tomato salsa – a savoury twist on a well-loved sweet number. We love.
And finally, the sweet potato waffle. With a light and fluffy waffle, topped with rich and intense slow cooked short rib and a fried duck egg; this really is one dish we won't be forgetting in a hurry.
We know it's not really brunch fare, but the sweet potato fries are quite possibly some of the best fried sweet potato beauties in London. You heard it here first, folks.
Señor Ceviche: The Verdict
Just go.
Photo Credit: David Griffin