Exciting news! Tel Aviv-born, cult-classic Miznon is coming to London's Soho. Here's what you need to know:
Miznon London: The Lowdown
Founded by celebrity chef Eyal Shani and renowned for its fresh, vibrant Israeli bites with a punchy drinks list to match, the fast-casual, smash hit restaurant is expected to bring the flavours of the Mediterranean to London's most vibrant neighbourhood on Friday 15th July 2022.
Miznon London: What to Expect
With restaurants across the globe, the latest outpost in Soho will see a menu of dishes such as the Famous Original Whole Cauliflower, the Lamb Kebab, filled with sensual seasoned lamb together with grilled tomato and onions closed with tahini, spicy and pickles, and Minute Steak Plate, of minute steak  flashed and served with tahini,salsa,spicy and tomato squeeze finished with fresh parsley.
Miznon London: The Vibe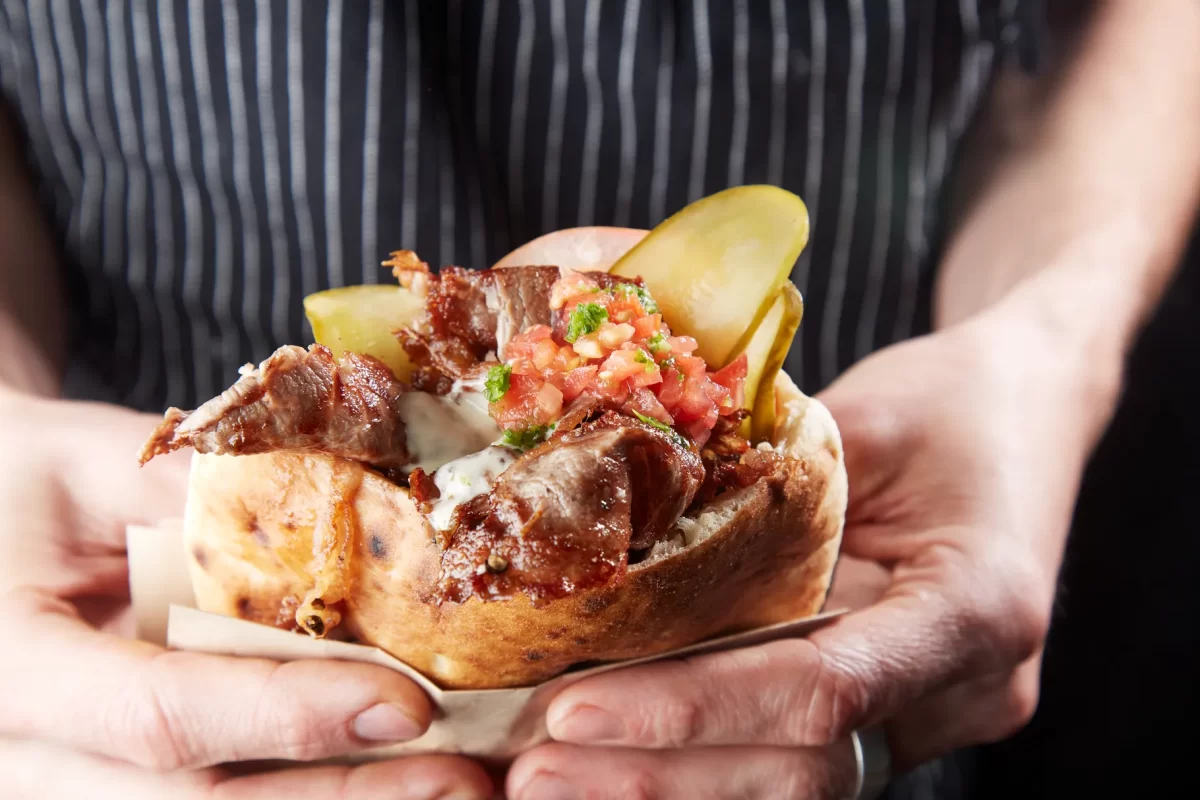 Located on the buzzy Broadwick street and designed by long-time Miznon design partner, Jakov Turjeman, the Soho restaurant will carry forth Miznon's classic rustic design features of ornate tiles, and signature olive green that have become recognisable of the restaurant's global personality.
Already reaching cult-classic status internationally, Miznon gained serious traction on Instagram in foodie circles and in magazines. Miznon first opened in Tel Aviv in 2011 and has since expanded to Paris, Vienna, New York, Melbourne, Singapore, Boston and now London.
Miznon will be open seven days a week from midday – 11pm and is located at 8-12 Broadwick street, London W1F 8HW. For more information and to make a reservation, visit miznonlondon.com and @miznonlondon