About Time: You Tried After Dark at The Botanist, Broadgate CircleBy Alicia Grimshaw
Brodgate Circle is a foodie lovers dream. Opened last year, the area is home to incredible sourdough pizzas, Lebanese fare and knock your socks off dim sum. And, it's fair to say Broadgate Circle isn't just attracting the weekday post office drinks crowd anymore. The Botanist, who also have a branch in Sloane Square, have rolled out a special late night package only available on Saturday night at their East London eatery, carrying the area's high-octane energy into the weekends with the launch of 'After Dark'.
The Botanist: What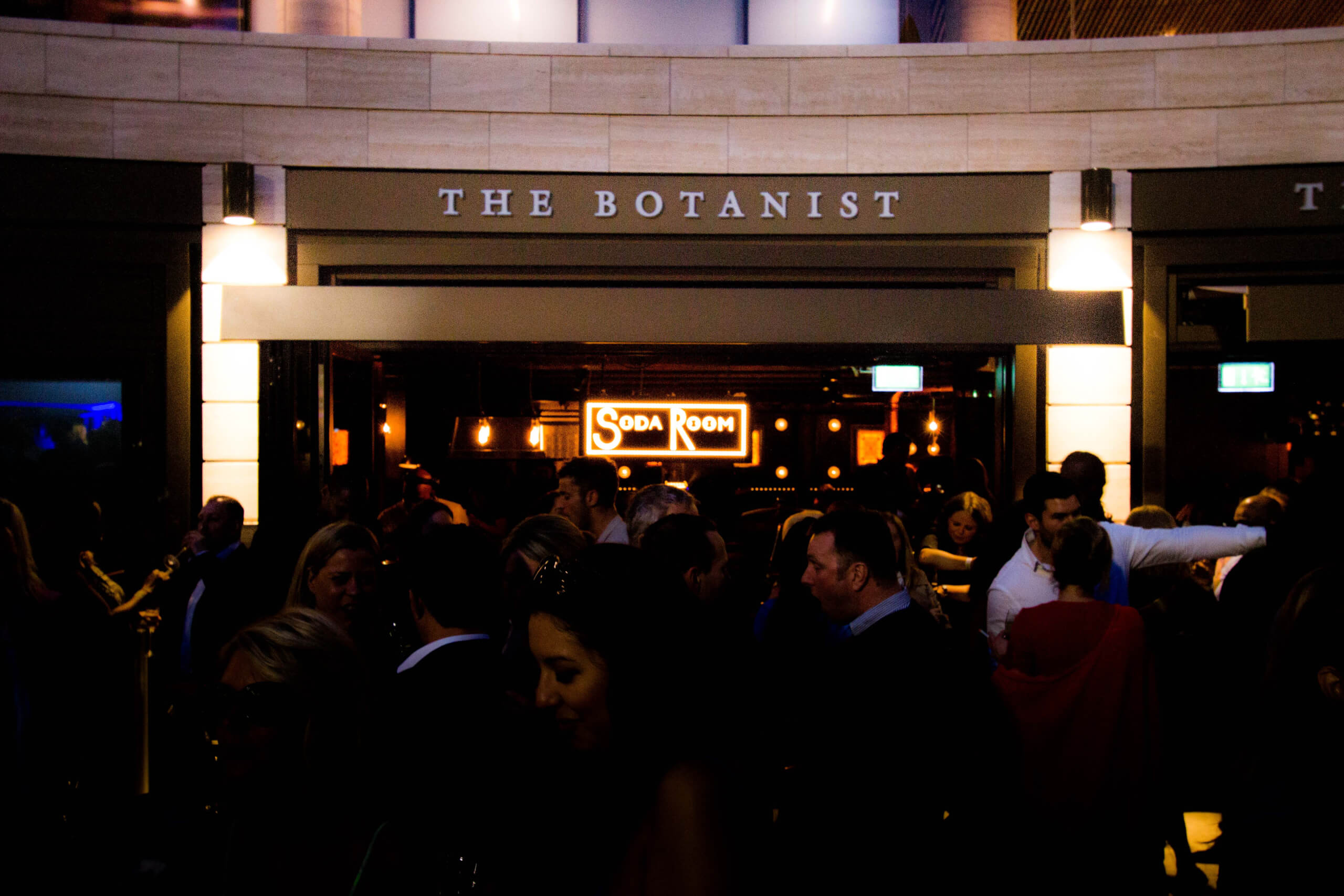 From 6pm until late on Saturdays, the City loses the suits but keeps plenty of swagger with The Botanist Broadgate Circle's new bottomless offering. The concept is simple: enjoy two or three beautifully crafted courses (£45 or £50 per person respectively) alongside a free-flowing supply of Prosecco, ETM wine or Bellinis. Enjoy dinner whilst listening to a live band which changes every Saturday. Unlike other resturants who offer a bottomless drinks – we promise that your glass will never be empty. The waiters are like hawks with the booze (and that's a good thing, may we add).
The Botanist: Why
The food is the reason why you should visit The Botanist, pronto. It's really, really good and certainly blows the surrounding establishments out of the water. The After Dark menu is a condensed version of the main menu, but still offers a cracking choice. We recommend the macaroni cheese croquettes with truffle mayo for starter. These little beauties are little parcels of cheesy heaven – they're gooey, crispy and proper comforting. Wait for the croquettes to cool down, unless you want your mouth to feel hotter than the sun. Anything with truffle involved always gets a yes from us, and that truffle mayo is a condiment we can get on board with.
The crispy squid with Sriracha mayo is damn good. Firstly, we should point out that the portions here are anything but stingy. There's probably more squid here than at Tesco's fish counter – we're not complaining. The squid is a delight, lightly battered which really allows the subtle squid flavour to come through. The squid isn't fried within an inch of its life, so you're not served a pot of rubbery mess. Get dipping the squid in the Sriracha mayo for a nice little bit of heat.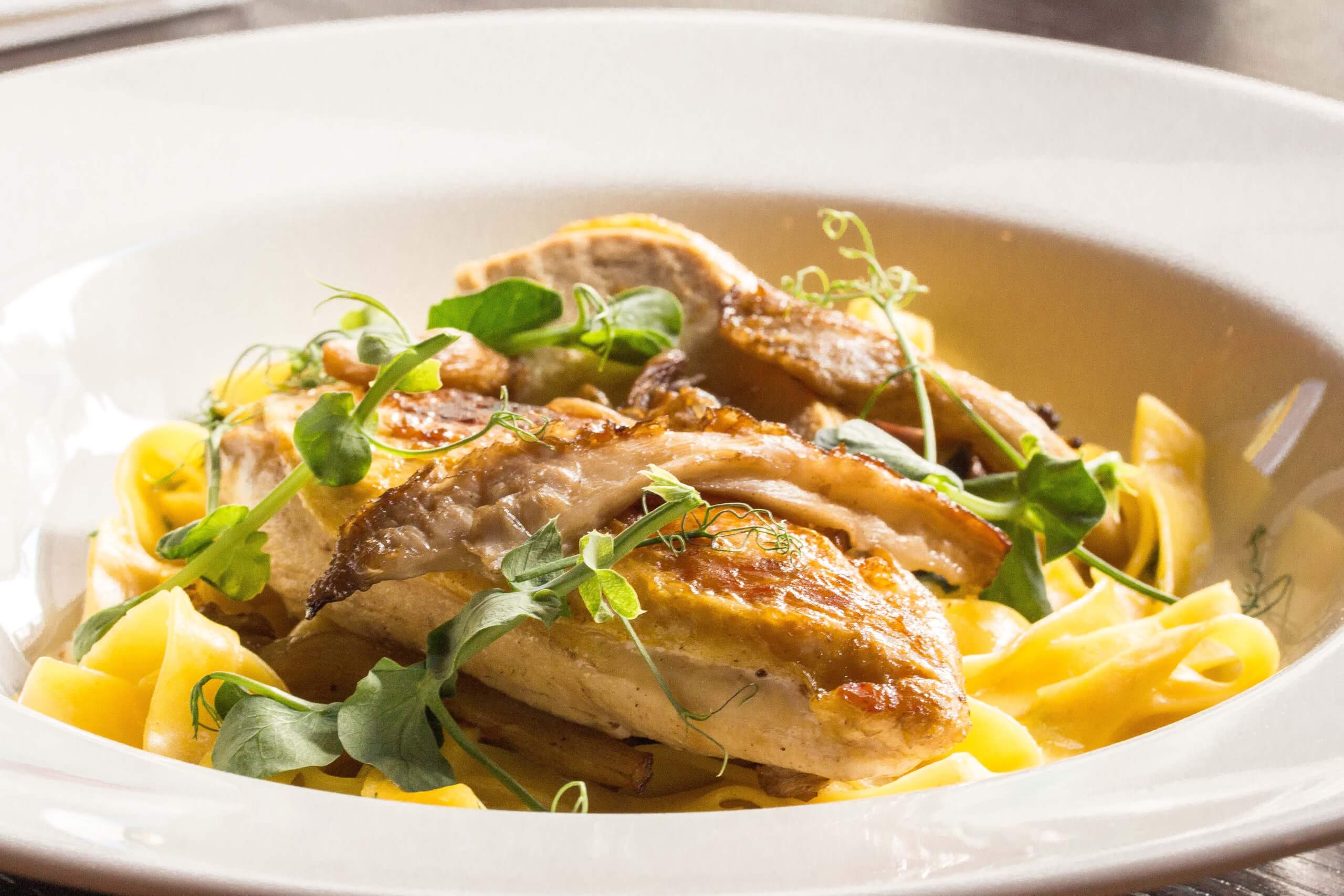 Fish fans, rejoice. The main dish that will have you going wild is the kilo pot of mussels in a white wine, garlic and cream sauce with French fries. This well-loved French holiday dish is what we like – not overly complicated, but still delivering on big flavours. We'd probably love it more if it was served with a crusty piece of baguette to mop up the remaining sauce.
If fish are not your friends, opt for the roast corn-fed chicken breast with woodland mushroom tagliatelle. Yet again, portion size is generous – a bowl full of fresh ribboned pasta coated in a cream sauce with plenty of mushrooms to boot. The chicken breast is moist, tender and has a nice crispy skin that we can't help but woof down.
Now, before we move on to puddings, we should also mention one main that you will constantly see being served is the Longhorn beef burger served with cheese and bacon. The patty is as beefy as it gets – smoothed in cheese and finished with a slice of bacon. Job. Done.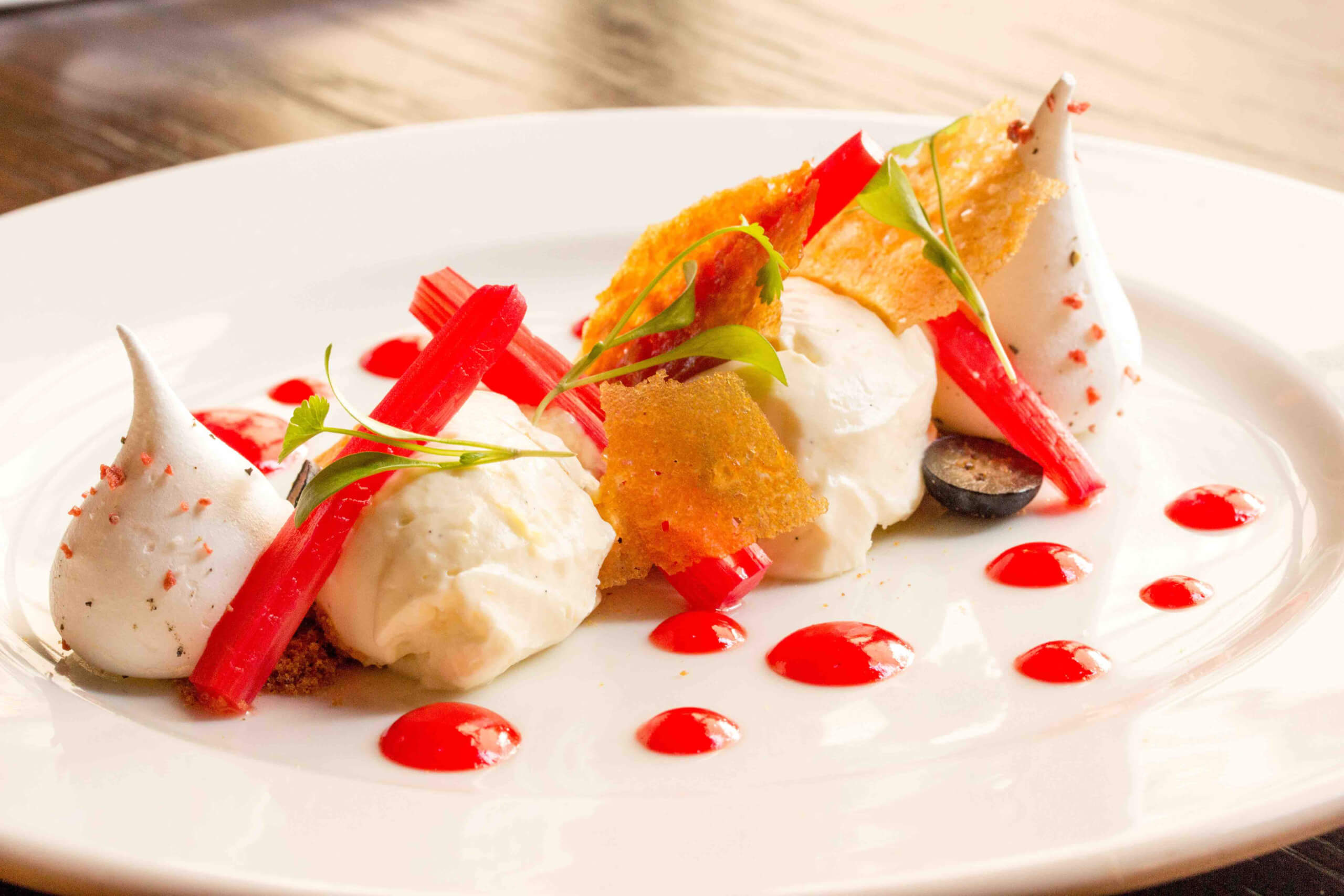 Before you hit the dance floor and bust a few questionable dance moves, get your fork and spoon into the sticky toffee pudding with caramel sauce and cornflake ice cream. It's a clever nostalgic twist on a classic pud, and tastes as good as it looks. The pudding itself is delicate, spongy and suffocates under the caramel sauce. The cornflake ice cream is such a treat. Part vanilla ice cream, part sizeable chunks of cornflakes it's a party and you're all invited. We'd just go back for that dessert alone.
Once dinner is done, there's plenty of reasons to stick around. Live music means there's dancing to be done and The Botanist's renowned mixologists are on hand to shake up your favourite weekend cocktails.
The Botanist: Where 
The Botanist Broadgate Circle Restaurant and Bar, City of London, EC2M 2QS
Last food orders taken at 9pm