London Cocktail Week is back (2nd-8th October), and you can now purchase £10 London Cocktail Week Festival Passes to drink up the city's wildest week of spirits, bespoke bars and £6 cocktails, available from DrinkUp.London.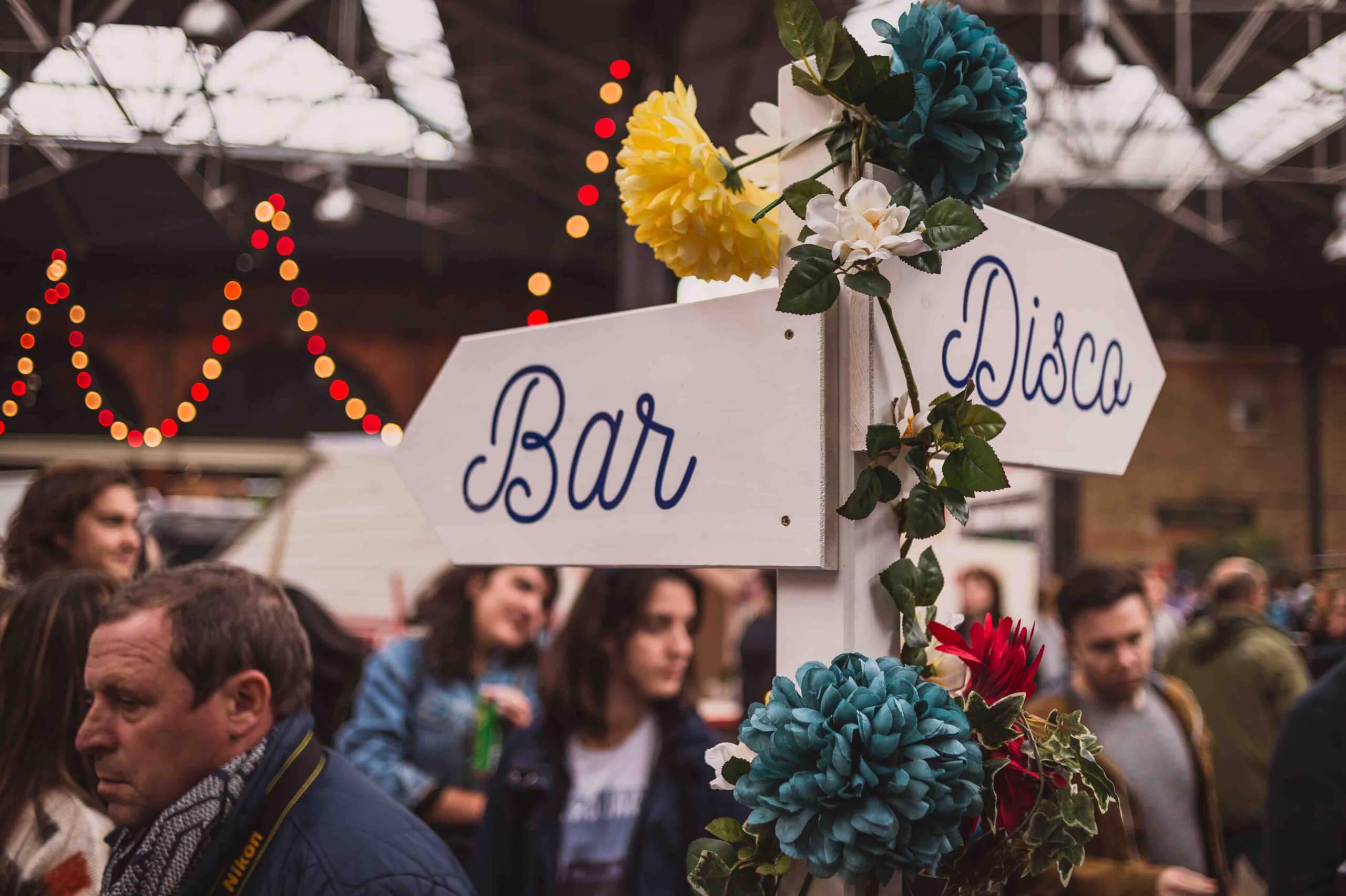 Spread over seven days and celebrating the great and good of the city's cocktail scene, we've discovered the best events you need to hit up. There's everything from blending your own whisky to masterclasses, free tattoos and anti-waste cocktails. Happy exploring, folks:
1. The Cocktail Village
The Lowdown: Now in its third year and the biggest party of its kind, The Cocktail Village is at the heart of London Cocktail Week. Set in the historic Old Spitalfields Market, The Cocktail Village is an immersive maze of bespoke pop-up bars in trucks, vans and even on bicycles from the biggest names in drinks, all serving up their signature £6 cocktails.
Highlights of The Cocktail Village include the Tanqueray no. TEN aqua shard Terrace, bringing the elegance of The Shard to Spitalfields, and the Ketel One Kitchen where you can sip on Espresso Martinis. If the thought of whisky is whetting your appetite, visit the Bulleit Bourbon 'Woody' where Bulleit Brand Ambassador, Jenna Ba will be hosting hands-on masterclasses throughout the week.
When: 2nd-8th October. Mon 5pm-9.30pm, Tues-Sat Midday-9.30pm, Sun Midday-6pm
Price: £5 entry
Where: The Cocktail Village, Old Spitalfields Market, London E1 6EW
2. The World Class Edit

The Lowdown: Curated by the London Cocktail Week team, the World Class Edit is a series of luxury drinks experiences at some of London's best bars, featuring World Class bartenders and cocktails. There are 10 amazing events to look out for throughout the week from dinners to pop-ups, but don't miss the Oriole x World Class opening party. An autumnal extravaganza, guests will enjoy a free Bulleit Bourbon cocktail on arrival with a selection of cocktails on offer throughout the evening, accompanied by a soundtrack of live blues provided by the Eric Ranzoni Trio.
When: 2nd October
Price: Free entry
Where: Oriole, Smithfield Markets, E Poultry Avenue, London EC1A 9LH
3. Schweppes Alchemy Bar
The Lowdown: Explore the world of the original alchemist, Jacob Schweppe, and experience 250 years of expertise brought bubbling to life in five exquisite cocktails. Alchemy can be defined as the magical creation of something new and, at the bar, you'll discover just that with perfect taste pairings from the past and curious cocktail combinations straight from the hands of expert alchemists.
And for those that want to travel a little deeper, a bookable experience lets you uncover Jacob Schweppe's laboratory, where you'll learn all about the elusive art of bottling bubbles and even master some of his legendary concoctions. Lastly, inquisitive minds might notice that Jacob's lab isn't entirely what it seems – a man with such a rich history must have more than one secret after all – but will you be the one to discover them?
When: 2nd-8th October
Price: From £6
Where: Schweppes Alchemy Bar, 21 Slingsby Place, London WC2E 9AB
4. The Belvedere Single Estate Rooms
The Lowdown: The Belvedere Single Estate Rooms will transport you from east London to an enchanting natural world, where you will be the first to immerse yourself in the world of two new 100% rye vodkas from Belvedere. You'll be able to discover the true character of each of the new vodkas while reinventing some classic rye cocktails at a Belvedere cocktail masterclass.
Price: £30
Where: Motel Studios, Arch 407 & 408, Long Street, London E2 8HG
5. The Blend by Chivas Regal
The Lowdown: Have you always wanted to create your own whisky? Thanks to Chivas Regal you can try your hand as they bring back The Blend, a unique space in Shoreditch where you can delve into the wonderful world of Scotch whisky and take part in your very own 'Art of Blending' session. A fun and informative 45-minute experience hosted by Chivas Regal whisky experts, where you'll have the chance to discover the craftsmanship of a master blender and learn how different flavours are blended to create the distinctive Chivas Regal style before creating your very own blend that you can take home with you. The Blend by Chivas Regal is also a bar in its own right where you can expect vibrant DJ sets, fantastic local food vendor partnerships and some great cocktails.
When: 2nd-8th October
Price: Early bird tickets 2 for £30. General admission £20.
Where: 133 Bethnal Green Road, London E2 7DG
6. Trash Tiki: Anti Waste Pop-Up
The Lowdown: Globally touring Trash Tiki is returning home to London. A pop-up and online platform founded by Kelsey Ramage and Iain Griffiths, Trash Tiki creates all ingredients for a tiki bar from off-cuts, unsold products and other raw materials that would otherwise end up in the bin to raise awareness of the amounts of waste produced by the food and drink industry every day.
Making it extra special, the entire pop-up will be run from the food and drink waste donated by vendors at The Cocktail Village, and international special guests Bethany Ham (LA) and Zachary de Git (Singapore) will be joining the duo behind the bar for a week of loud music, good times and anti-waste cocktails.
When: 3rd-8th October
Price: Free entry
Where: Nelsons Head Basemen, 32 Horatio Street, London E2 7SB
7. Jägermeister Brunch
The Lowdown: Weekends are reserved for brunch, so why not indulge in a Jäger inspired German feast, bringing cool Berlin vibes and long, lazy feasts to London Cocktail Week. To honour Jägermeister's German roots, the iconic brand has teamed up with the talented former JägerMusic artist and chef, Dale Evans, to create a Jäger inspired brunch served alongside a range of innovative and diverse drinks designed by Jägermeister UK's award-winning brand ambassador, Florian Beuren.
Price: £15 (includes ticket to The Cocktail Village Saturday afternoon session)
Where: Hoxton Square Bar & Kitchen, 2-4 Hoxton Square, London N1 6NU
8. Garden to Glass at Ham Yard Hotel
The Lowdown: Ham Yard Hotel will host a series of pop-ups on its private roof terrace in the heart of Soho. Inspired by home-grown ingredients such as lavender, jasmine, tomatoes, scotch bonnet chillies and honey, the week-long series has something for everyone.
Firmdale Group Mixologist Eoin Kenny has been working with the World Class team to produce five different concepts for London Cocktail Week, including Ketel One Bloody Mary classes with a spicy twist, and a masterclass on how to supercharge your Tanqueray Collins using ingredients from the home and garden. Each night, learn from the experts on flavour and pairings, as Ham Yard opens up its leafy private roof-top terrace with sweeping views over the London skyline.
When: 2nd-6th October
Price: £10, including a welcome cocktail
Where: Ham Yard Hotel, 1 Ham Yard, London, W1D 7DT
9. Scotch Egg Club Emporium
The Lowdown: Join Jon Dewar & Sons and TT Liquor for their Scotch Egg Club Emporium. Enter the mind of Tommy Dewar through a secret entrance hidden behind mists of whisky vapour and prepare to savour playful scotch egg and whisky pairings or challenge your friends in Tommy's Whisky and Games Den.
When: 3rd-4th October
Price: Free-£12
Where: TT Liquor, 17B Kingsland Road, London E2 8AA
10. Patrón Cocktail Lab
The Lowdown: Patrón Cocktail Lab takes diners on a tour of the hottest cocktail cities in the world; from Argentina to Athens and Mexico City via Melbourne with a daily changing menu inspired by each city, as part of the London Cocktail Week celebrations. Each bartender will showcase a specially-created Patrón Tequila cocktail, representative of local trends and ingredients from their home city. Kicking off the week will be Nikos Bakoulis from The Clumsies in Athens, who will serve his spicy, yet refreshing 'Patrón Echo' cocktail. Bringing some sunshine to Spitalfields, José Luis Leon from Limantour in Mexico City will create his fruity 'It's Summer' cocktail and Alex Lawrence and James Wheeler from the newly crowned 'World's Best Bar', Dandelyan in London, will bring their delicious 'Patrón Agave Sherry' serve to cocktail loving consumers.
When: Monday 2nd – 8th October
Price: £5 Entry
Where: Old Spitalfields Market, London E1 6EW
11. Martin Miller's Gin Pop-Up

The Lowdown: This year during London Cocktail Week the award-winning Martin Miller's Gin will be taking residency at Graphic Bar, the original gin hub in London's Soho. The Martin Miller's Gin pop up will remain at Graphic Bar all week, where LCW festival goers will be able to enjoy a special Martin Miller's Gin Signature Serve, 'The Army and Navy' made with Westbourne Strength, Orgeat syrup, lemon juice, grapefruit bitters. Also available is a special G&T flight consisting of x4 mini cocktails. Mini masterclasses and sampling will also be taking place daily.
When: Monday 2nd – 8th October
Price: Free entry
Where: Graphic Bar, 4 Golden Square, London W1F 9HT
12. A Whisky Tasting Journey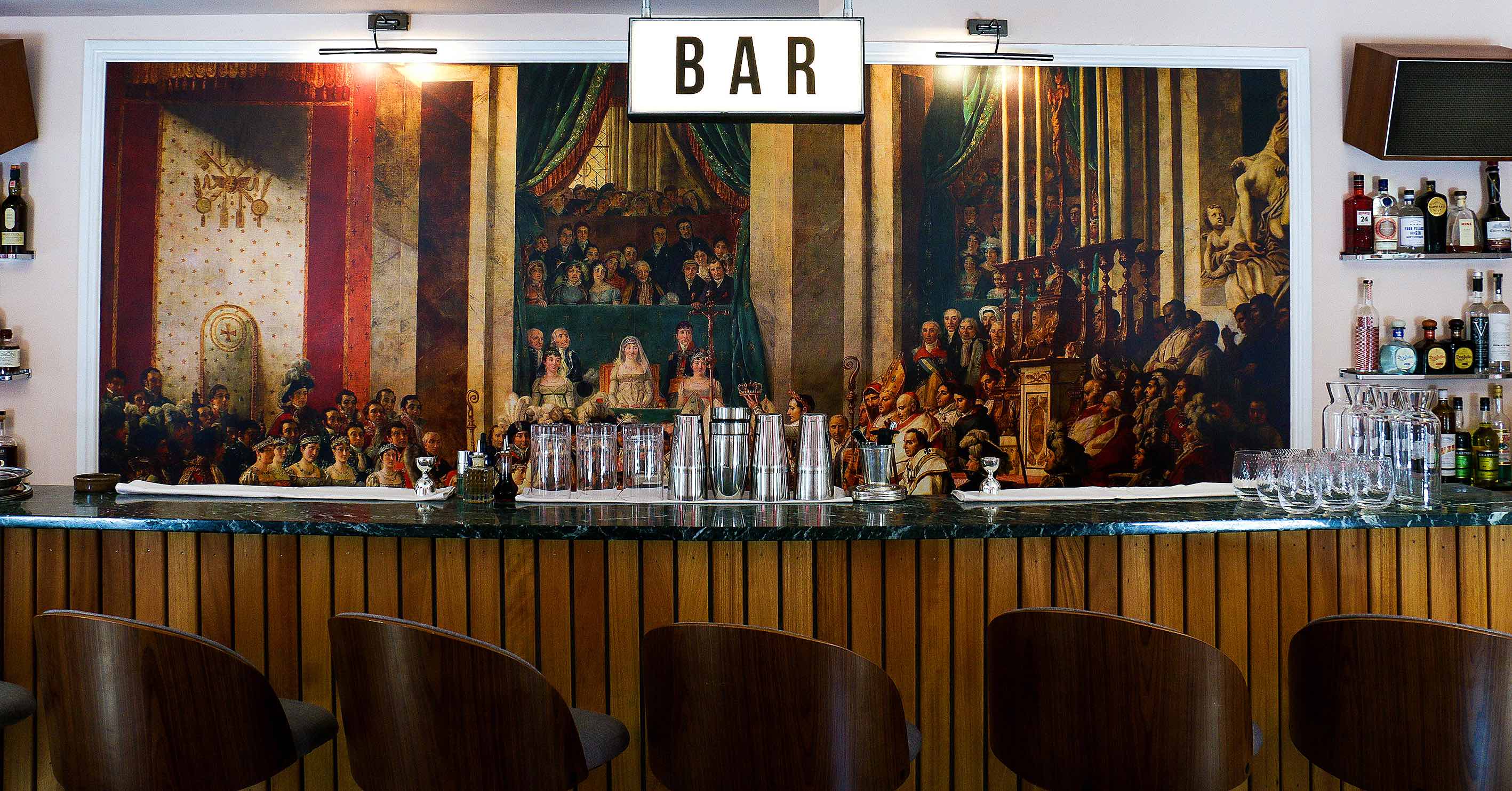 The Lowdown: The Devil's Darling is partnering with leading whisky expert Colin Dunn to host a special evening celebrating the history of whisky cocktails. Part of The Devil's Darling's 'Classics Collective' series, which sees the bar partner with a drinks industry expert to shine a spotlight on a particular spirit or serve, guests will be taken on a five-course, tasting menu style journey through different types of whiskies and cocktails. 

Hosted by Colin Dunn and Thomas Aske, co-founder of The Devil's Darling, guests will receive an 'Amuse Bouche' style welcome drink of Clarified Copper Dog Punch on arrival before being seated. The menu which follows will feature classic serves using Bulleit, Roe & Co and Talisker Amoroso, before a final tasting flight of the four whiskies. With each 'course' Colin and Thomas will provide some insight into the history of the cocktail, how it came to be, and how it's shaped the way we drink today.
When: Thursday 5th October at 7pm
Price: £15 per person. Email hello@napoleon-hotel.com to reserve your place.
Where: The Devil's Darling, 9 Christopher Street, London EC2A 2BS
13. Free Sailor Jerry Tattoos
The Lowdown: Sailor Jerry is calling all Londoners to channel their inner sailor with free tattoos during London Cocktail Week, 2017. The bold, and smoothas hell spiced rum brand has teamed up with east London tattoo parlour Cloak and Dagger to sling ink on festival-goers who hold theLondon Cocktail Week pass. Choose from a range of designs inspired by the father of American oldschool tattooing, Norman "Sailor Jerry" Collins. World-renowned for his traditional pieces, Collins' unique flash-art style started amovement that still inspires artists today. On a first come, first served basis, pick from a range of official Sailor Jerry iconic flash art workdesigns including a pair of dice, Hawaiian landscape, a swallow or naval star. Show off your new ink by uploading a picture to Twitter orInstagram using the hashtag #SailorJerryLCW17.
When: From 12pm – 7pm, Tuesday 3rd and Wednesday 4th October
Price: Free
Where: The Cocktail Village, Old Spitalfields Market, London E1 6EW
14. Monkey Shoulder Block Party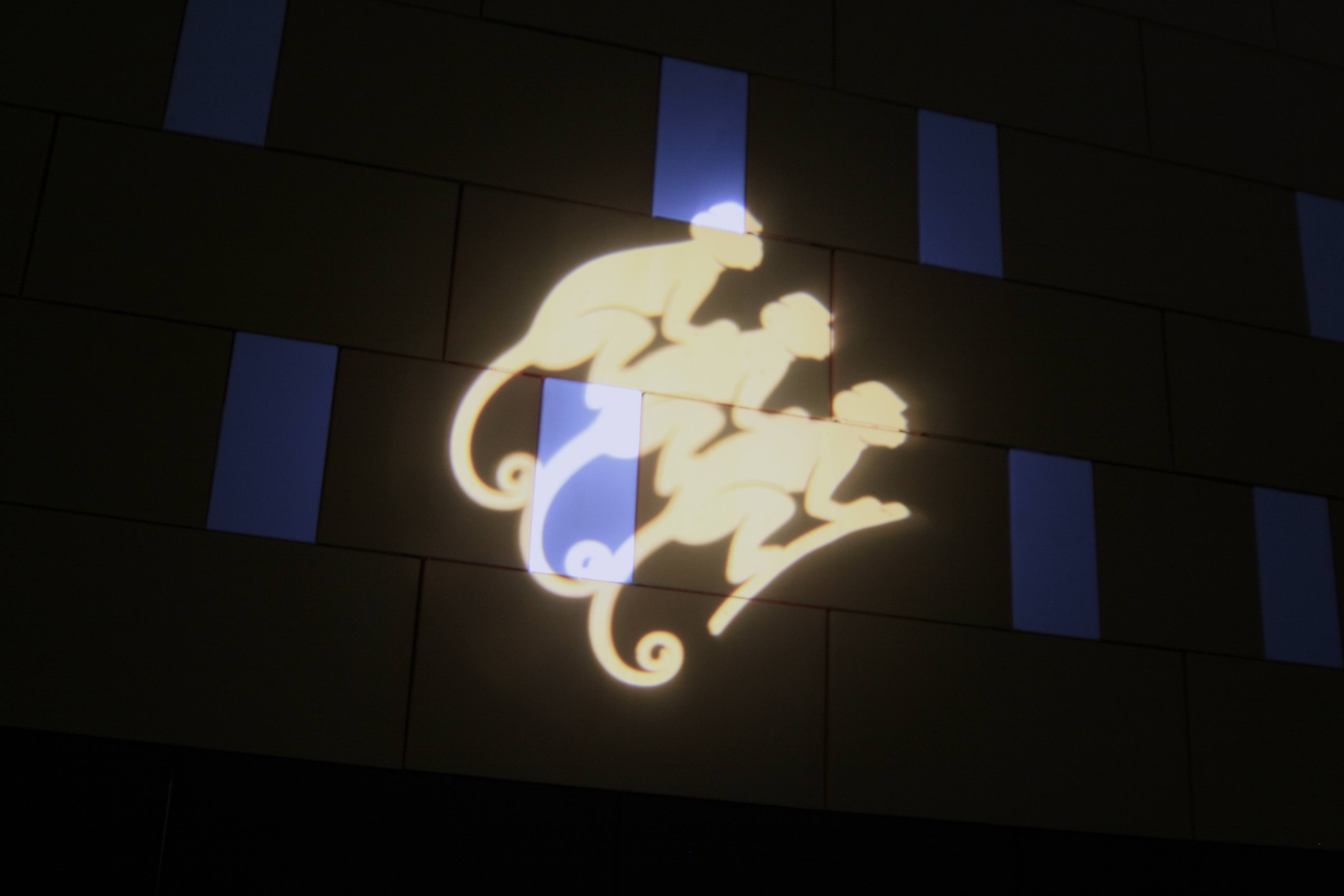 The Lowdown: Monkey Shoulder will be livening things up at London Cocktail Week with their Monkey Shoulder Block Party. Shake off the shackles of the humdrum, everyday world, and be free of the usual stuffy protocol of Scotch whisky at this year's Monkey Shoulder Block Party.  Because nothing says unconventional like sipping on whisky cocktails while listening to timeless tunes at a bar made from jumbo plastic building blocks. How edgy.
When: Monday 2nd to Sunday 8th October
Price: £6 entry
Where: The Cocktail Village, Old Spitalfields Market, London E1 6EW
15. Gin Infused Feast
The Lowdown: This London Cocktail Week sees The Botanist, the first and only Islay dry gin, partner with east London joint Sager + Wilde. Influenced by their stay on the remote Isle, Head Chef Chris Leach and Mixologist, Marcis Dzelzainis bring you a drinking and dining experience like no other. Over four evenings, guests will be treated to a feast for the senses inspired by foraging and exploration of Islay. Made with wild, seasonal ingredients, the menu includes delights such as, venison ragu with cocoa tagliatelle and pine oil. Each course will be paired with four specially curated, foraged The Botanist cocktails.
When: 3rd – 6th October
Price: £45 each and can be purchased here.
Where: Arch 250, Paradise Row, London E2 9LE
For more information and to buy tickets to any of the events, see here.