If you find yourself in dire need of breaking your work-week monotony, then I have just the thing for you. Allow excitement and intrigue into your life and experience an evening at Europe's highest dining terrace, Sushisamba. Located on the 38th floor of the Heron Tower, the Japanese-Peruvian sushi restaurant has an unbelievable cool design and fantastic drinks. Here's why you should visit:
Well, the first thing to expect is a queue around the block. But it's worth it. The clientele is impatient, expectant – the anticipation palpable. And the first real taste of Sushisamba is not for the faint of heart; the glass lift on the side of the glass wall of the Heron Tower climbs into the night for a truly spectacular view of London – inducing either adrenaline or vertigo depending on your head for heights.
There's the magnificent skyline of London at night and an atmosphere of energy, vibrancy and colour. Sushisamba is not subtle, nor is it supposed to be. Think bright orange décor and urban art and a main bar divided in two by a wall of glass separating outdoor and indoor drinking and dining. The terrace itself has a magnificent samba tree (tree of life), cradling orange lights – a metaphor for the company itself. Apparently, the roots and trunk signify the brand and company while the branches embody the staff all encompassed into one family.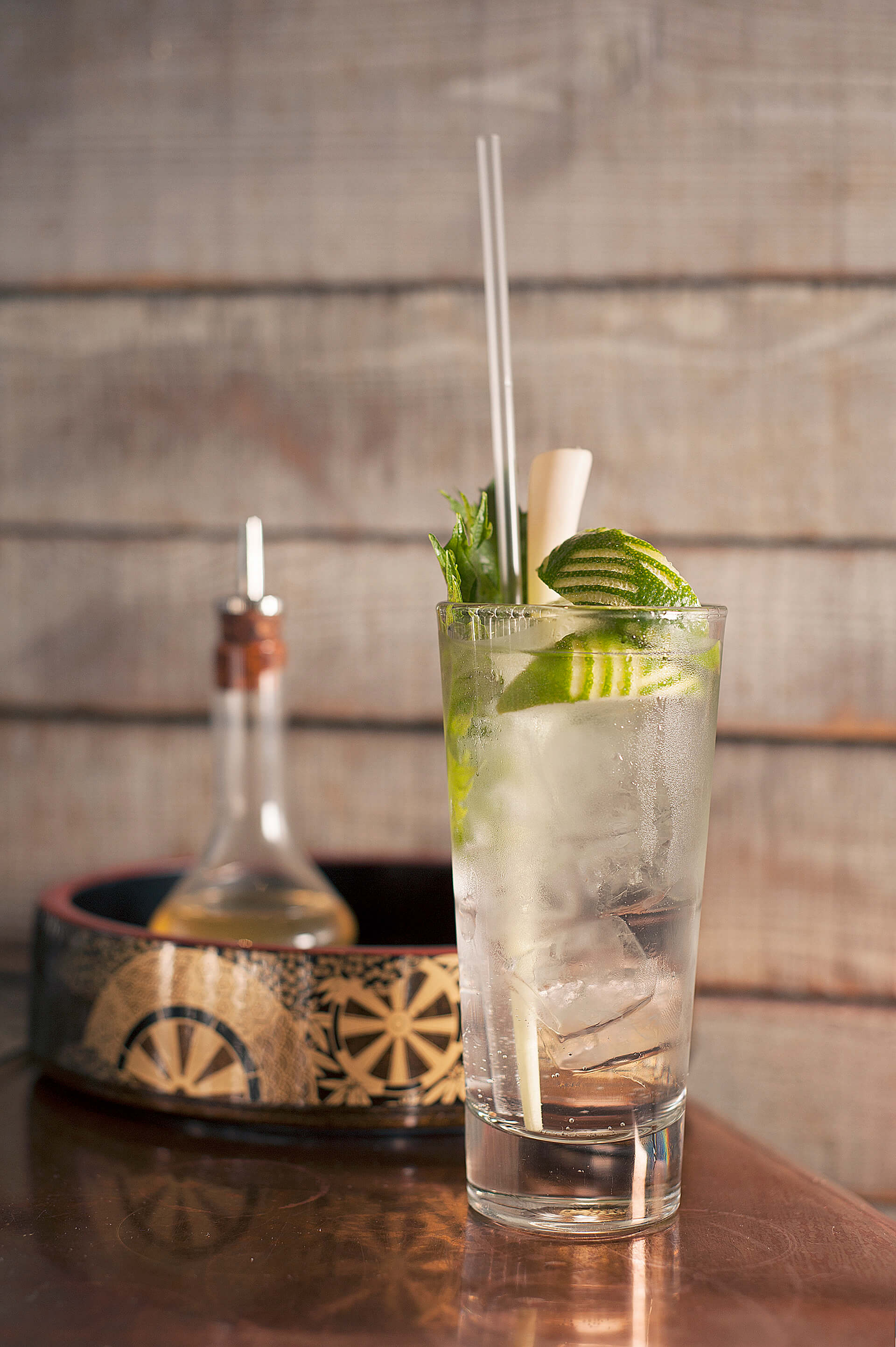 There's a range of new signature cocktails you need to try. Richard Woods, the mastermind behind the menu, combines years of experience and expertise in bartending with the creativity of an artist.
Try the Samba Sour – a Pisco Sour transformed Sushi samba-style – made with Maraschino and Pisco brandy, firmly shaken together with a yuzu citrus, and finished with an egg white and turmeric infusion. The top of the drink is a clean and fluffy white thanks to the egg and the bartender garnishes it with urban flare using edible paint spray.
Next move on to the signature Samba drinks – the Green Tea-Ni and the Café Millonario. The Green Tea-Ni is a blend of green tea infused sake, Hendrick's gin and dry vermouth. Stirred with cherry and yuzu bitters in an elderflower rinsed glass served up as a Martini and decorated with flowers, it's utterly delicious. The Café Millonario, was my personal favourite (though I am admittedly a coffee fanatic) – it's a velvety blend of coffee washed Bacardi black rum, shaken with Tonka bean infused maple syrup, dark chocolate and an espresso shot to give it a further kick. Rich with chocolate and thoroughly delicious.
If you're in the mood for a daring adventure in your drinking habits, make sure you use it wisely and take yourself to Sushisamba.