Gift Guide: 10 of the Best Rum Brands 2020By Sam Holder
I used to subscribe to the "rum-and-" school of thought.
Rum-and-coke.
Rum-and-ginger beer.
Rum-and-mint-and-sugar-and-soda-with a dash of lime.
The focus was on what went with the rum, never on the rum that went in.
That was until my brother won a holiday to the Dominican Republic, thanks to a generic low-end energy drink.
Aside from not being able to sleep in our Punta Cana mega-hotel due to the all-night/all-morning raunchy pool games led by sixty-something singletons, the other abiding memory of that frenetic fiesta of a vacation was a free organised 'local factory' tour.
For it was on that fateful factory tour that my tastebuds first acquainted themselves with the golden elixir, the ambrosia, the nectar that is high-quality rum. A world away from the sweet dross that filled many a university club-night cup.
Rich and complex, with notes of toffee, tropical fruits and coffee… and as smooth as the ocean under the moon.
I bought two bottles immediately.
Now, after extensive and incredibly tough research, we at About Time have tasted and chosen a selection of equally delicious rums for you to try: from fresh (and often funky) un-aged 'white rums' to luxurious 'premium' single-estate rums that have rested in expensive barrels for more than a decade and a couple of superior 'spiced rums' with added flavouring.
A perfect treat to make those lockdown nights a little more interesting or a great way of sending a bit of tropical sunshine to someone this Christmas. 
1. Signature Blend #1, That Boutique-y Rum Company (Jamaica and Martinique)
£25.95, Master of Malt
That Boutique-y company have made a real name for themselves in the whisky world, expertly choosing and bottling unique casks and adorning them with cult cartoon labels. Now they're gaining respect in the realm of rums…and this shows why. White rums have a pretty shoddy reputation, but this signature blend is on an entirely different level. Fresh, fruity and funky, the Jamaican rum in this gives a powerful tropical banana note, while the rum from Martinique adds grass and herbs. It's great with ice, but as with most white rums, does work best in a cocktail. Makes a really interesting Mojito.
2. Brewdog Five Hundred Cuts Botanical Rum – Distillers Cut Limited Edition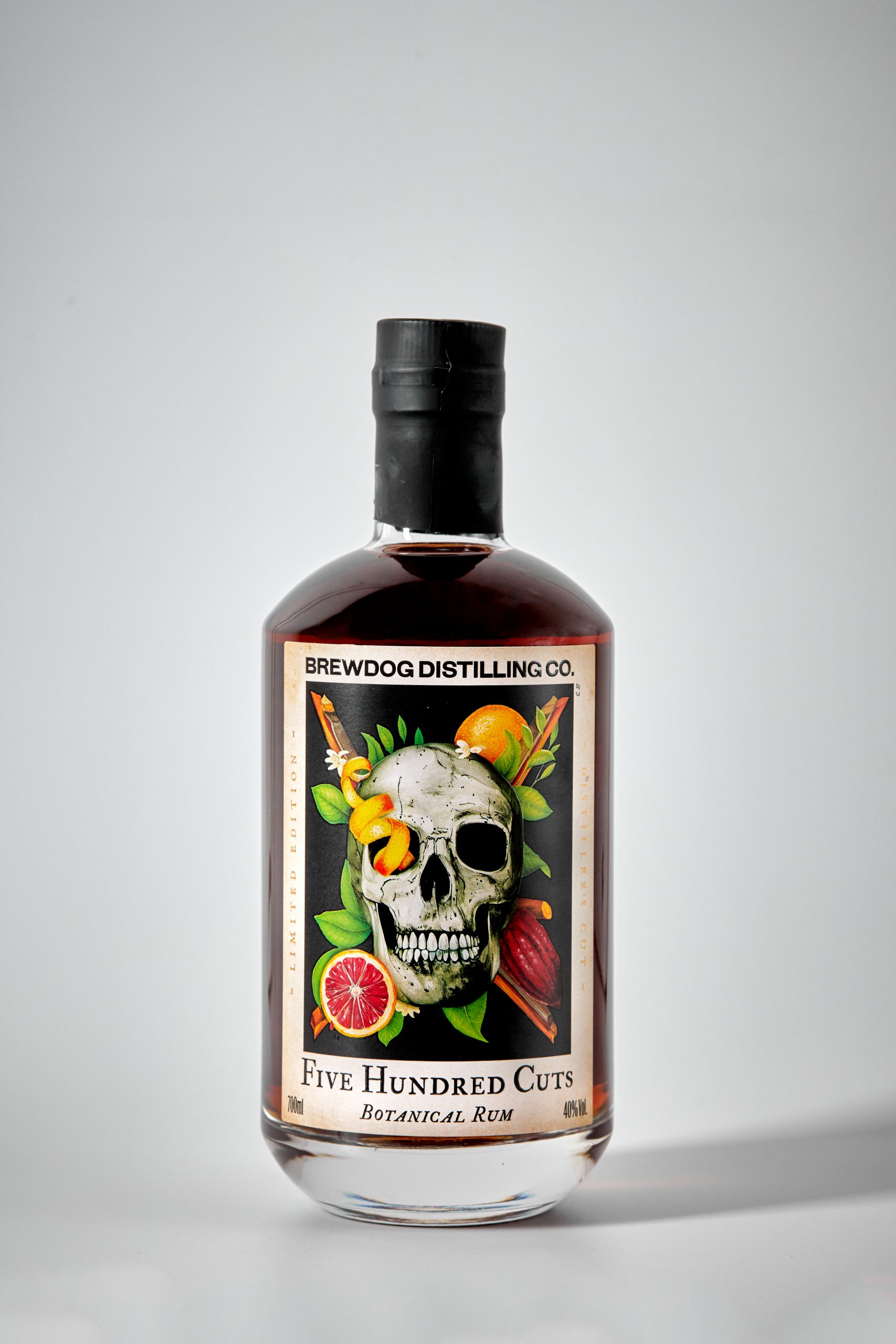 £30.95, Brewdog 
Britain has developed a taste for spiced rums – sales grew by 80% over the past 5 years. 
Most are cheap, sweet and full of artificial additives… but not here. The mavericks at Brewdog (of craft beer fame) have once again broken the mould, this time creating a cross between a rum and a gin. More of a mixer than a straight sipper, botanicals like blood orange peel, allspice and szechuan pepper give a powerful herbal bitter-sweet flavour while time spent ageing in Oloroso sherry casks (like a whisky) adds complexity and dried fruit notes. I'm pretty sure there's an ever-so-subtle tingle on the tip of my tongue from the szechuan pepper. Although maybe that's just a side-effect from sampling so much rum…
3. Copalli Cacao (Belize)
£34.95, Master of Malt
A limited-edition organic, single-estate white rum, made with canopy water from the rainforest in Belize and infused with organic cacao nibs. Drink that in for a moment. Have you ever heard a blurb sound so enticing… and so painfully on-trend it could be a parody? Yet, from those seemingly divine origins comes a glorious revelation. I've never tasted anything quite like it: the cacao has intertwined perfectly with the creamy-textured rum. It is exceptional – a perfect melding of flavours – the cacao notes are punchy but not sweet. Copalli have created an instant classic, a grown up drink for grown-up chocolate lovers. There are just 2,000 bottles available.
4. Black Tot Rum (Jamaica, Barbados and Guyana)
£34.95, The Whisky Exchange
A bold and boozy navy-style rum (no flavourings) named after 'Black Tot day', when the Royal Navy brought to an end the daily rum ration for sailors. It turns out that was only back in 1970! [Let that sink in…daily rum rations were still in place when the naval fleet began to carry complex nuclear weapons.] This is the least sweet rum on the list, with ginger, spiced fruit and coffee notes. It makes a super rum and coke, or add a splash of this to hot chocolate to warm up those gloomy winter nights. Benefits from a drop of water or an ice cube if drunk neat to open up the layers of flavour. 
5. Cut Overproof Rum (Jamaica)
£38.99, Distillers Direct
Weighing in at a whopping 75.5% ABV – almost twice as strong as most other rums –  and packed full of vanilla flavouring, this is dangerously drinkable. A good-quality rum blend forms the backbone, including from Jamaica's renowned Worthy Park. That mega-sweet vanilla (natural flavouring) balances out the fiery ABV making this overproof rum go down surprisingly easily. A guilty-pleasure, a definite crowd-pleaser. You can guarantee this will get the party going (– whenever that's allowed again).
6. Ron Companero Extra Anejo (Panama)
£45, Waitrose
Rum and chocolate, it's a good combo. Lots of golden rums have rich, chocolatey notes. But what happens if that isn't enough, man? What happens if you need more chocolate? Don't worry, you're covered. Ron Companero have taken a great quality rum, aged it for 12 years and then let it rest in barrels 'seasoned with cacao beans'. The chocolate flavour is off the charts; sweet, unctuous and totally decadent.  But the really clever part here is letting the rum remain at a high strength (54%), which cuts through the sweetness and makes sure the cacao isn't too overbearing and cloying. Makes a great after-dinner treat on the rocks. 
7. Ron Abuelo XII Two Oaks (Panama)
£45.95, The Whisky Exchange
This premium offering from Panama is a perfect starting point for serious whisky drinkers considering crossing over into the dark (rum) side. The 12 year-old rum is creamy and chocolatey, with sweet notes of prunes and raisins. But what sets it apart – what gives it a real unique edge –  is the ageing process, spending time in two different oak casks. The second is heavily-charred, giving a subtle smokiness and elevating this fancy rum above much of the competition. The intense woody flavours add to the unusual complexity. 
8. Chairman's Reserve Master's Selection 2011 TWE (St Lucia)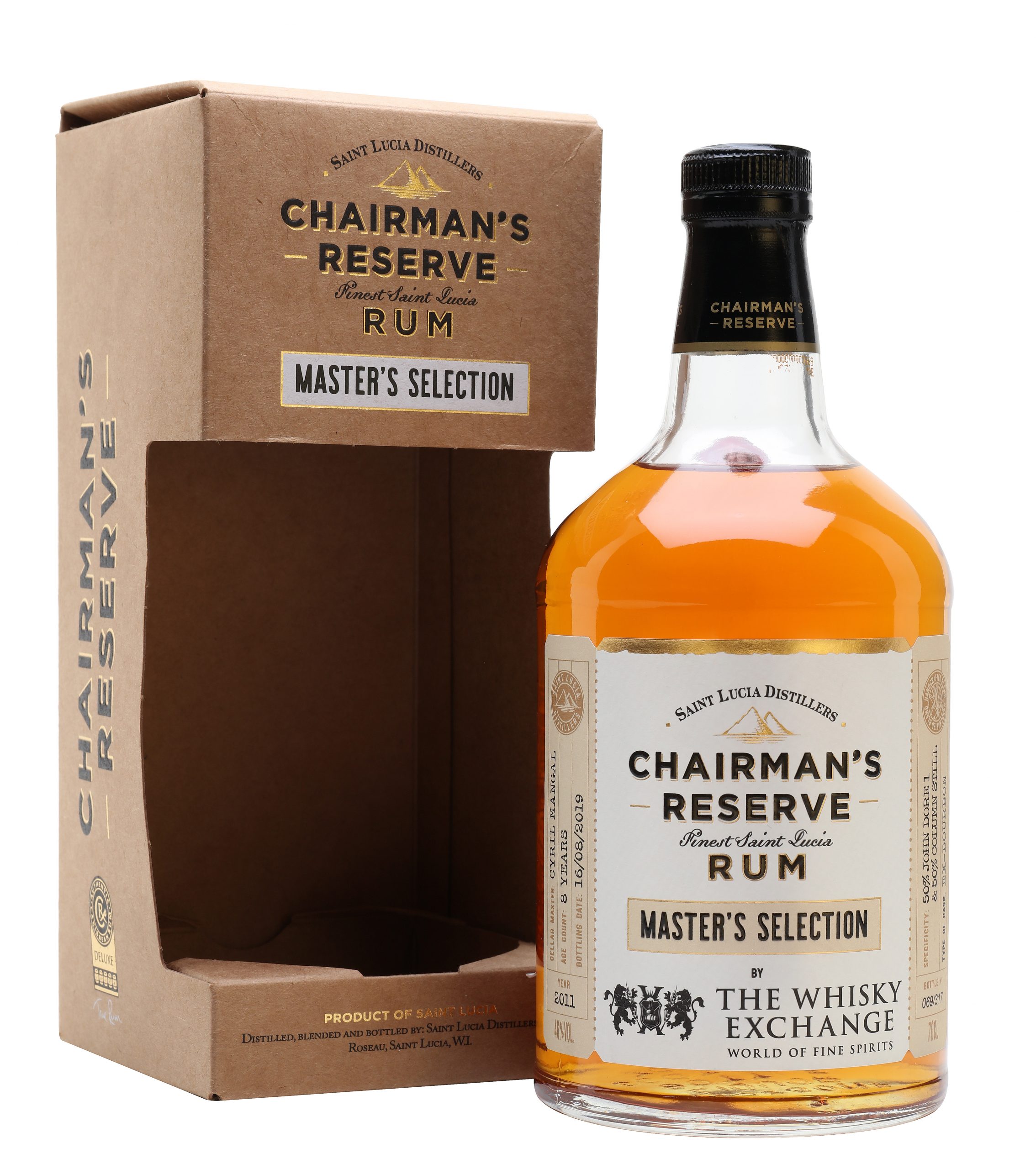 £49.95, The Whisky Exchange
A truth bomb for you all: plenty of 'premium rums' have added sugar and colouring to make them more palatable to rum newbies. This doesn't. This isn't restrained. This isn't trying to appeal to your more saccharine instincts. This special edition Chairman's Reserve is real, authentic rum which explodes with different flavours. There's orange and lemon peel, heather honey, herbal notes (maybe eucalyptus? Maybe tarragon? Who knows?), sugarcane, perhaps there's something a bit like petrol… but really, in a good way. It's viscous and mouth-coating, with the flavours dancing around your tongue, drawing you back for more and more. Simultaneously delicious and a bit terrifying, this shows how exciting and unusual rum can be.
9. Diplomatico Seleccion de Familia, (Venezuela)
£52.95, House of Malt
Ah, Diplomatico. For many, their first taste of a high-quality rum. These days stocked in bars, clubs and even in particularly fancy pubs. The order-of-choice when you're trying to show-off your sophistication to whoever is lucky enough to be standing next to you at the bar. Or at least that was the case when you were still able to order at a bar. Anyway, non-Spanish speakers may be astounded to know the name of this specific release translates to the 'family's selection' or alternatively 'selection of the family'. And the family have certainly been holding onto the good stuff. A huge step up from 'normal' Diplomatico (which is still excellent), the flavours are dark and brooding, but with that signature smoothness. Rich, with waves of butter, vanilla and toffee, wood, brown sugar and dried fruits. 
10. Gosling's Family Reserve (Bermuda)
£54.95, Master of Malt
Firstly, the bottle itself is a thing of beauty. Dark green, with jet black wax dripping over the seal and running midway down the bottle – you'd expect it to be holding a fine champagne. Instead, it's holding a mighty fine rum. Sweet flavours of vanilla and apple, balanced by notes of pepper and bitter chocolate. After a few minutes of mellowing in the glass, you're greeted with sumptuous layers: oranges, dates, nutmeg and a bit of heat from the alcohol. A 'wow' rum with a luxuriously long finish.